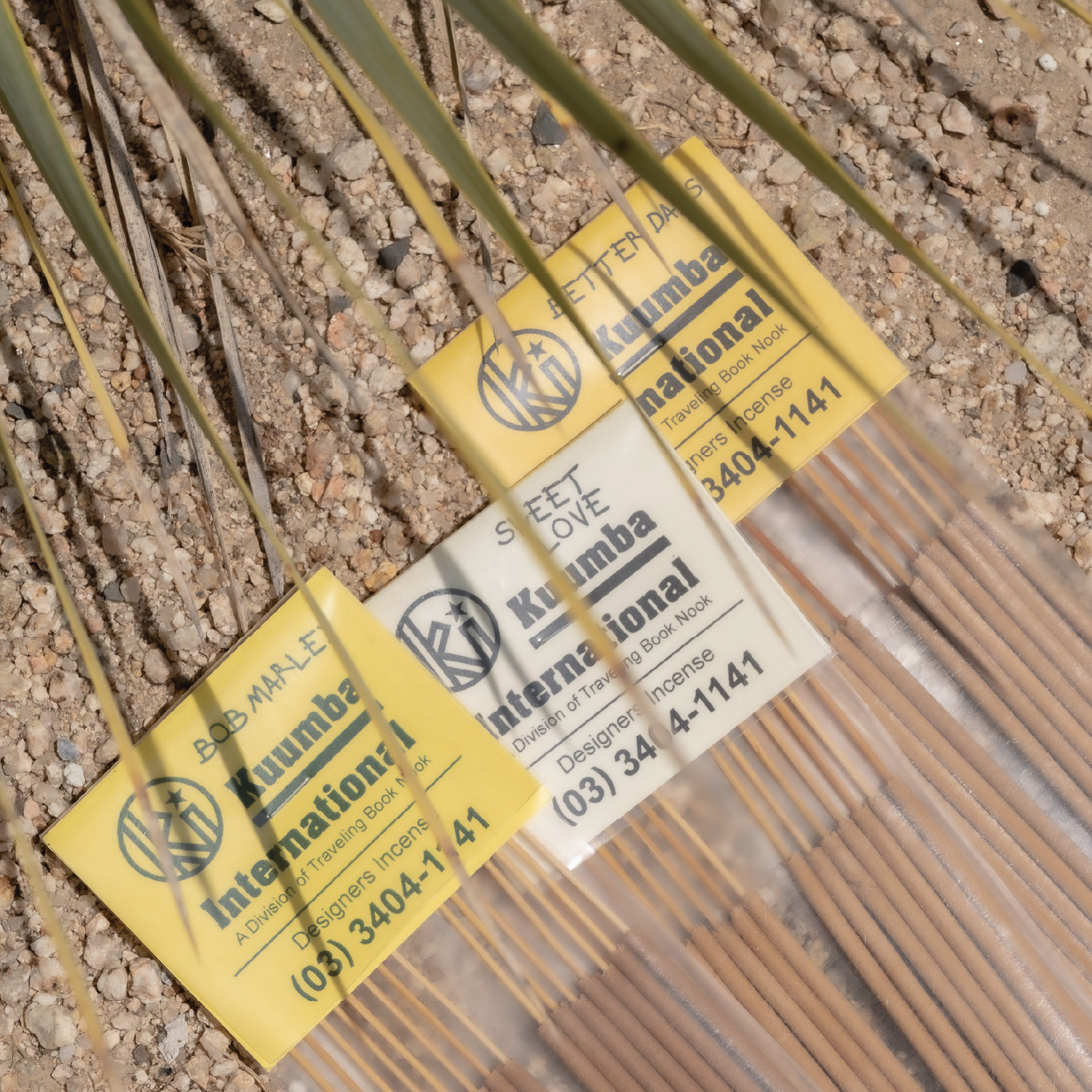 Kuumba International is a Japanese lifestyle brand that specializes in premium quality traditional style Japanese incense. Having worked in collaboration with streetwear heavyweights such as Supreme, Stussy and Neighborhood as well developing a wide range of excellent lifestyle good they have become the go to for all things aromatic.
These Kuumba regular size incense packs contain 15- 27.5cm length sticks with a 60min burn time on each.
All are made from Bamboo with compressed scented wood powder covering the stick.
Made in Japan.