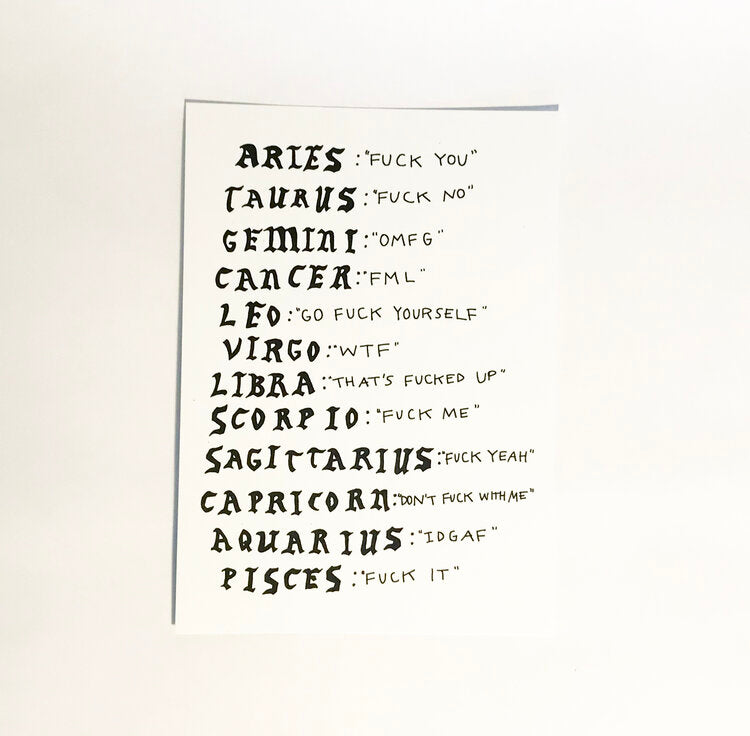 'Assorted Notecards' (Small Spells)
The opportunity to send a smile and a piece of art in the mail, to a friend, on a car window, to the cutie at the coffee shop. A set of 6 flat notecards, with accompanying white envelopes. Includes 6 iconic Small Spells drawings.  Back is blank with Small Spells logo. Black ink on white cards, 5 x 7 inches.
Printed on 100% recycled paper, envelopes are also recycled paper.