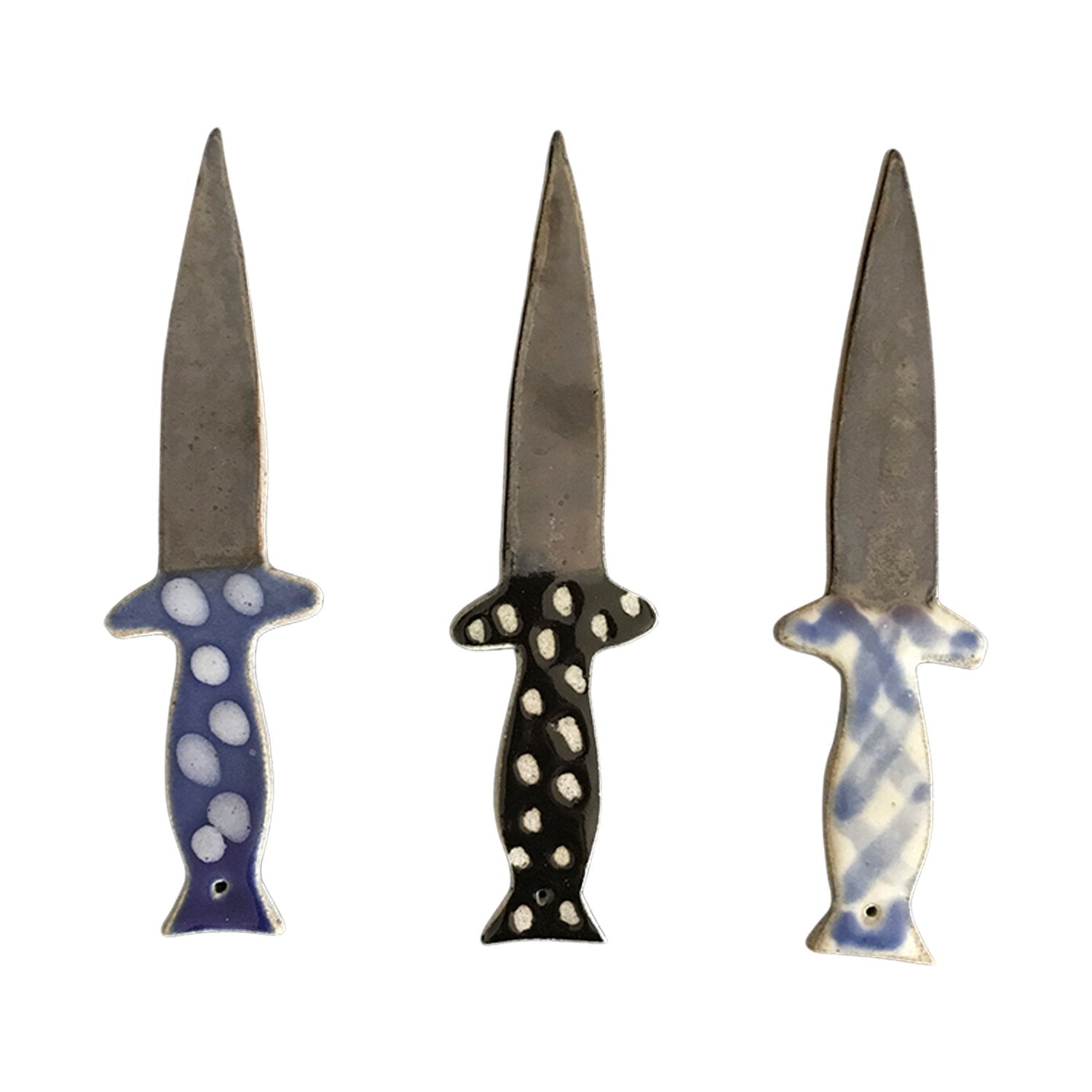 'Ceramic Dagger' Incense Holder & Decor (assorted)
A dagger made out of ceramic. The "blade" is glazed with a metallic silver and varying patterns/colors on handle. 
Small hole in the handle. Can be used as an incense stick holder, or to hang on the wall with a small nail. Use on your altar for symbolic protection, or for home decoration.
7.25 x 2 inches
Each piece is handmade and unique, slight variations will occur.