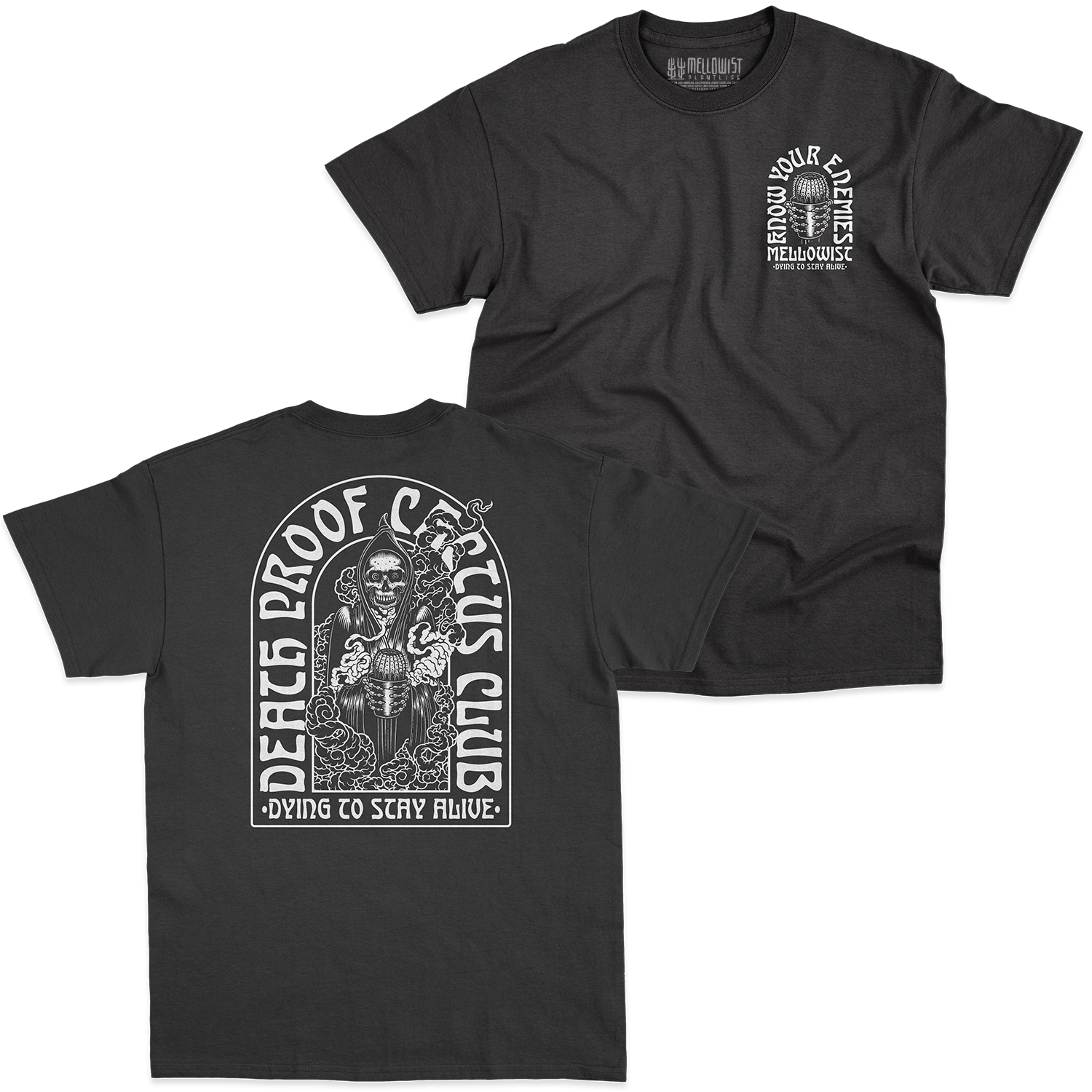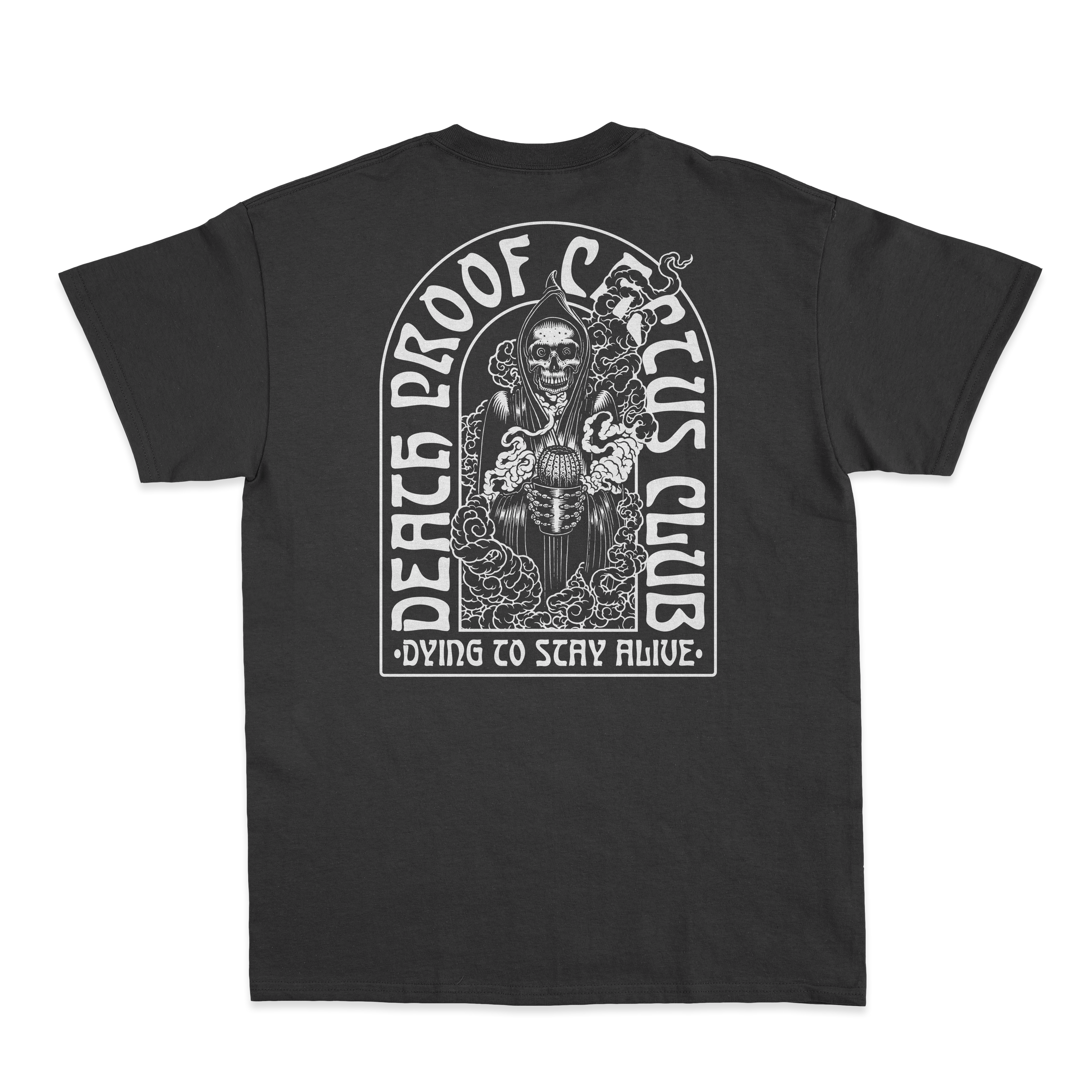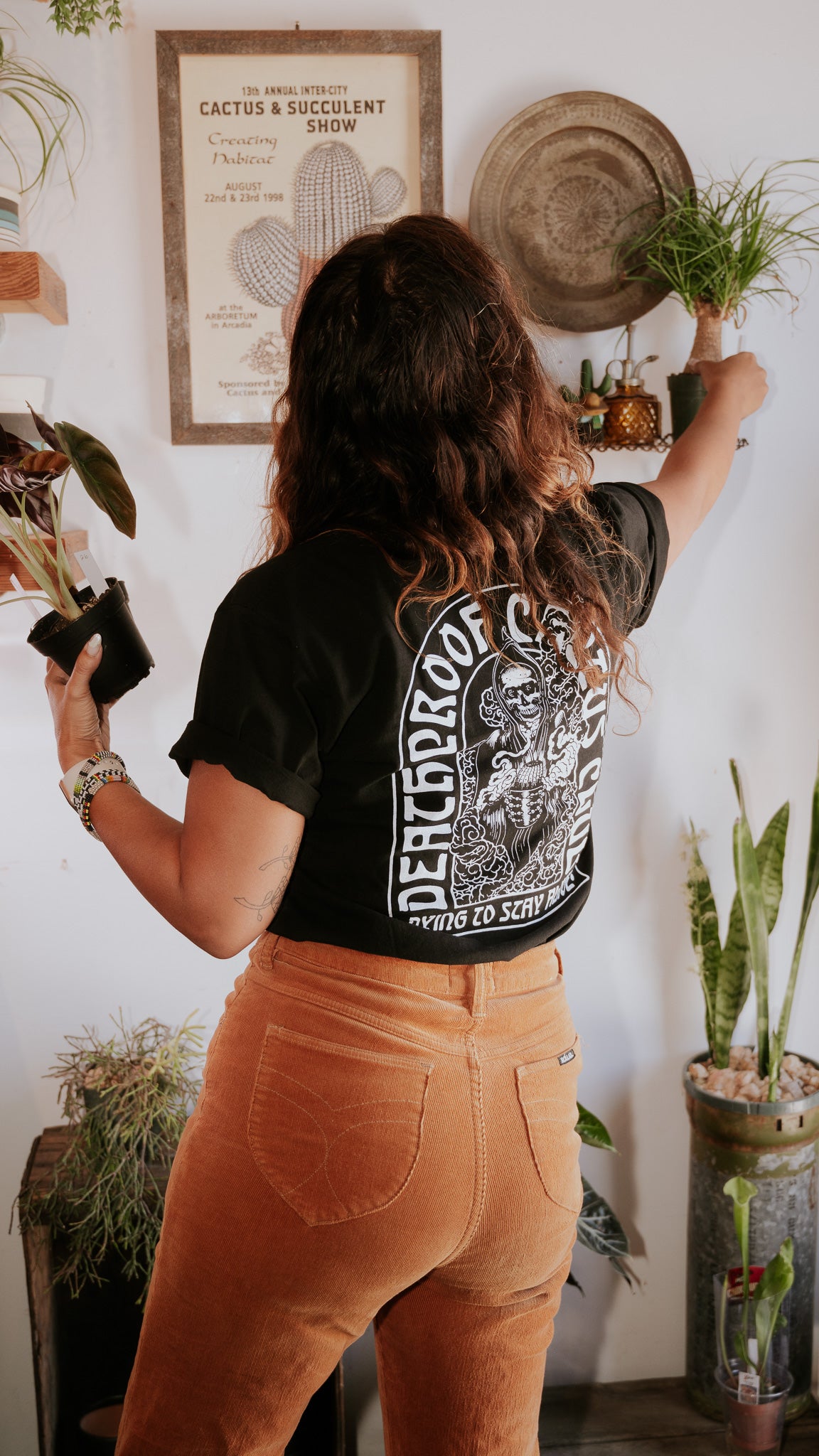 'Death Proof' T-Shirt (Black)
DEATH PROOF CACTUS CLUB: Inspired by the life of Copiapoa from the northern coastal zones of Chile. Dying to stay alive, literally. White one color screenprint on left chest and center back. Fits a little oversize - Unisex.
These tees are 100% Made in U.S.A. and NAFTA compliant. Sewn in South Central, Los Angeles. Printed by the Inconvenience Store. Fits slightly oversized. Unisex. 

Made in collaboration with artist Kevin Peterson IG @kdubpeterson