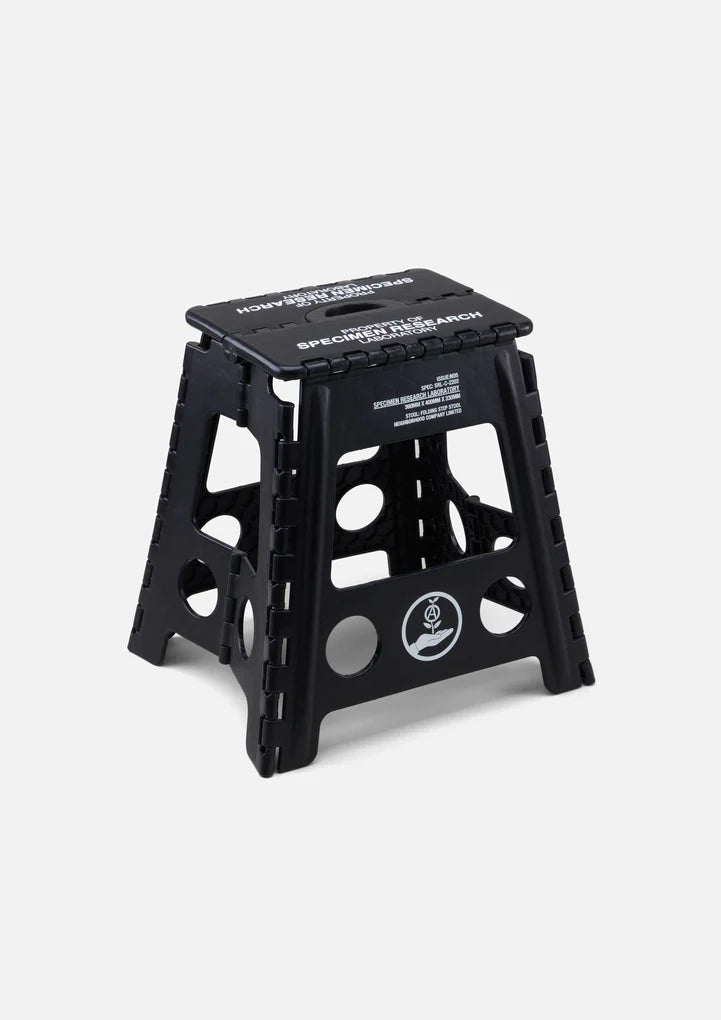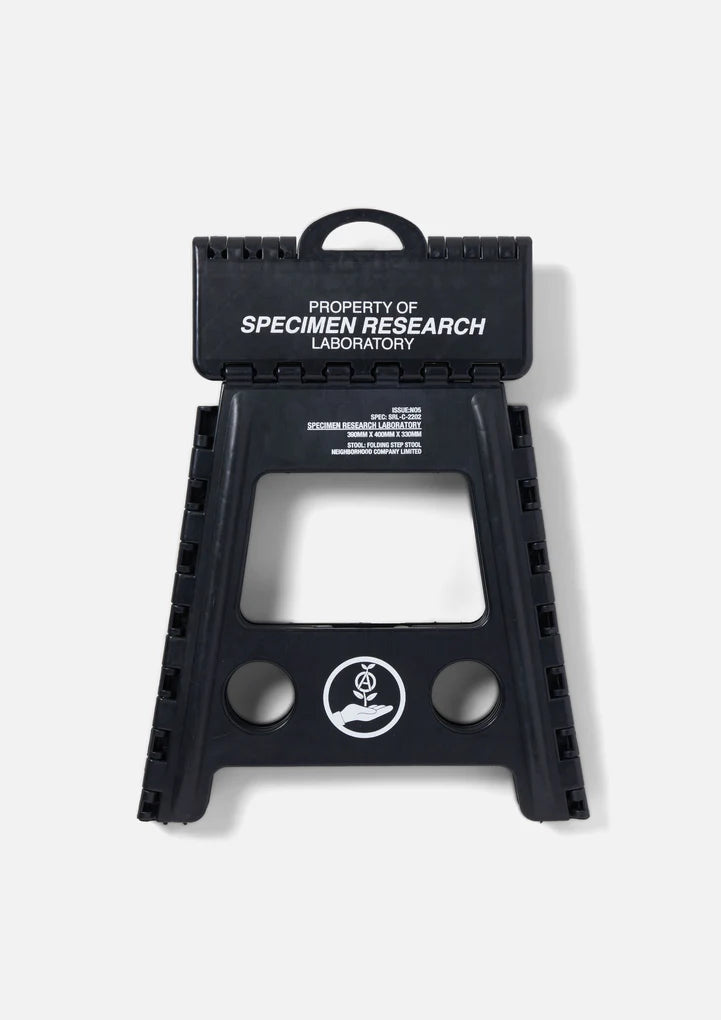 'Folding Stool-L' SRL(Black)
NEIGHBORHOOD - Established 1994 in Harijuku, Tokyo "Craft with Pride"
Collapsable stool. Very useful and versatile for the garden, camping and around the crib. Lightweight and durable, easy to store.
SRL branding on top, front and rear.
Approx size 3 1/2" w x 3 1/2" h x 13" when open.
Load capacity 80g / 175lbs