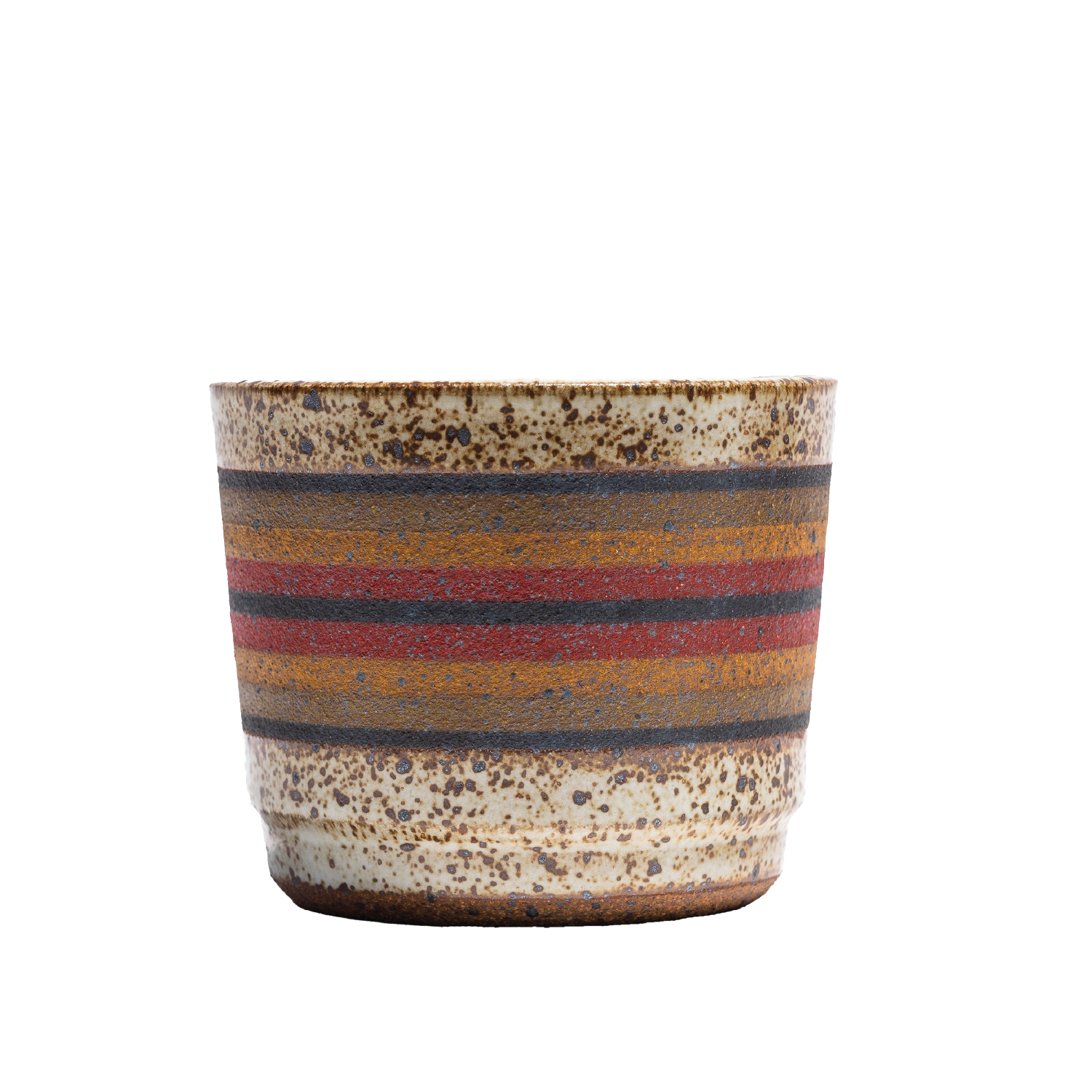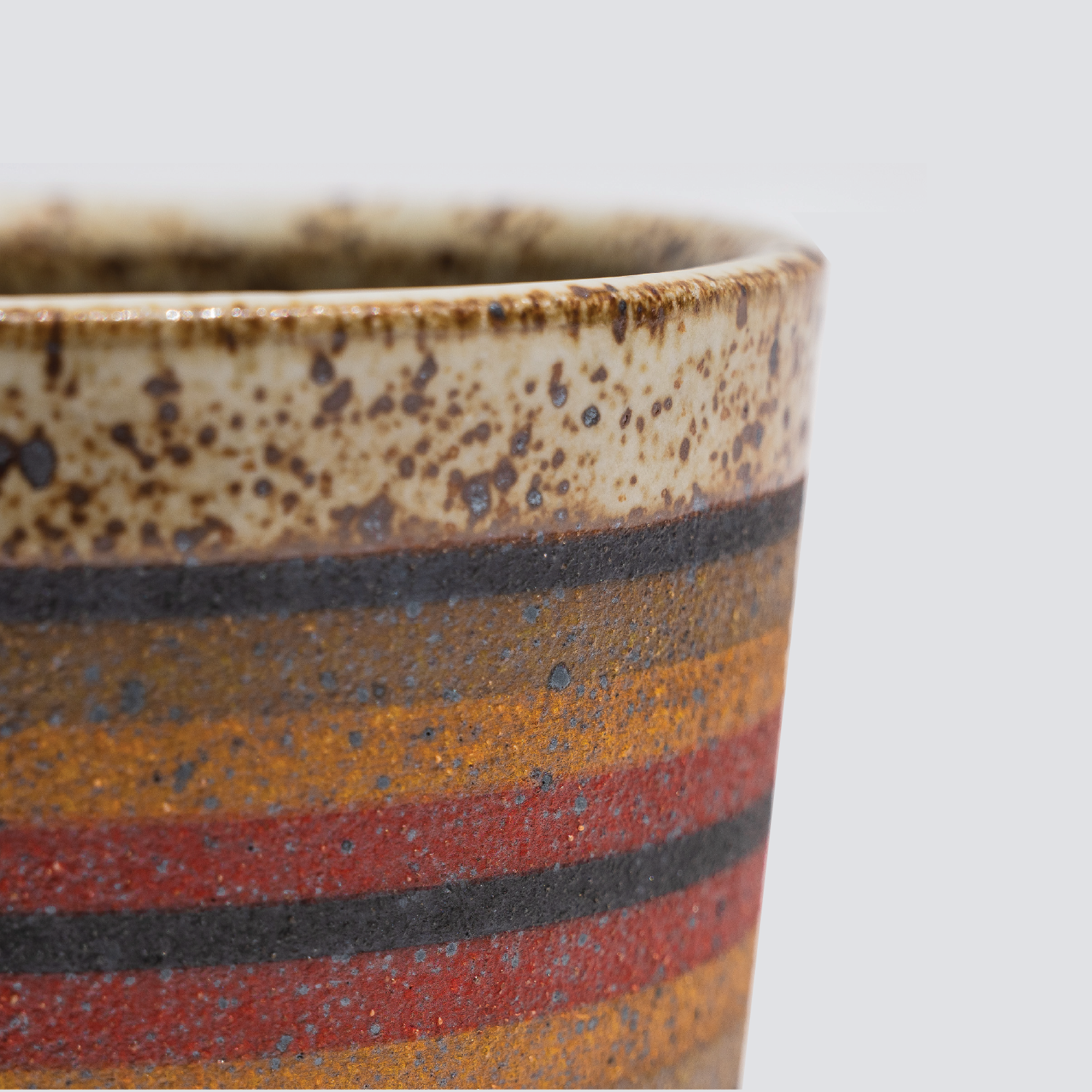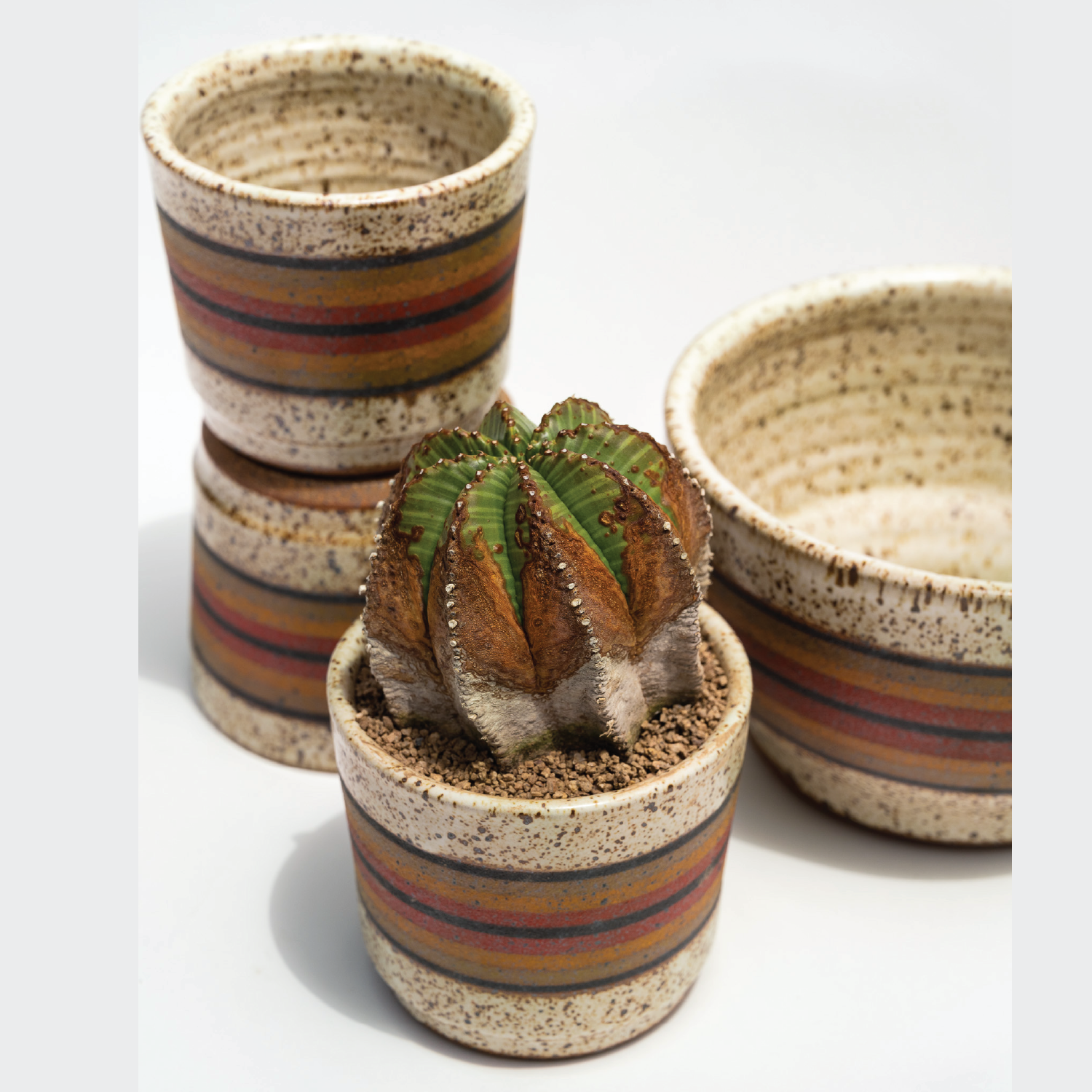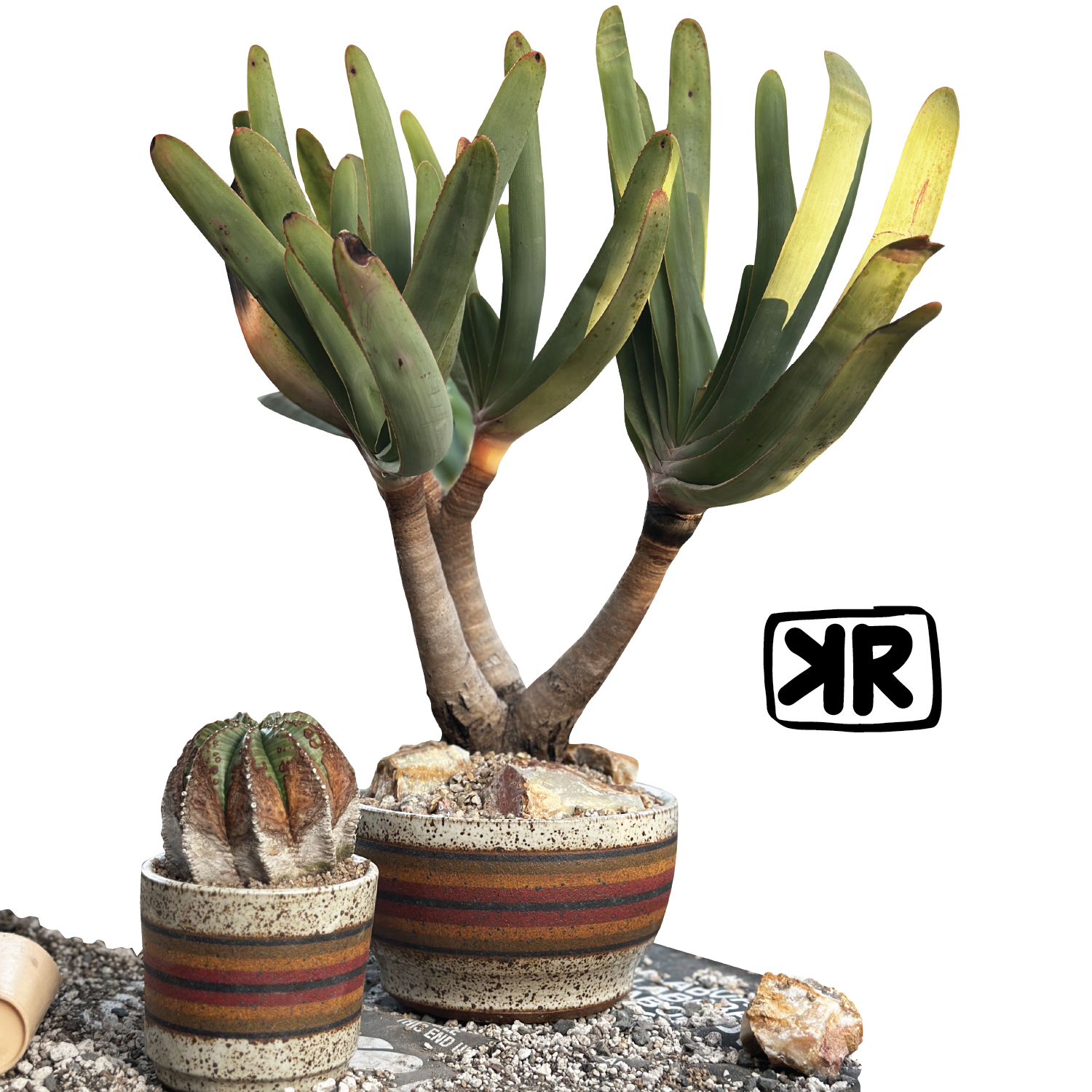 K+R 'as I would say'! These hand-thrown and hand-painted high-fired stoneware planters are just our vibe. Custom made by Kat & Roger ceramics in Los Angeles.
Each one slightly different due to the handmade nature. 
Specs: 4" wide x 3 1/2" tall, features one 3/4" hole at bottom for maximum drainage.