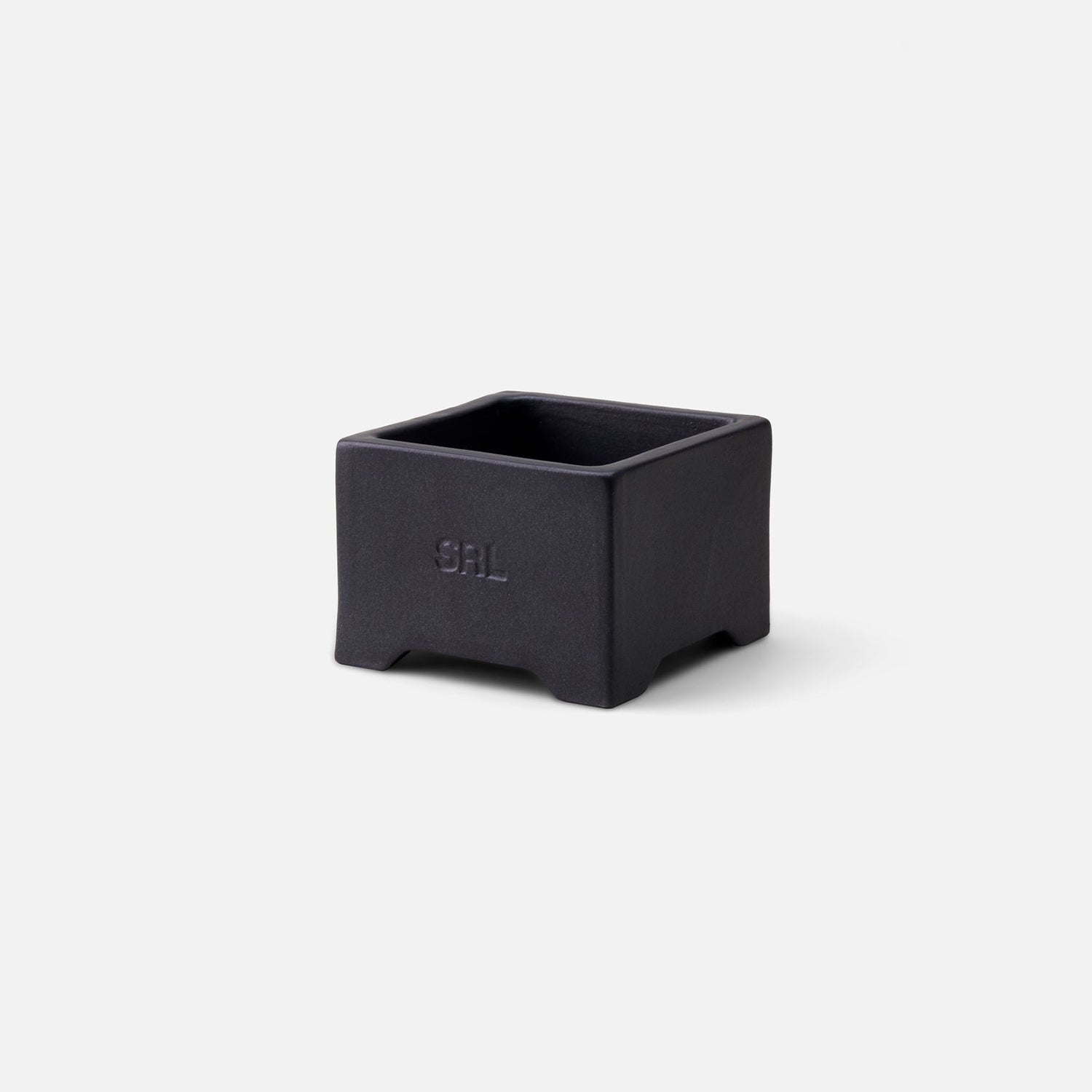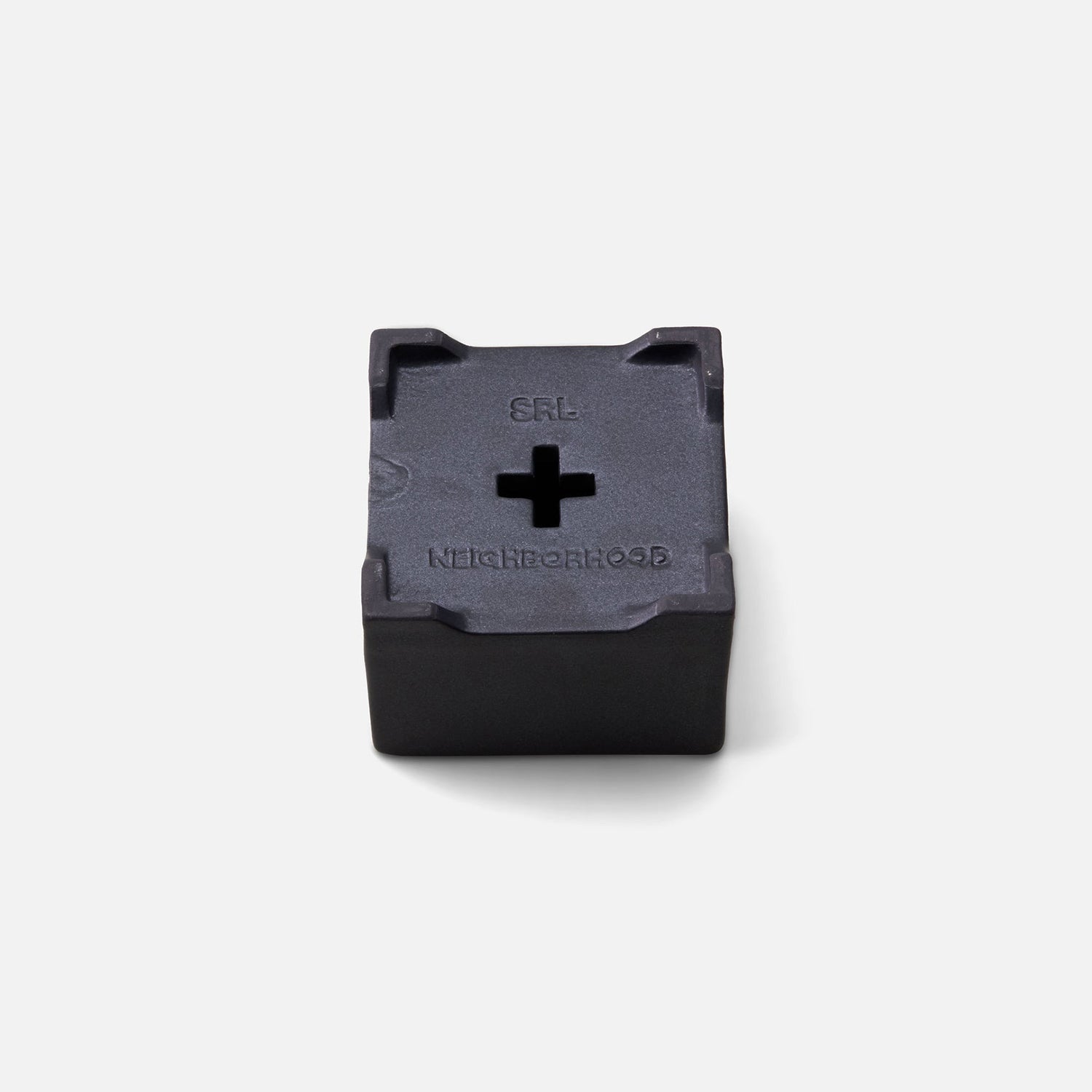 'Square-Low Plant Pot' SRL (Black)
NEIGHBORHOOD - Tokyo - Established 1994 "Craft with Pride"
SRL's plant pots were commissioned to be made by Tsukamoto; largest potter of Mashiko pottery with a rich history of over 150 years.
Pots are made of white Mashiko clay with matte black glaze, and bottom also dyed with black pigment. Surface was formed flat so that body and feet are one piece. Square type with cross-shaped bottom hole for drainage, brand logo engraved on sides and bottom.
This product is handmade, there are individual differences (shape distortion, color shading, glaze unevenness) one by one hand crafted.
 100mm x 70mm x 100mm / 4" x 2.8" x 4"