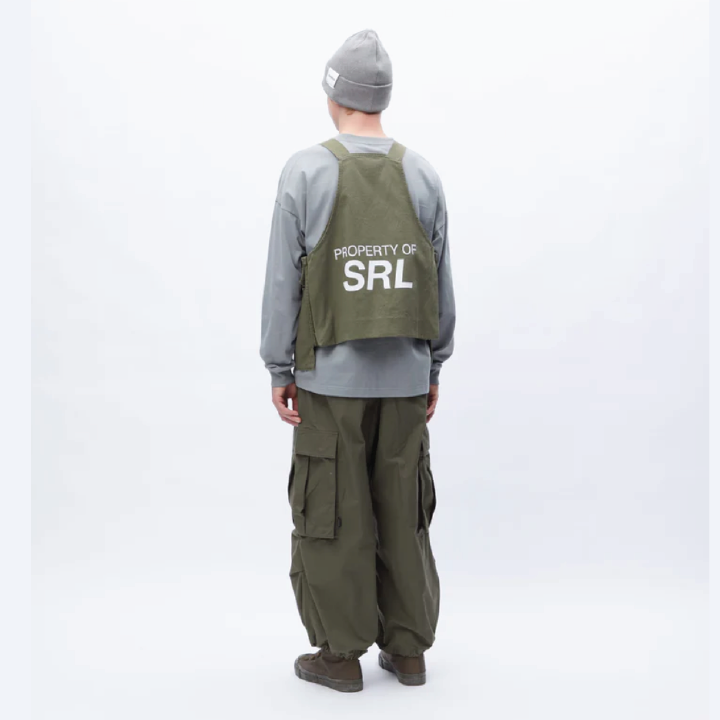 'Tool Vest' SRL (Olive Drab)
NEIGHBORHOOD Established 1994 "Craft with Pride"
SPECIMEN RESEARCH LABORATORY (SRL)
This vest is made of a pre washed heavyweight #11 canvas. Oversized bellowed front pockets with snap closures and a large rear gear pocket. Cotton webbing straps with brass adjusters.
Two sizes available, M and L.