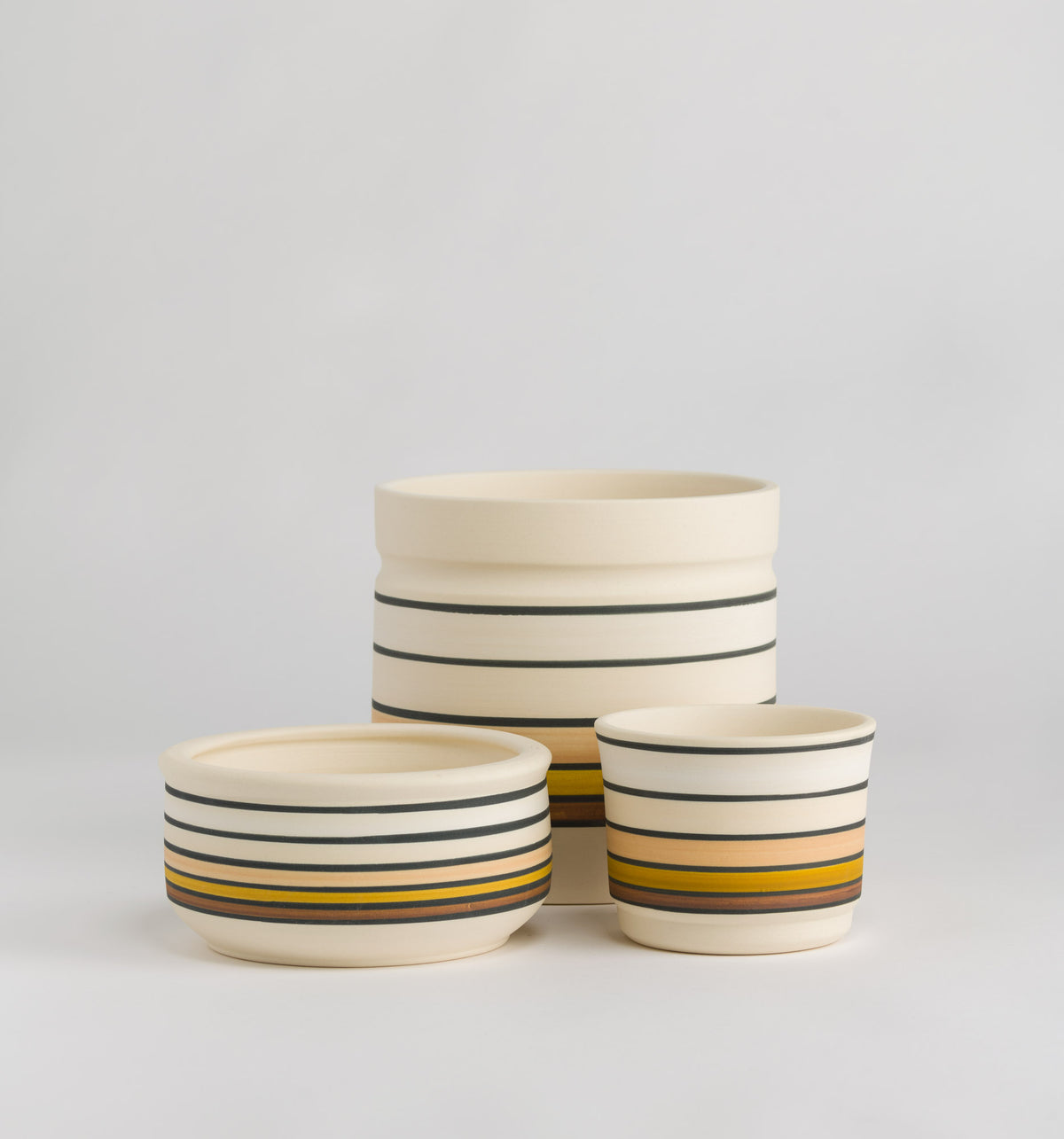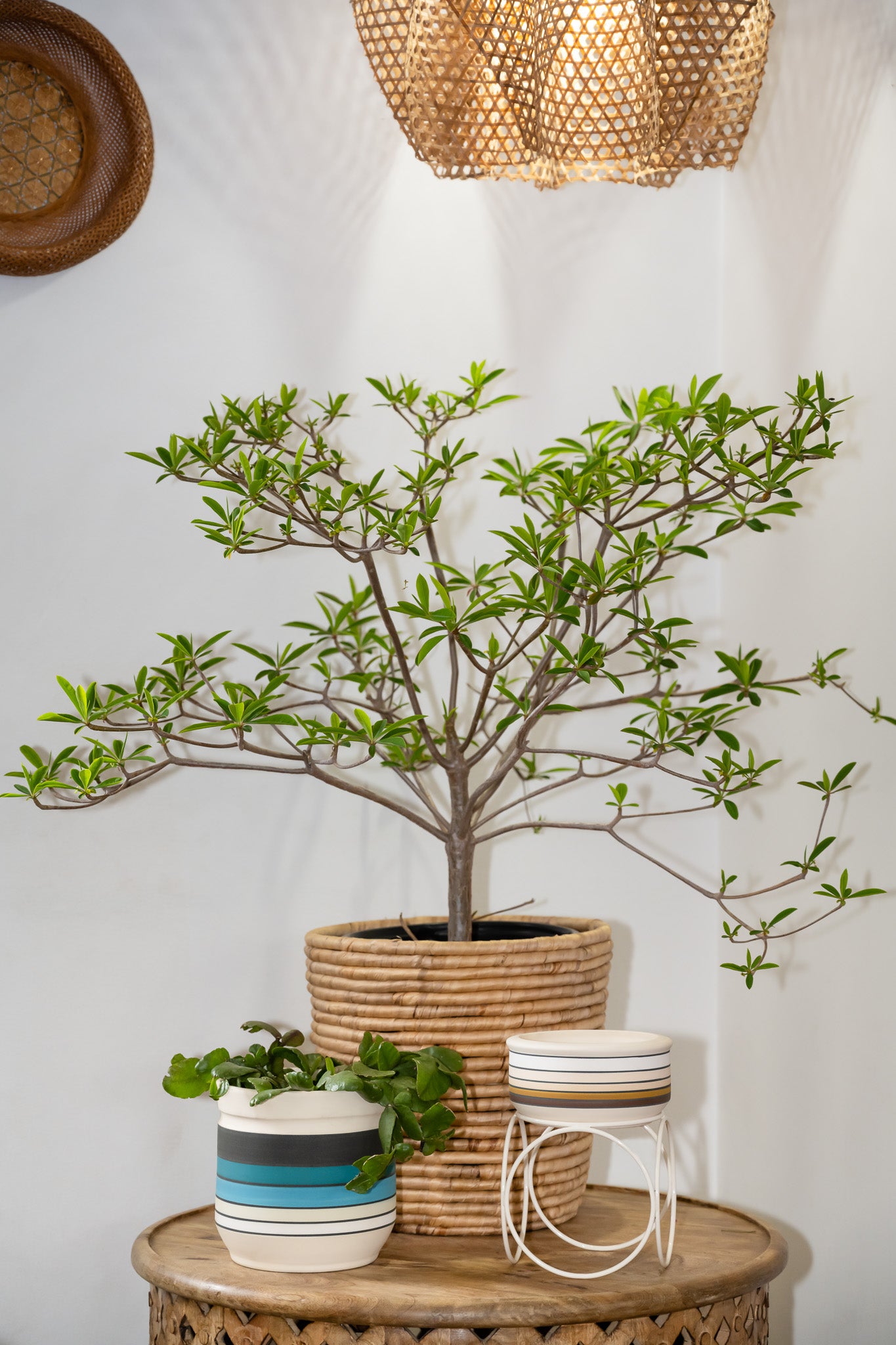 'Winter Desert' Planter (Medium)
The Horizon Series of planters is inspired by the landscape and colors of the West Coast. Each planter in the series is slip cast in a durable stoneware, and hand painted striping compliments the unglazed textured surface.
Measures approximately 3.5" x 6.5" wide
Shallow shape preferred by cacti and succulent enthusiasts.
Each may vary slightly in color and size, due to the handmade nature.
Designed in Los Angeles by Kat & Roger, produced in Portland by Mudshark Studios.