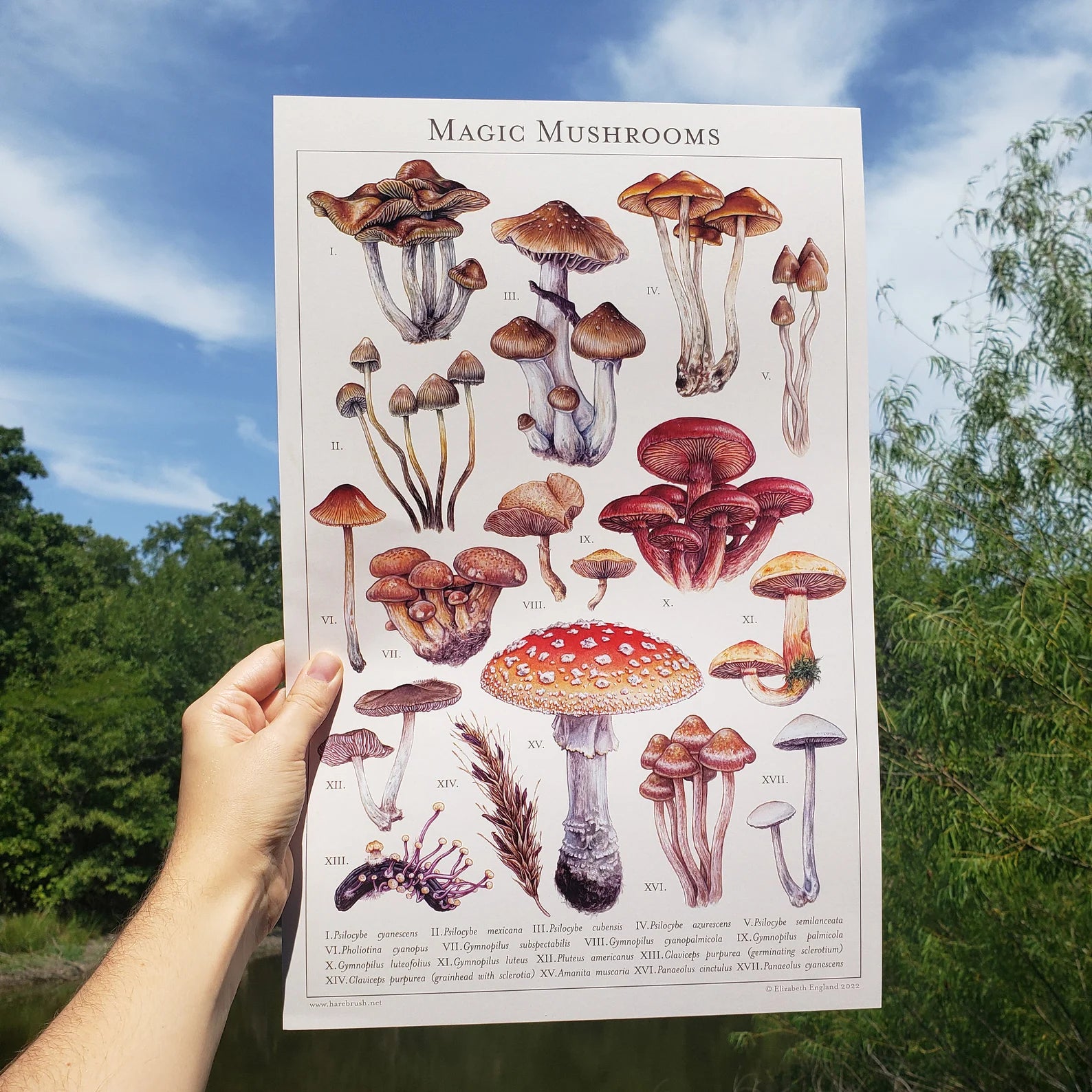 'Magic Mushrooms' "11x17" (Art Print)
Trip out on this incredibly vivid 11"x17" Print by Tennessee based artist and amateur mycologist: Libby Bush. The details on this original illustration really come to life and jumps off the page. This art print features 16 species of "Magic Mushrooms" which are psychoactively and spiritually significant mushrooms and fungi, all individually hand illustrated by Libby in watercolour for this botanical art poster. 
Printed on thick, heavyweight archival card stock and packaged safely.