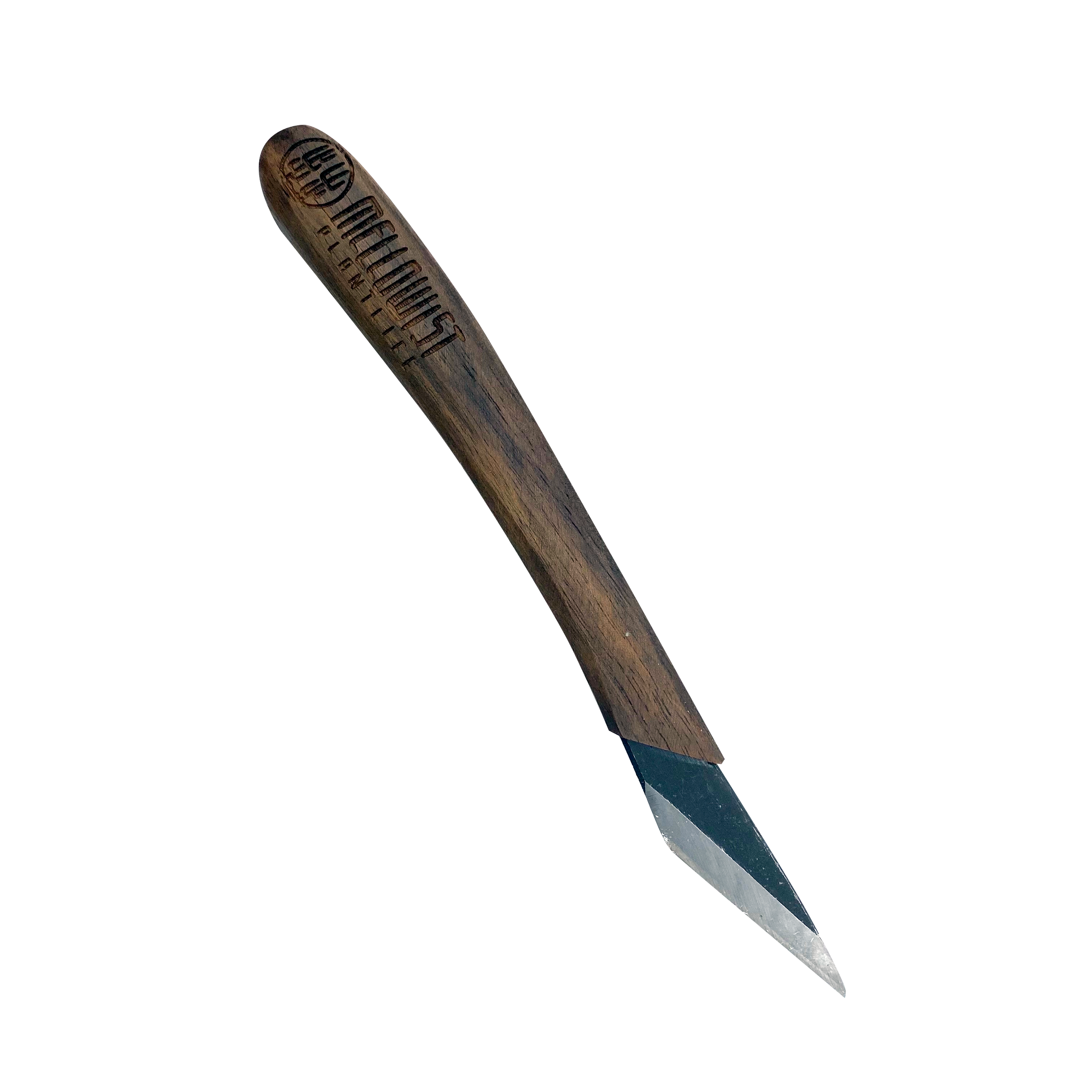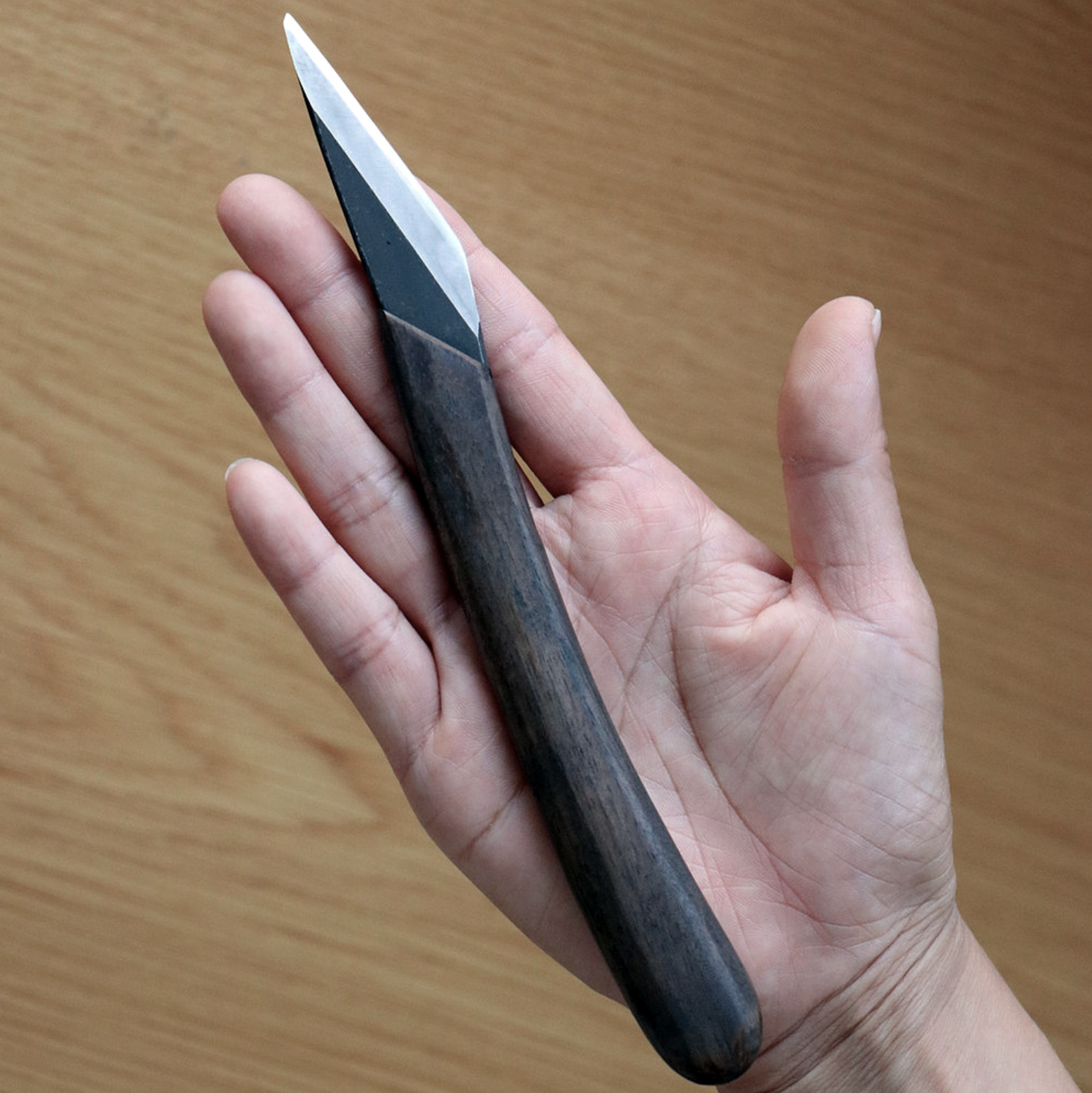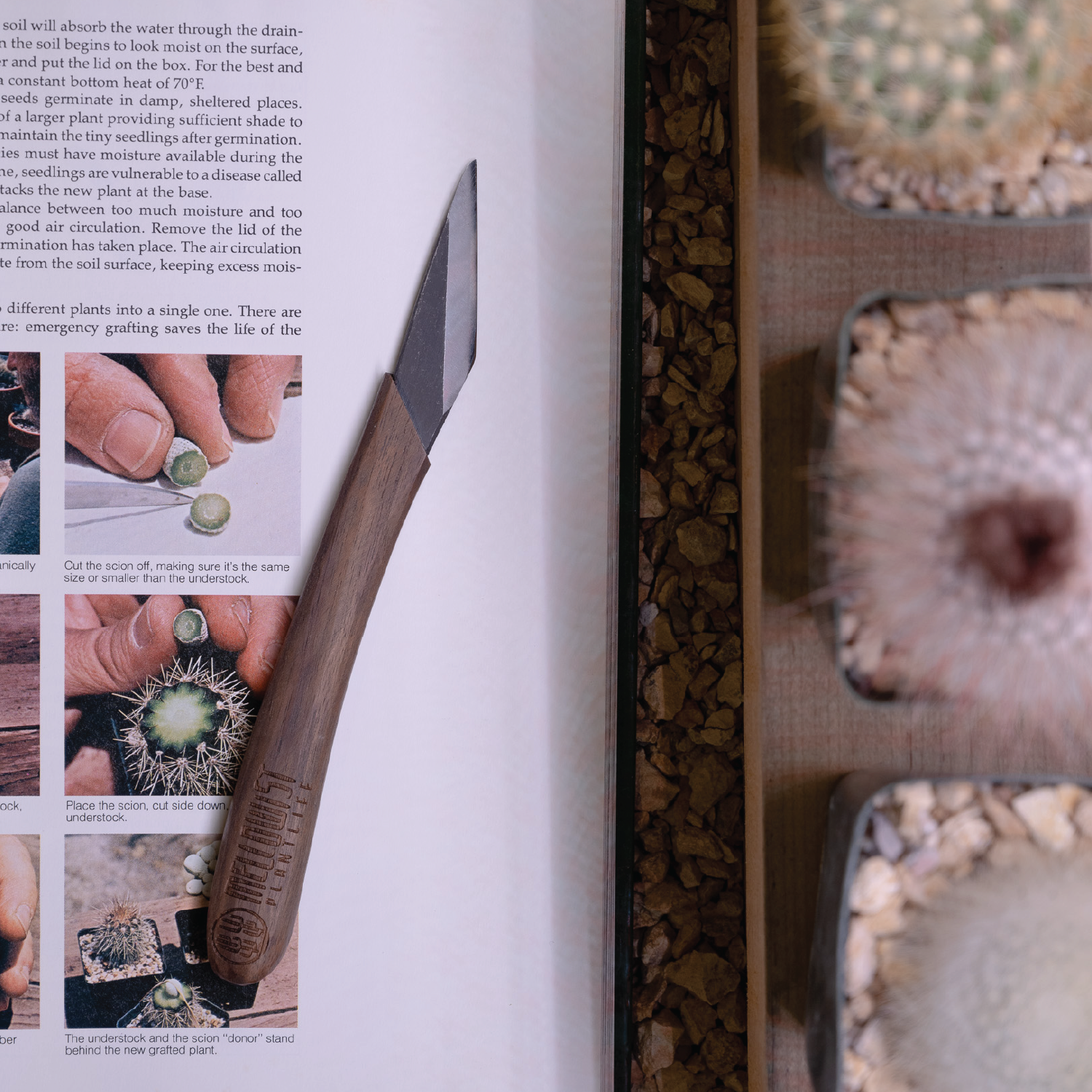 :: Shop Exclusive ::
手造りのナイフです。持ち手は全て胡桃の木(walnut)で作られています。人の手で削り成型されているため握る手にも温もりを感じさせます。 ※製品は片刃になります。
It is a handmade knife. All handles are made of walnut wood.  shaving and molded by handmade, the hand you hold will feel warm. ※single blade
Material : Japanease carbon steels
Laser etched Mellowist Logo
Size : 200mm
Weight : 43g
Blade length : 50mm
CARE INSTRUCTIONS:
These tools are made with high carbon steel tools .
They can rust if not cared for properly. please make sure to wipe them clean and dry after use. if you're planning on storing them for an extended period of time, we recommend oiling them
Hand crafted by fourth generation blacksmiths.

Manufactured by TOYAMA HAMONO, a traditional shears manufacturer based in the Sanjo Niigata Japan, a town famous for the craft of blacksmithery. Established in 1861, their methods are based on the manufacturing process of Japanese swords (KATANA) and have been hand-making secateurs and shears for almost 160 years.