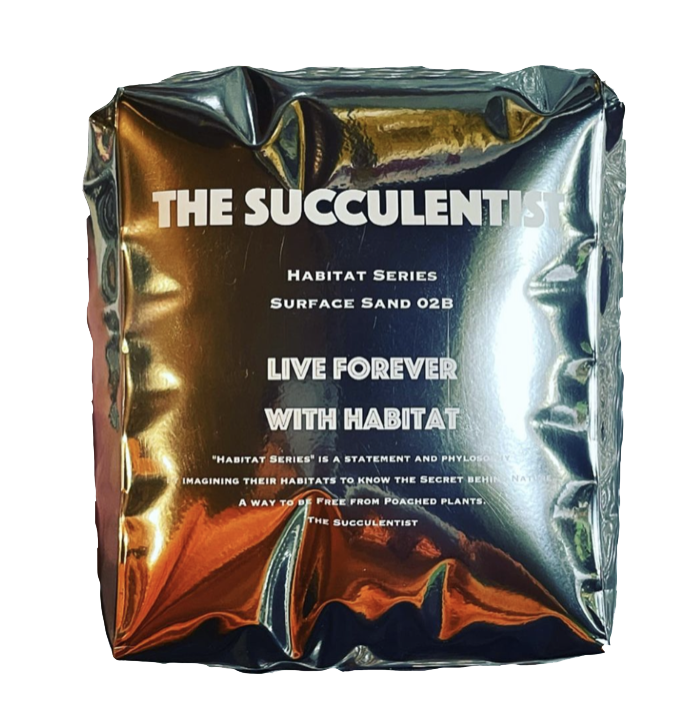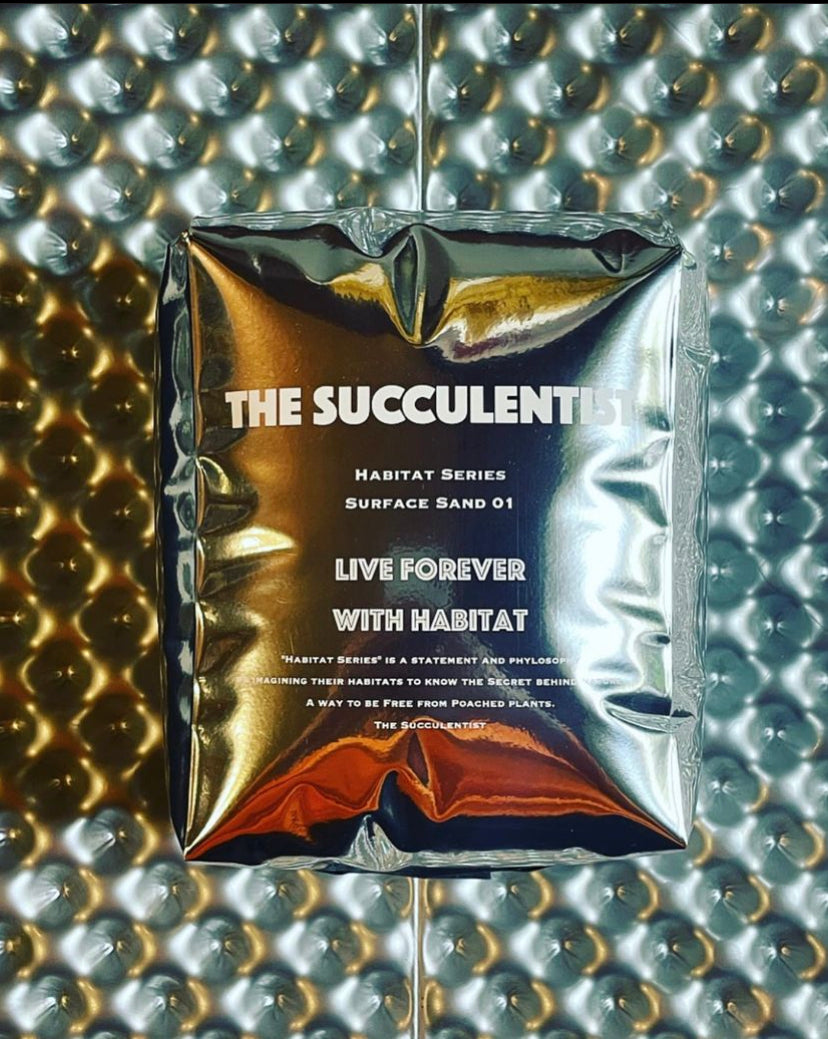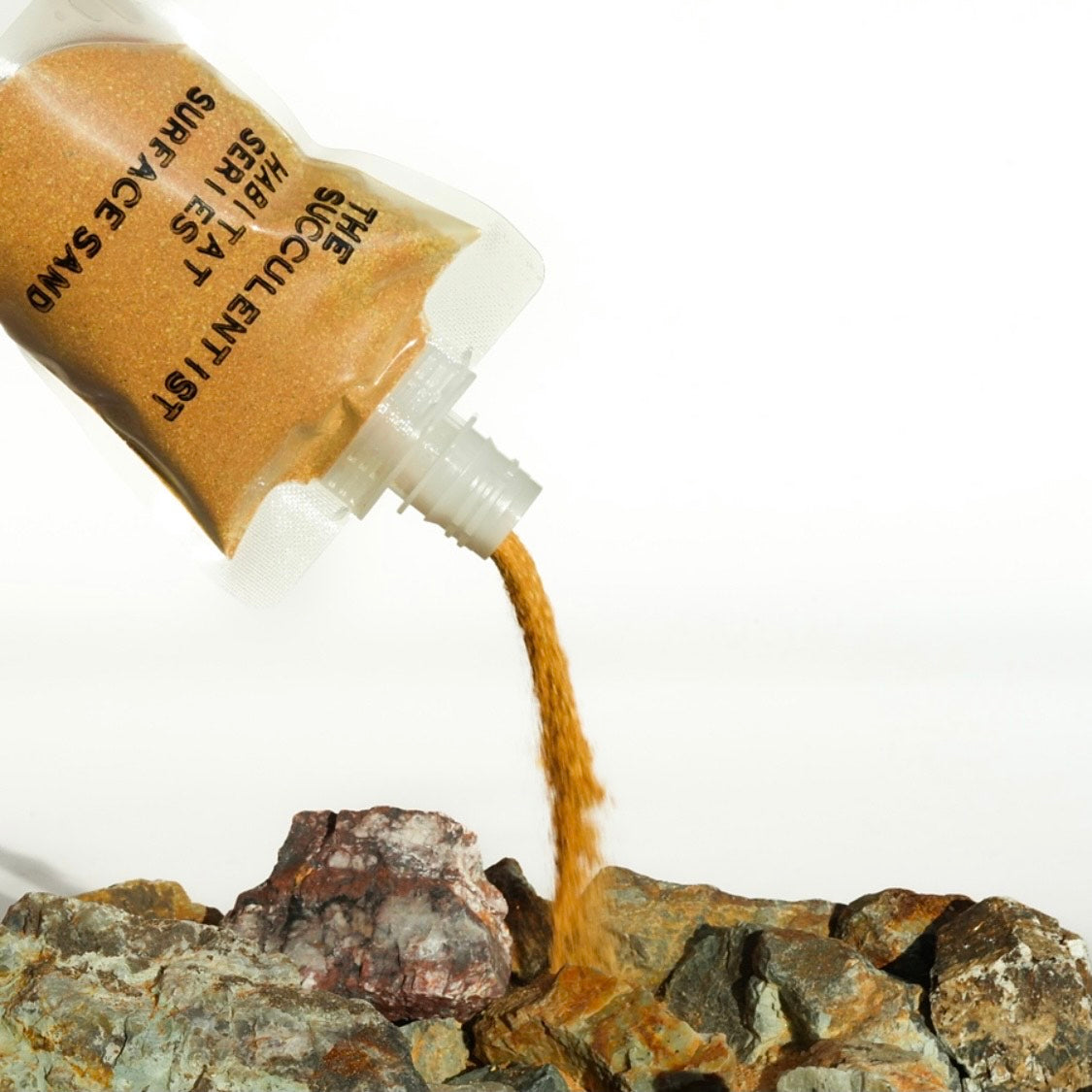 '02B' Surface Sand (Large Pack)
 Now Available in a 85oz bag!
Habitat Series: Surface Sand 02-B 
New series Surface Sand SS02-b 'Orange River', which motif comes from the boundary area between South Africa and Namibia. The area is one of the oldest as for geology, the quartz sands including iron(Fe) got oxidized to be red color, that represents landscapes of Namibia. That's a 'Traveling without moving' by imagining its habitat. Surface Sand 01 was born, which motif comes from the landscape around Cape, south part of Namaqualand. Sands are still rough( not powdery) and colour is light. Then, Once we moved north to Orange River, sands are getting darker, red.
There in habitat, you can see species living with red sand. The area is more dry than that of Cape area. The plants shapes are adopted to survive in such extreme condition, to be very bizarre fascinating style for us. Such landscape looks so exotic and hard to find in our city-life. Nothing but cool. Here I offer you the SS02-b 'ORANGE RIVER' with greatest romance!by Succulentist