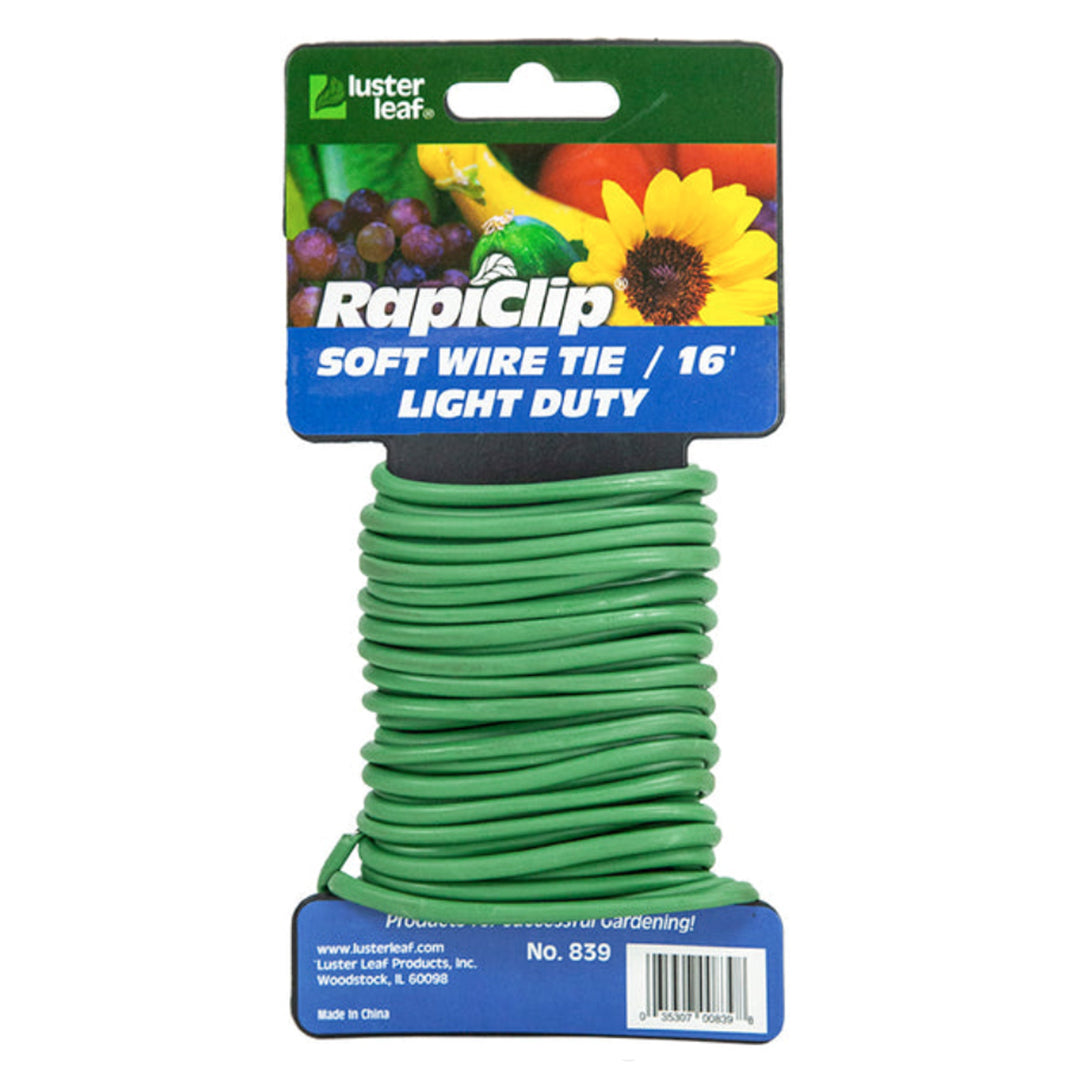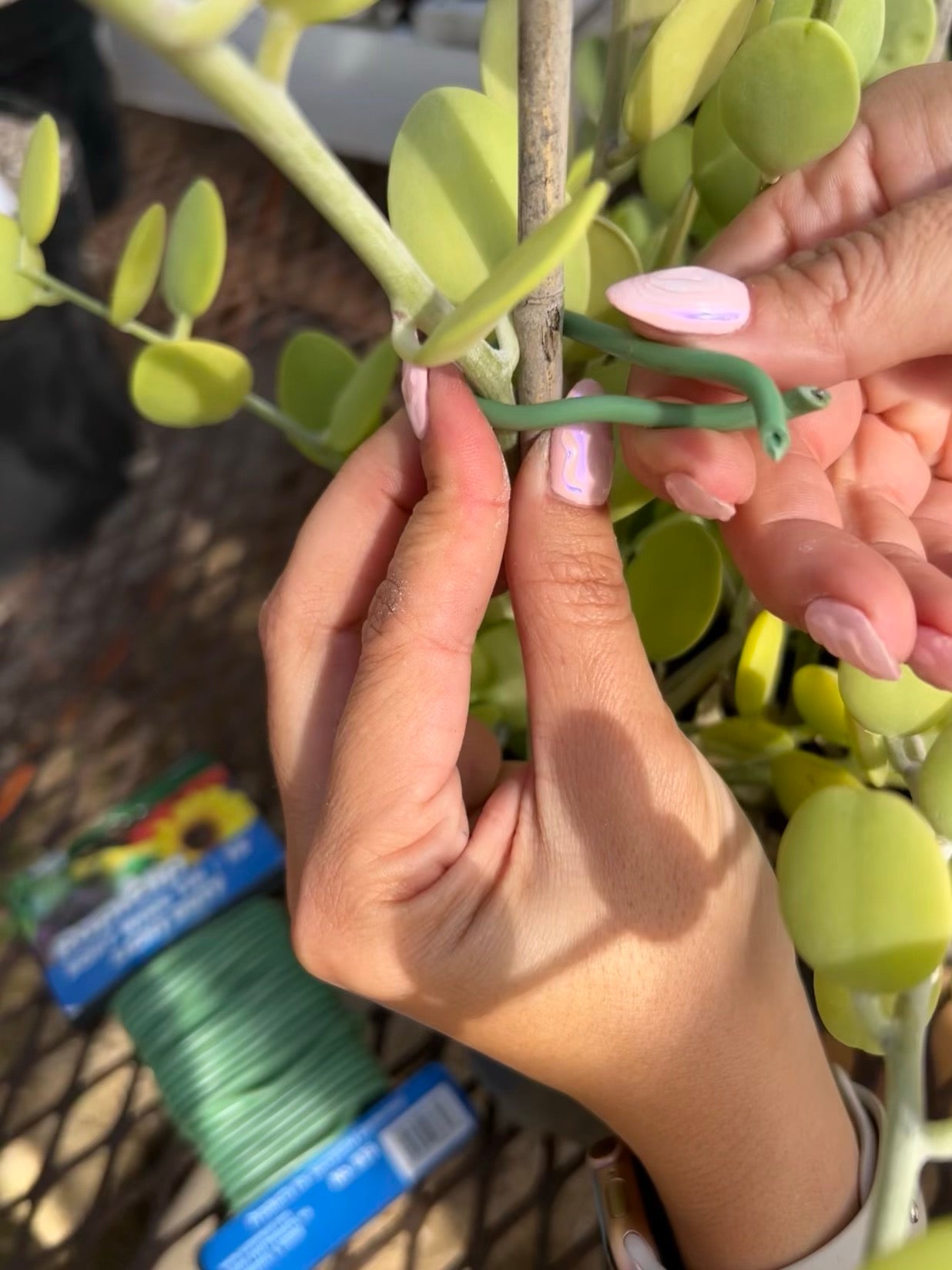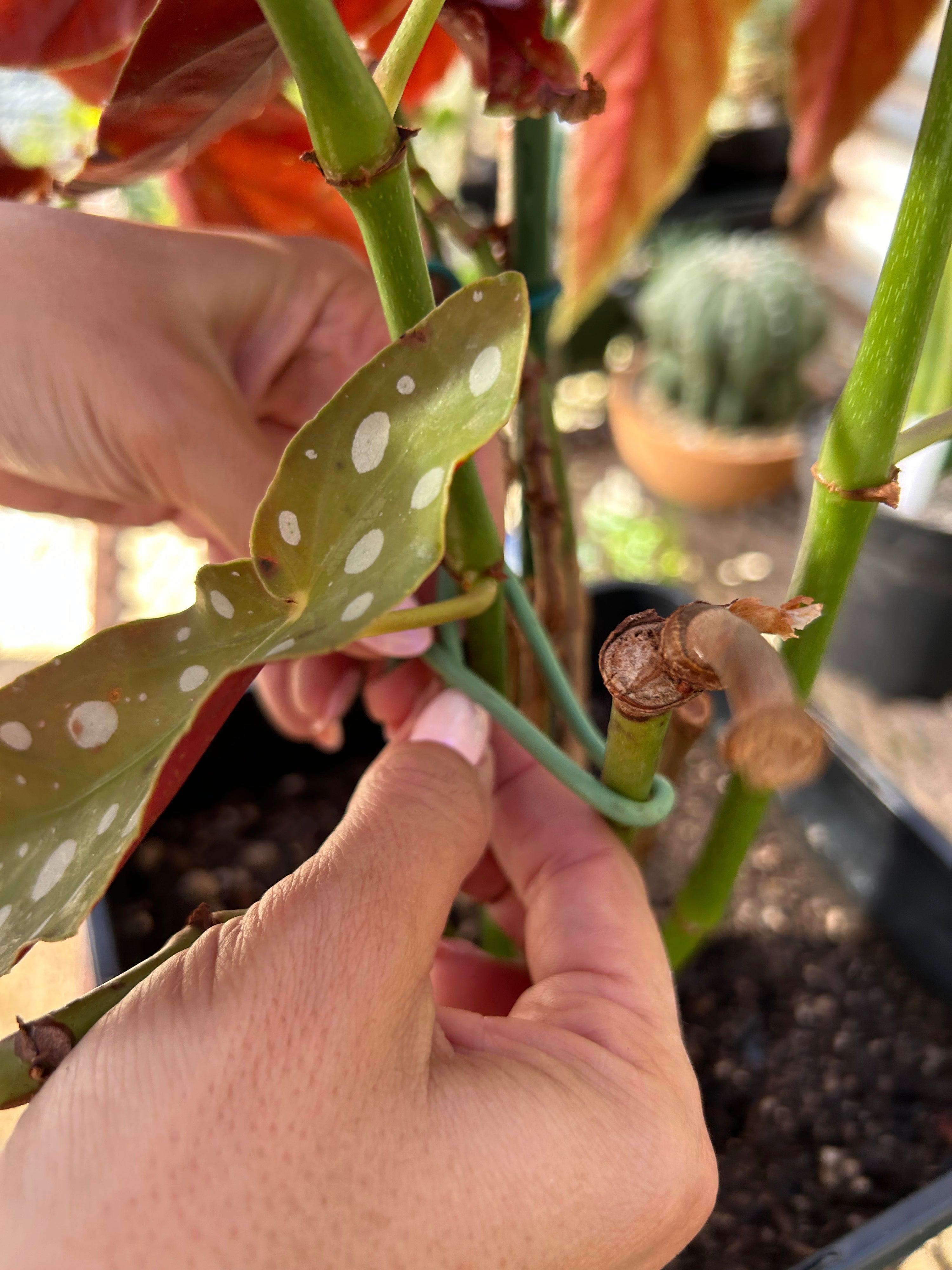 '16' Green Soft Wire'
$5.50
Regular price
$7.00
Rubber coated plant ties protect plant stems. Strong flexible wire provides support.  Easily twists and ties. UV inhibitor added to prevent cracking, allows for reuse in future growing seasons. It is stronger and less damaging than standard twist ties. Not only is it strong and durable it retains its shape due to its wire center.
Size: 16 foot roll 
UV inhibitor added to prevent cracking
The soft rubber coating makes it less damaging to plants than standard twist ties and the wire center allows it to retain its shape.
Great for fastening or tying trees, shrubs, plants, flowers, vines, decorations, fencing, etc. They can be adjusted and retied as your plants grow bigger.