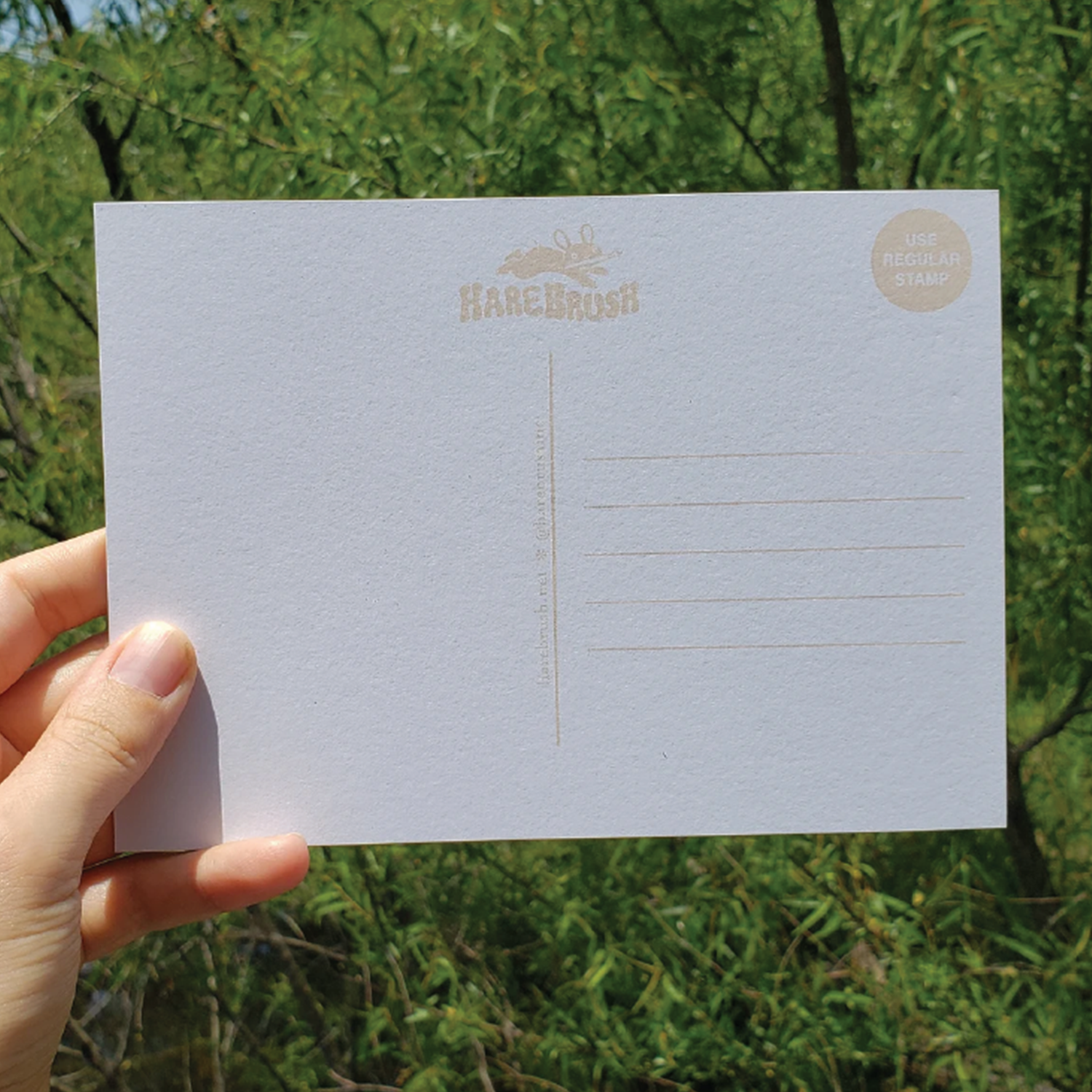 'Ayahuasca' Botanical Postcard
A postcard featuring the plants that are used to create the sacred brew known as Ayahuasca. Read below for more info.
---
Ayahuasca is a South American (pan-Amazonian) psychoactive brew used both socially and as ceremonial spiritual medicine among the indigenous peoples of the Amazon basin. It is a psychedelic and entheogenic brew commonly made out of the Banisteriopsis caapi (a liana vine), and the Psychotria viridis (a shrubby plant from the coffee family). It is prepared in a tea that when consumed, causes an altered state of consciousness including visual hallucinations and altered perceptions of reality.
In the Quechua languages, aya means "spirit, soul", or "corpse, dead body", and waska means "rope" or "woody vine", "liana". The word ayahuasca has been variously translated as "liana of the soul", "liana of the dead", and "spirit liana". It is also referred to as "la purga" due to the belief that it cures the soul, offering a deep introspective journey that allows the user to examine their emotions and ways of thinking.
Evidence of ayahuasca use dates back at least 1,000 years, as demonstrated by a bundle containing the residue of ayahuasca ingredients and various other preserved shamanic substances in a cave in southwestern Bolivia, discovered in 2010.
People who have consumed ayahuasca report having mystical experiences and spiritual revelations regarding their purpose on earth, the true nature of the universe, and deep insight into how to be the best person they possibly can. This is viewed by many as a spiritual awakening and what is often described as a near death experience or rebirth. It is often reported that individuals feel they gain access to higher spiritual dimensions and make contact with various spiritual or extra-dimensional beings who can act as guides or healers.
Ayahuasca has been shown to aid in the treatment of addiction, anxiety, depression, ptsd, and other psychiatric and health disorders and is even demonstrating neuro-regenerative effects in recent experimental studies.
---
*Printed on high quality, heavyweight, and archival cardstock.

Paper is coated on the front, and the back is unfinished to allow for easy writing.

5x7" (slightly larger than a standard postcard - all this means is you have to use a regularly priced postage stamp)