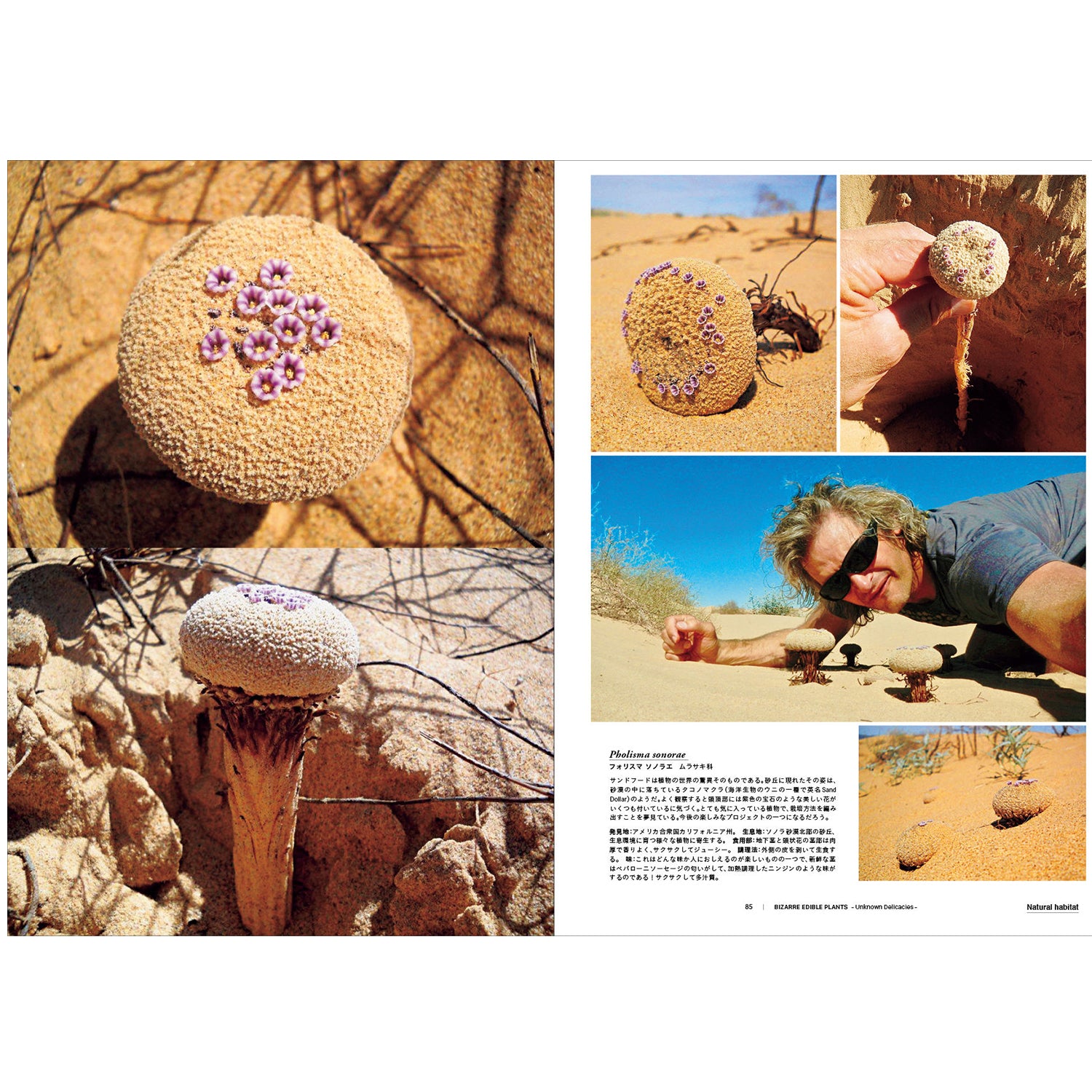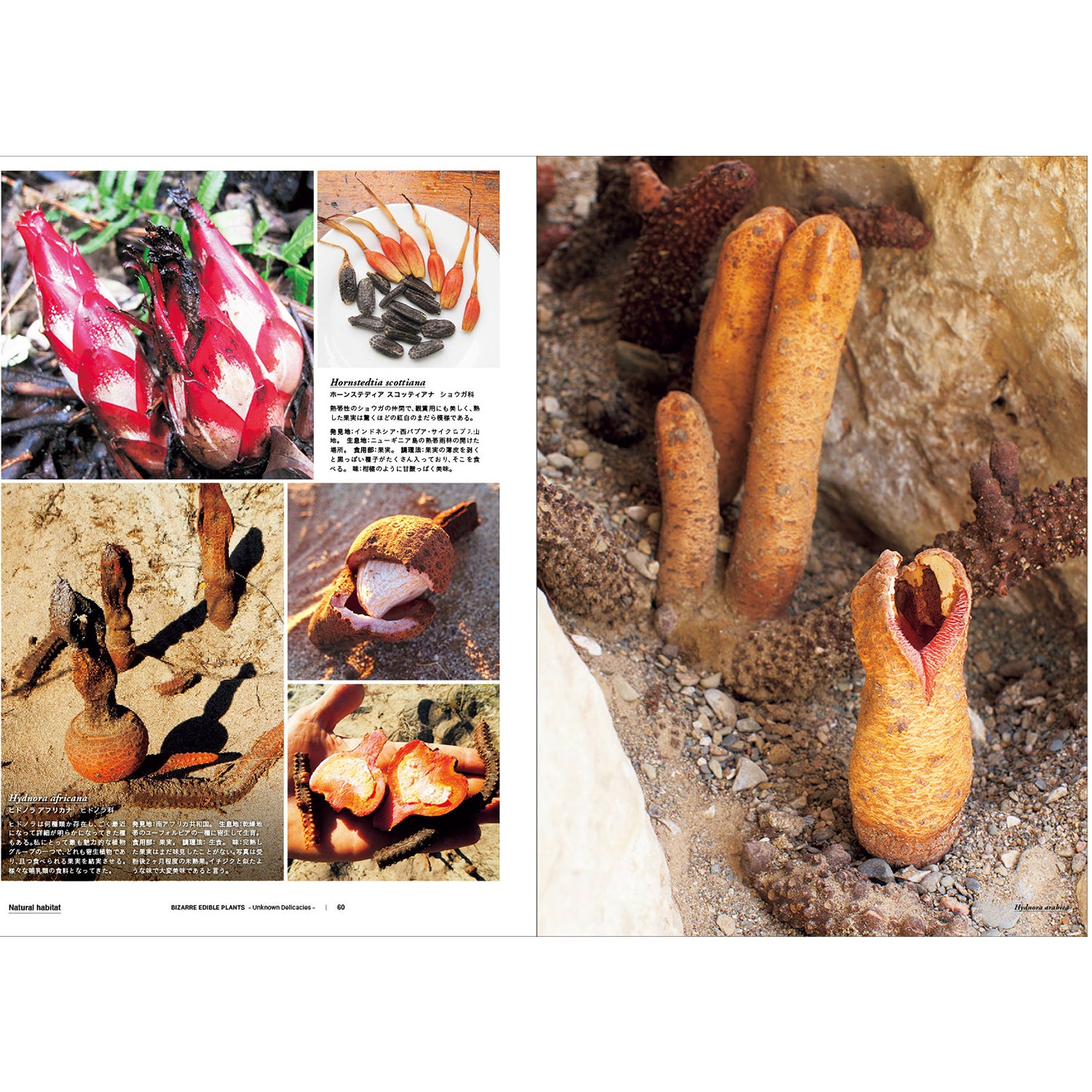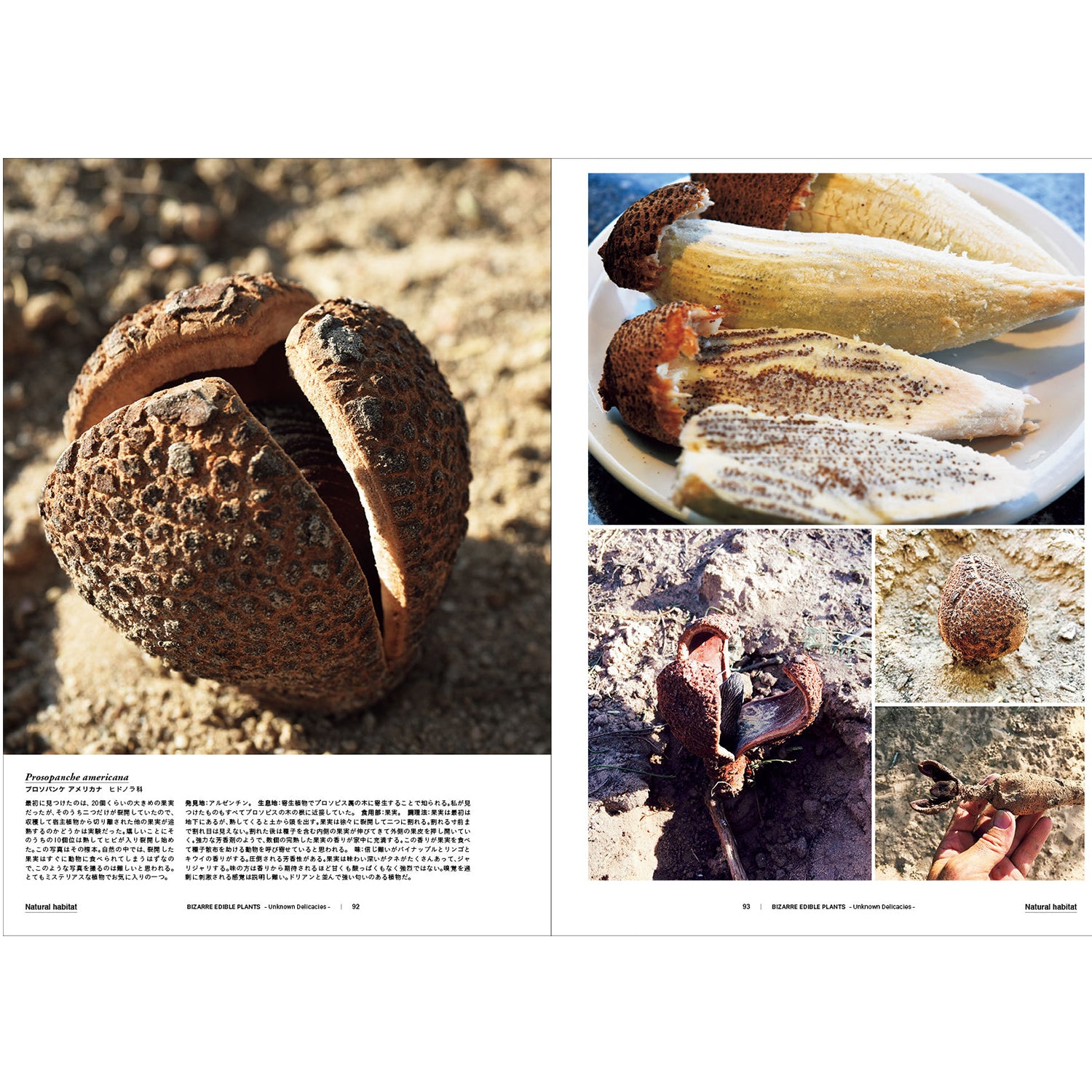 'Bizarre Edible Plants' Japan Import (Book)
Noms "Botanical Explorer" Joseph Simcox travels around the world in search of rare edible wild plants. Find information on plants that were once eaten by humans but forgotten, or plants that are eaten only in a very limited area, from a vast collection of literature. A man who can be called a botanical folklore expert who does fieldwork. BIZARRE EDIBLE PLANTS -UNKNOWN DELICACIES- is his culmination of exploring the possibilities of buried plants over his life. Introducing all kinds of edible plants, including fruits, leaves, tubers, and parasitic plants. Joseph and his team have explored 400 times in more than 100 countries, tasting and collecting seeds for thousands of edible wild plants on their own. Extremely rare collections are cultivated and used in botanical gardens and nurseries around the world. In addition to edible plants, he is also known for his contributions to the spread of rare succulents, including Steve Black of the Mesa Gardens, Steven Hammer of the Spheroid Institute, and Alfred Lau in his later years. 
A5 size, 136P full color book
From Japan, with Love! Bon appetít!