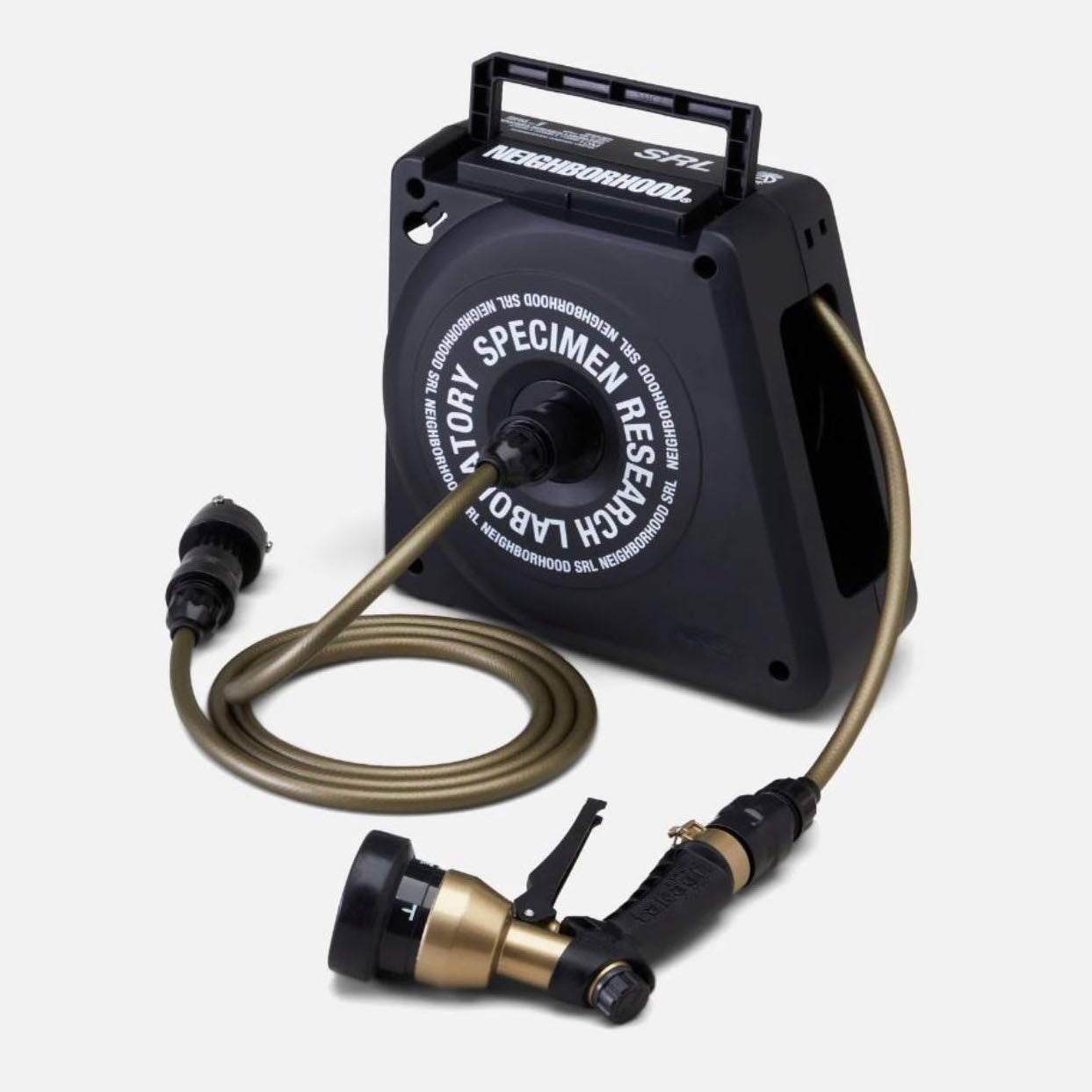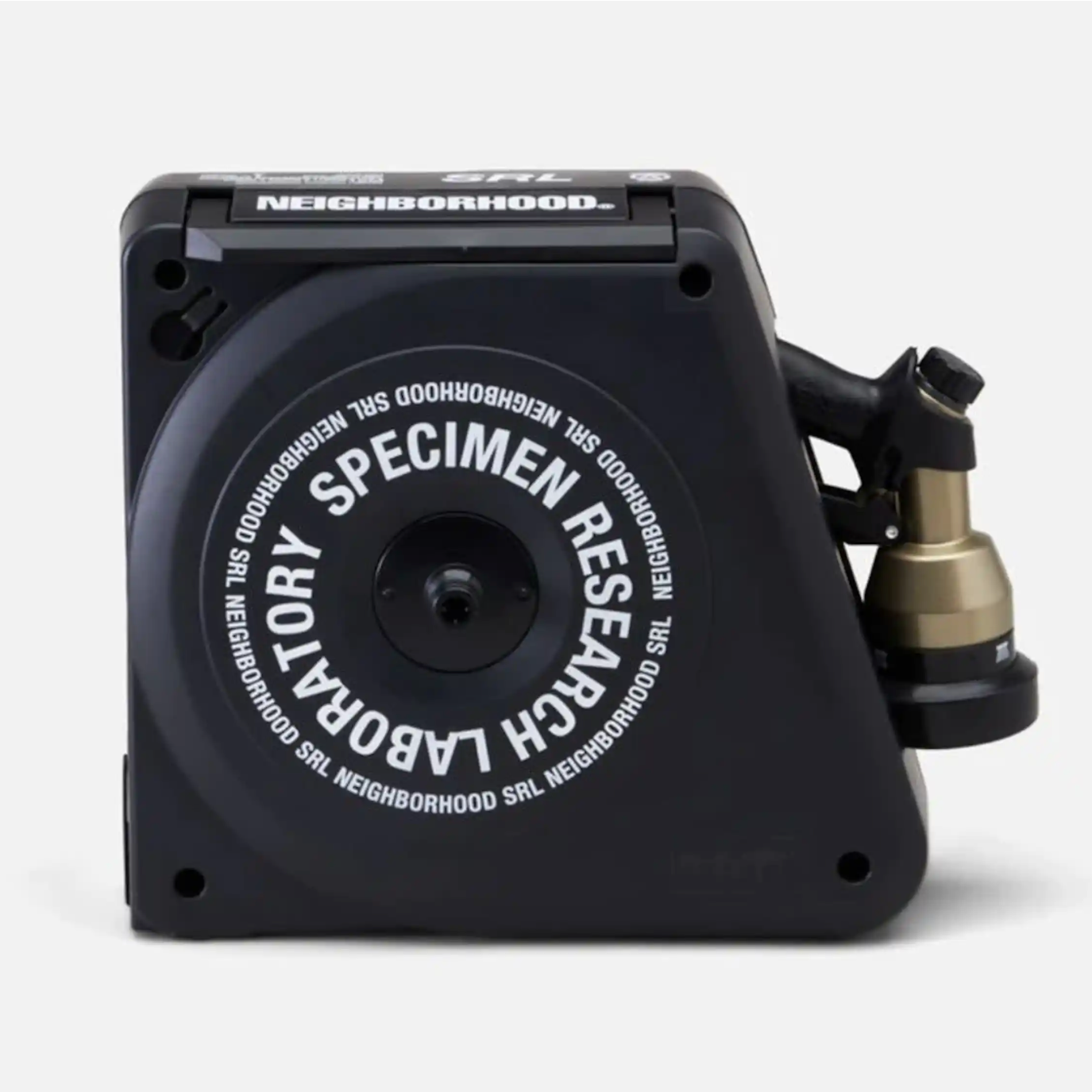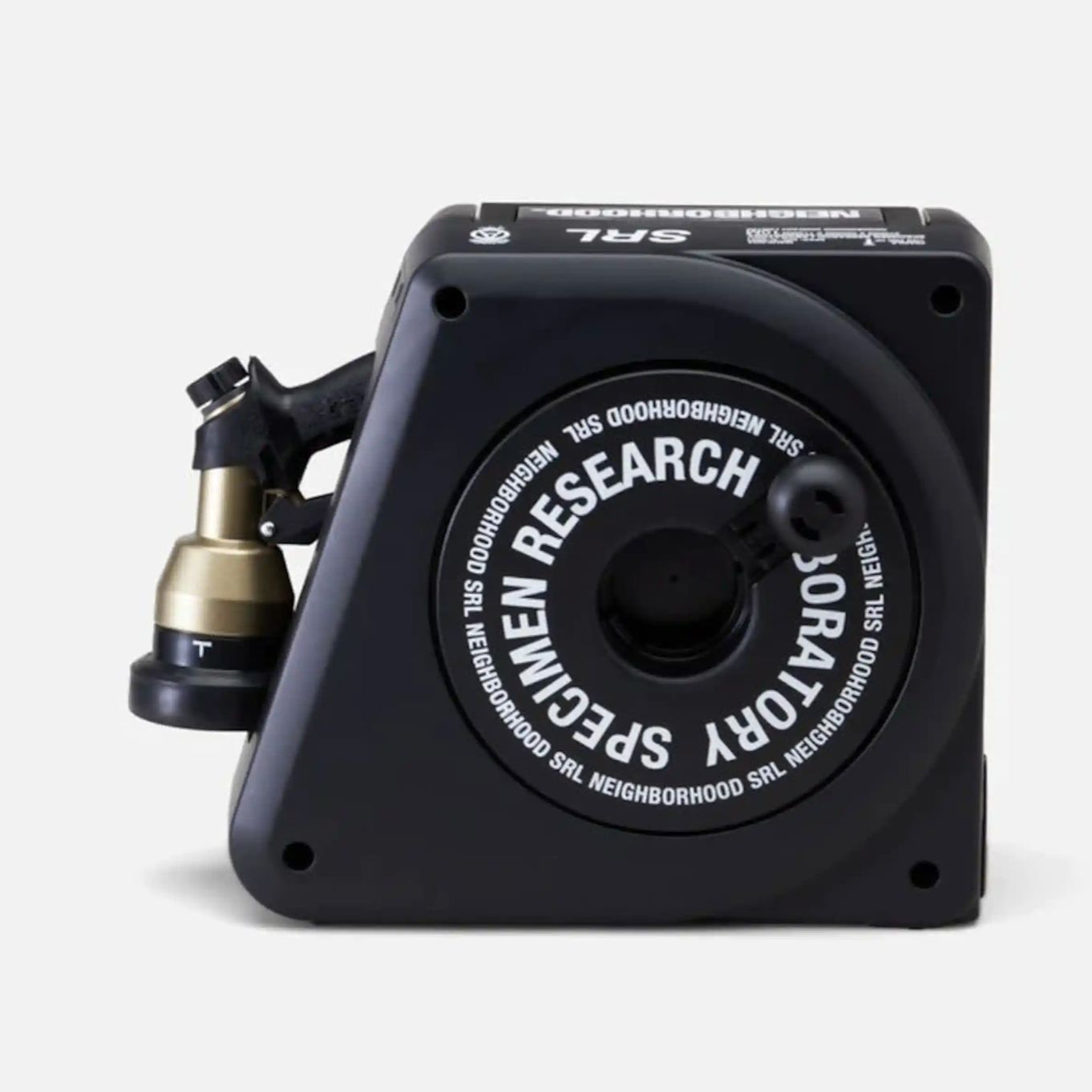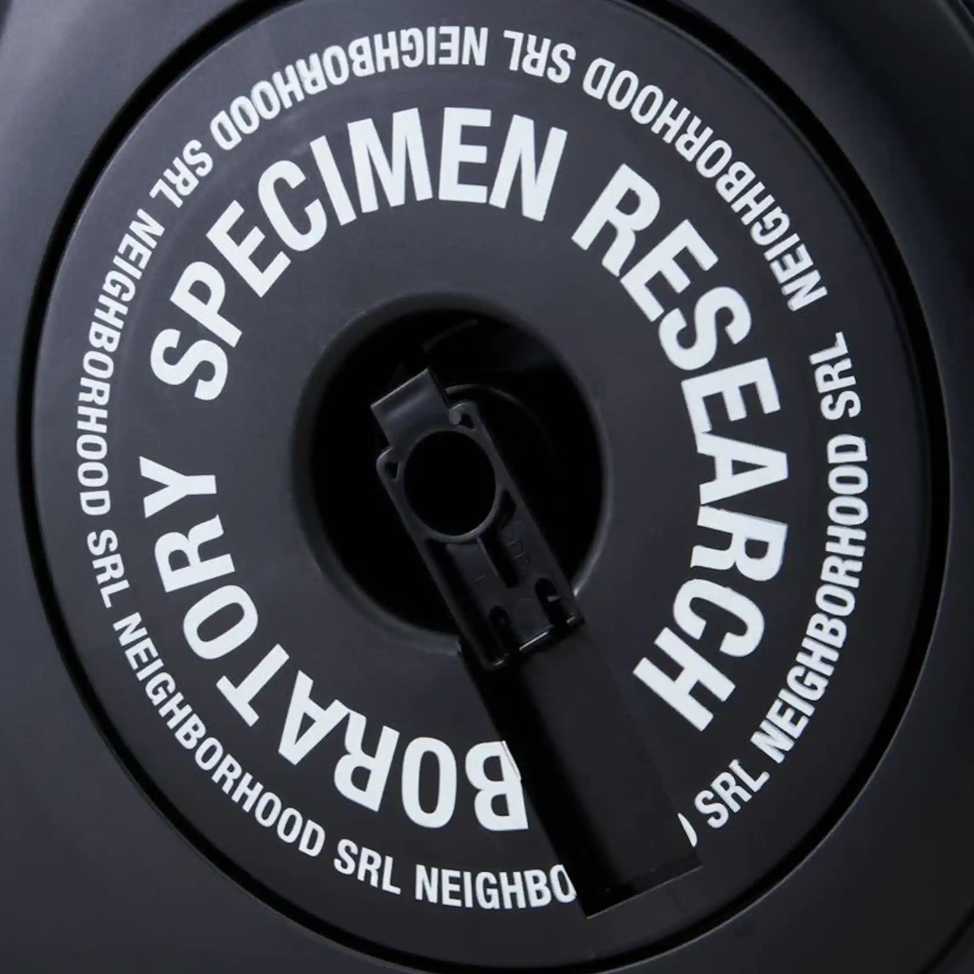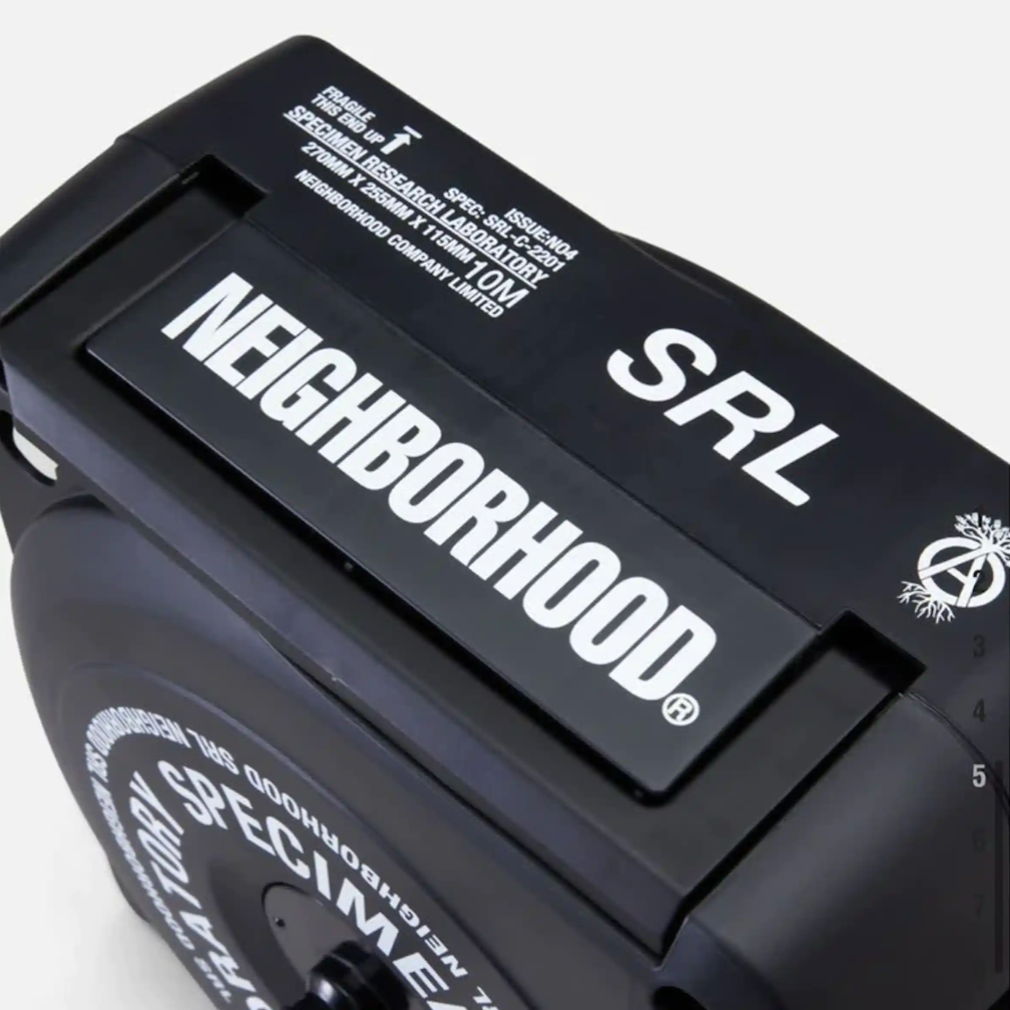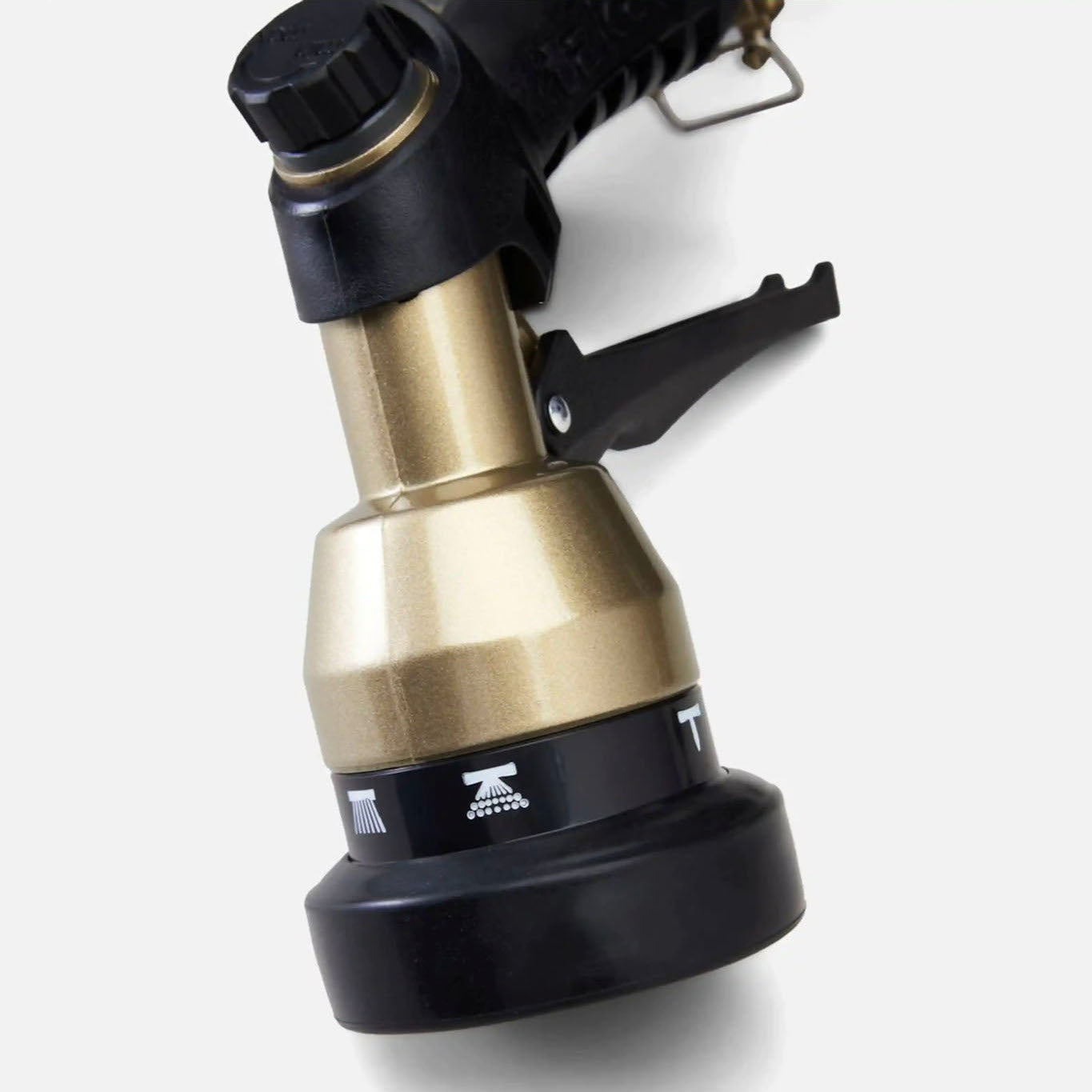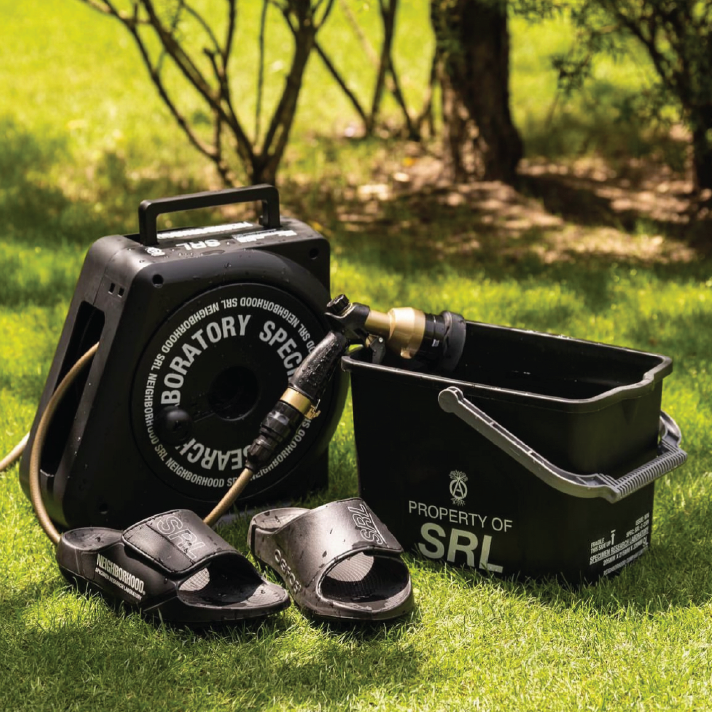 'Garden Hose Reel' SRL x Royal Gardener's Club (Black)
NEIGHBORHOOD Established 1994 "Craft with Pride"
SPECIMEN RESEARCH LABORATORY (SRL)
Stoked to get a few of this sought after collaboration between SRL and the esteemed Royal Gardener's Club renowned for their premium gardening essentials. Elevating their famed Compact Garden Reel II 20m, this exclusive rendition boasts a sleek and sophisticated black colorway. The iconic SRL logo is thoughtfully positioned on both sides and the top, embodying a fusion of functionality and elegance. 

Measures 14"h (with handle up) x 5"deep x 11"w