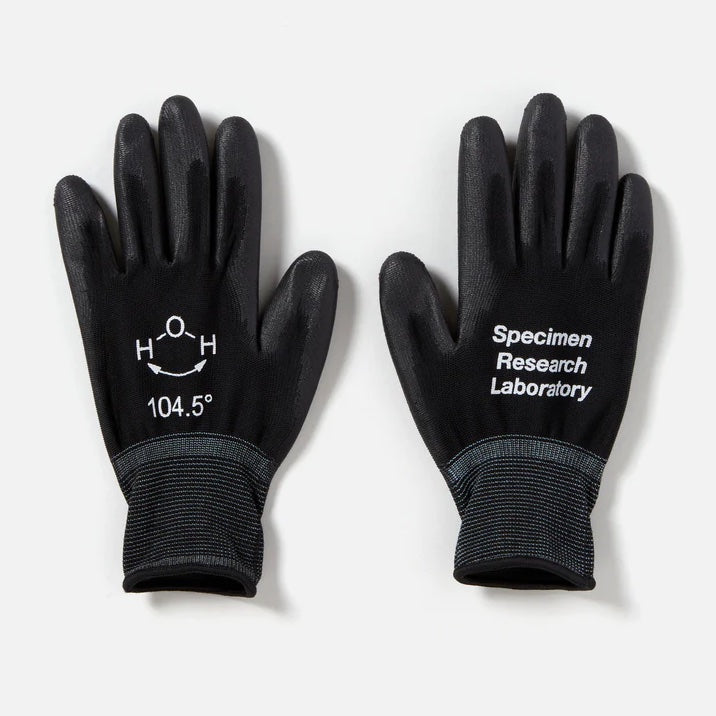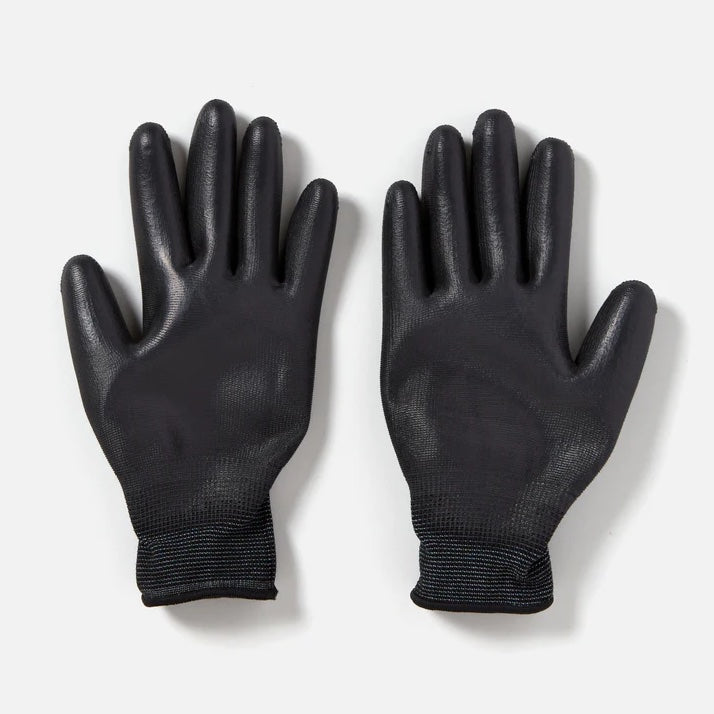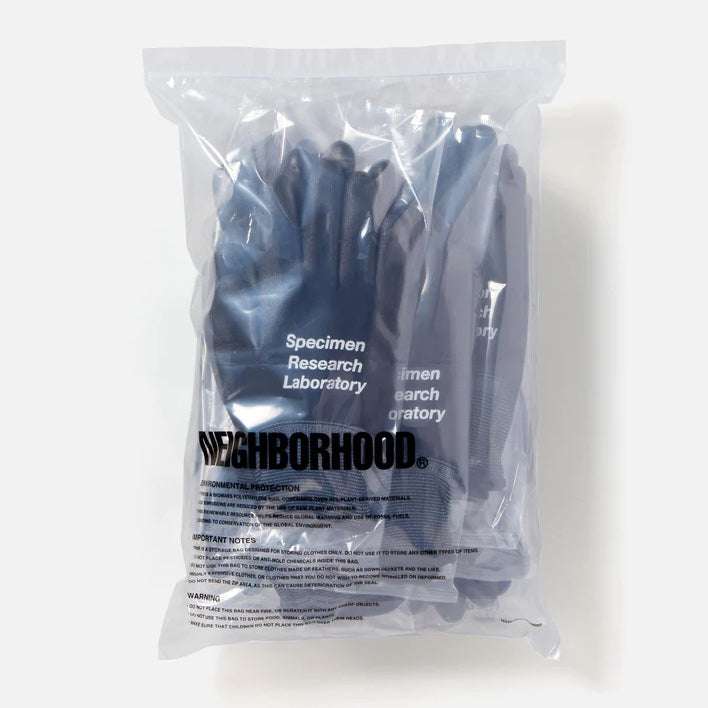 'Glove Set' 10 pairs SRL (Black)
NEIGHBORHOOD's, SPECIMEN RESEARCH LABORATORY (SRL) newest drop contains items to assist you on your plant-care endeavors.
10 pairs of PU dipped polyester gardening gloves. Left glove printed with icon and right side glove printed with SRL logo. Keep a few for yourself & share a couple with your fiends. 
 Spec: One Size Fits Most