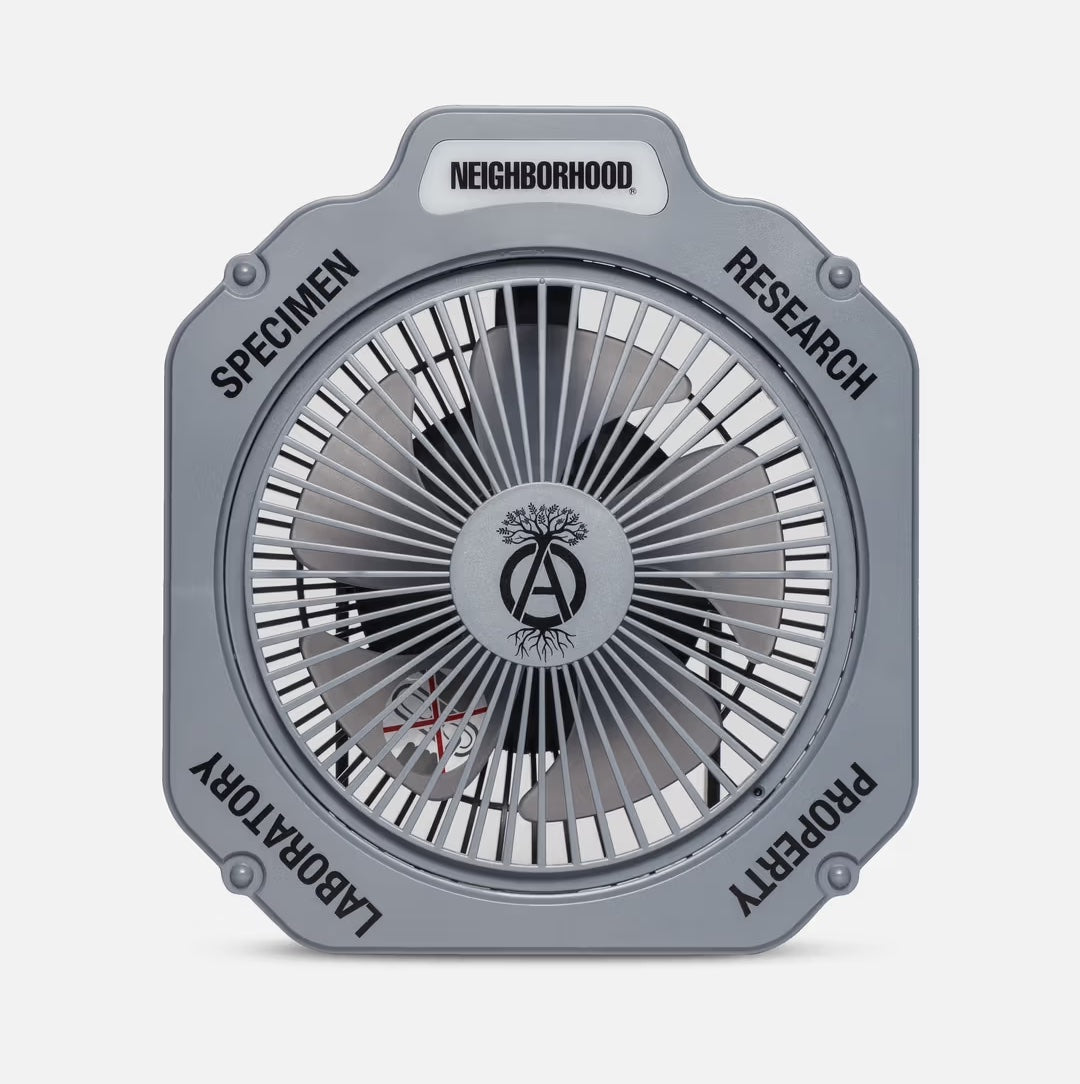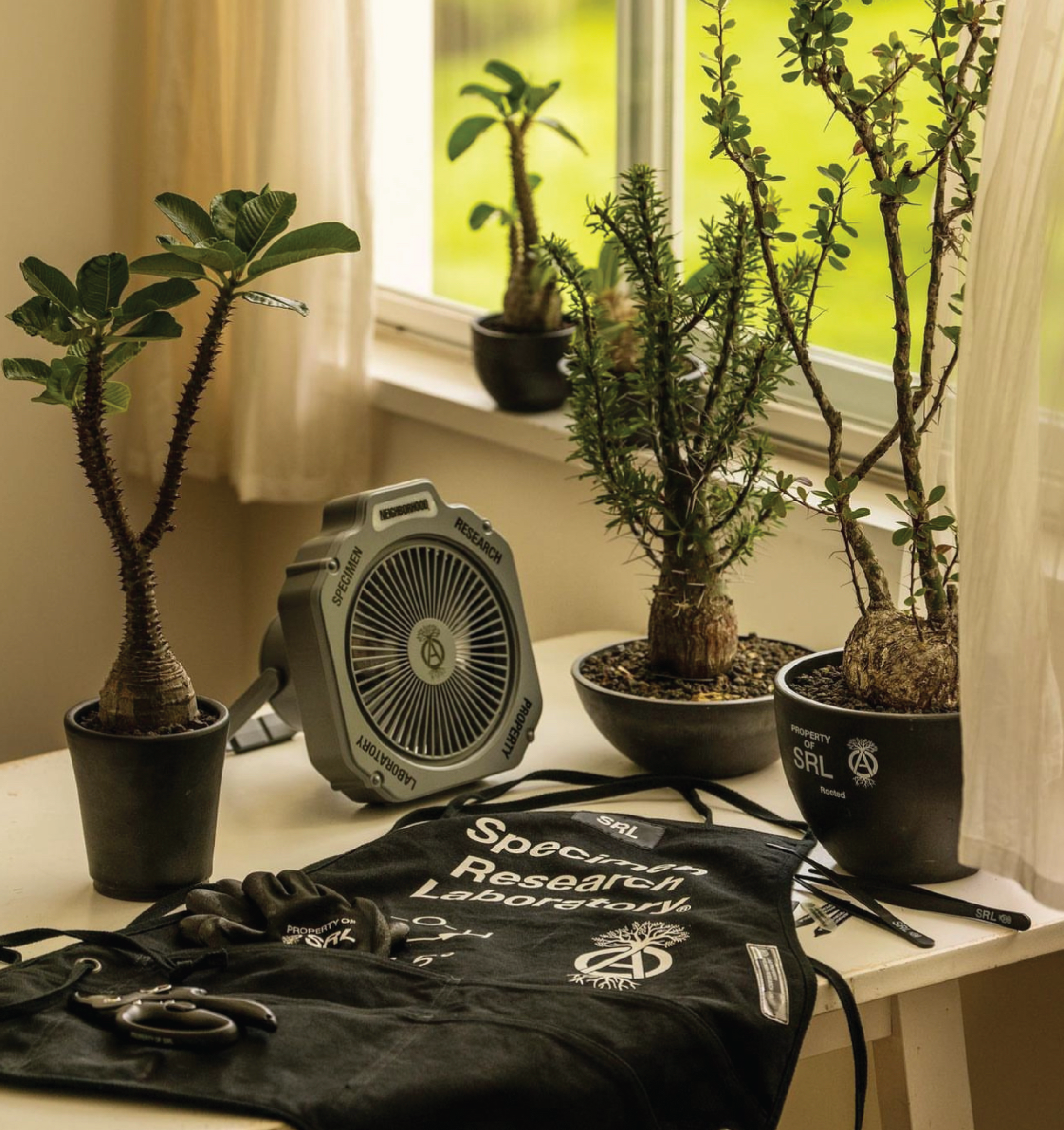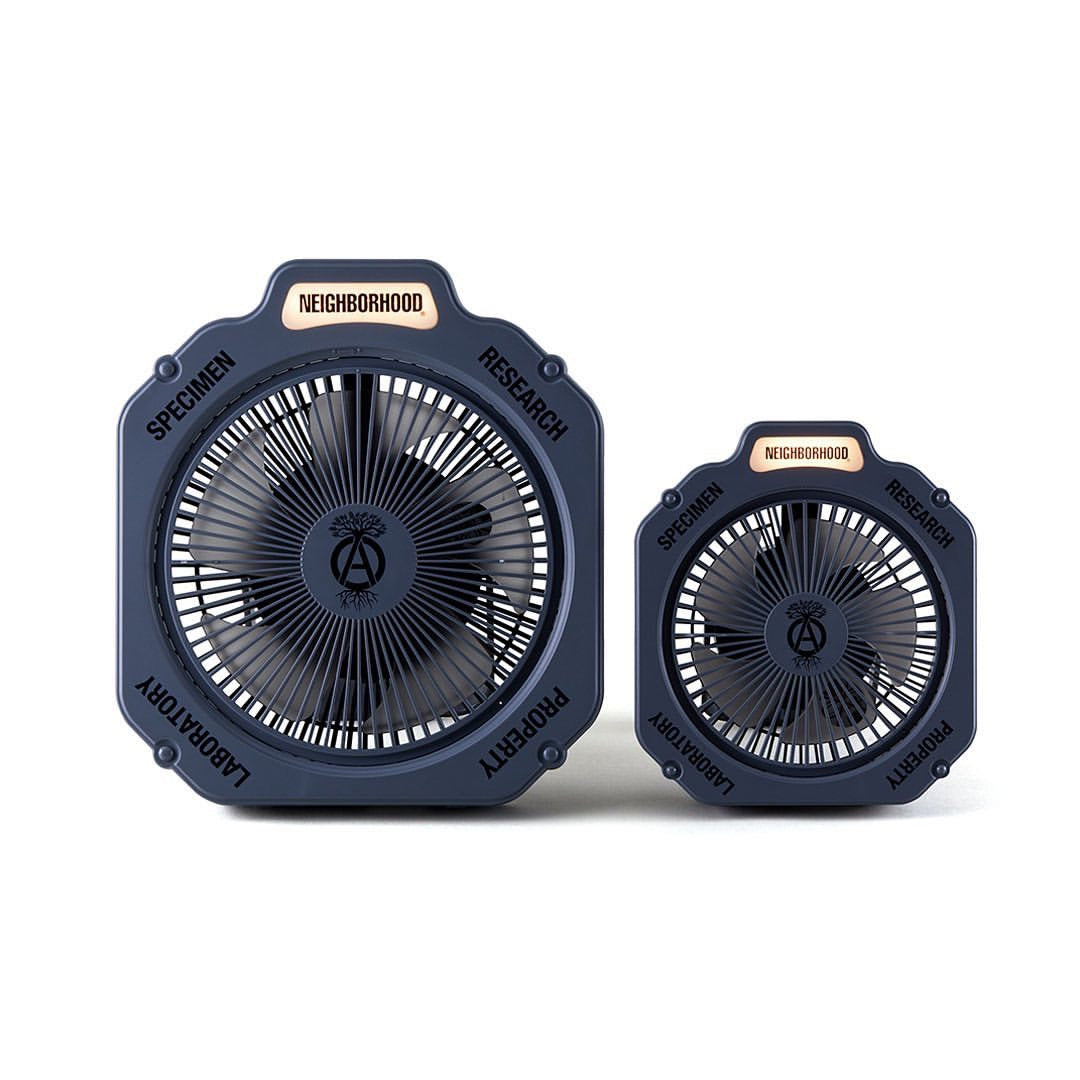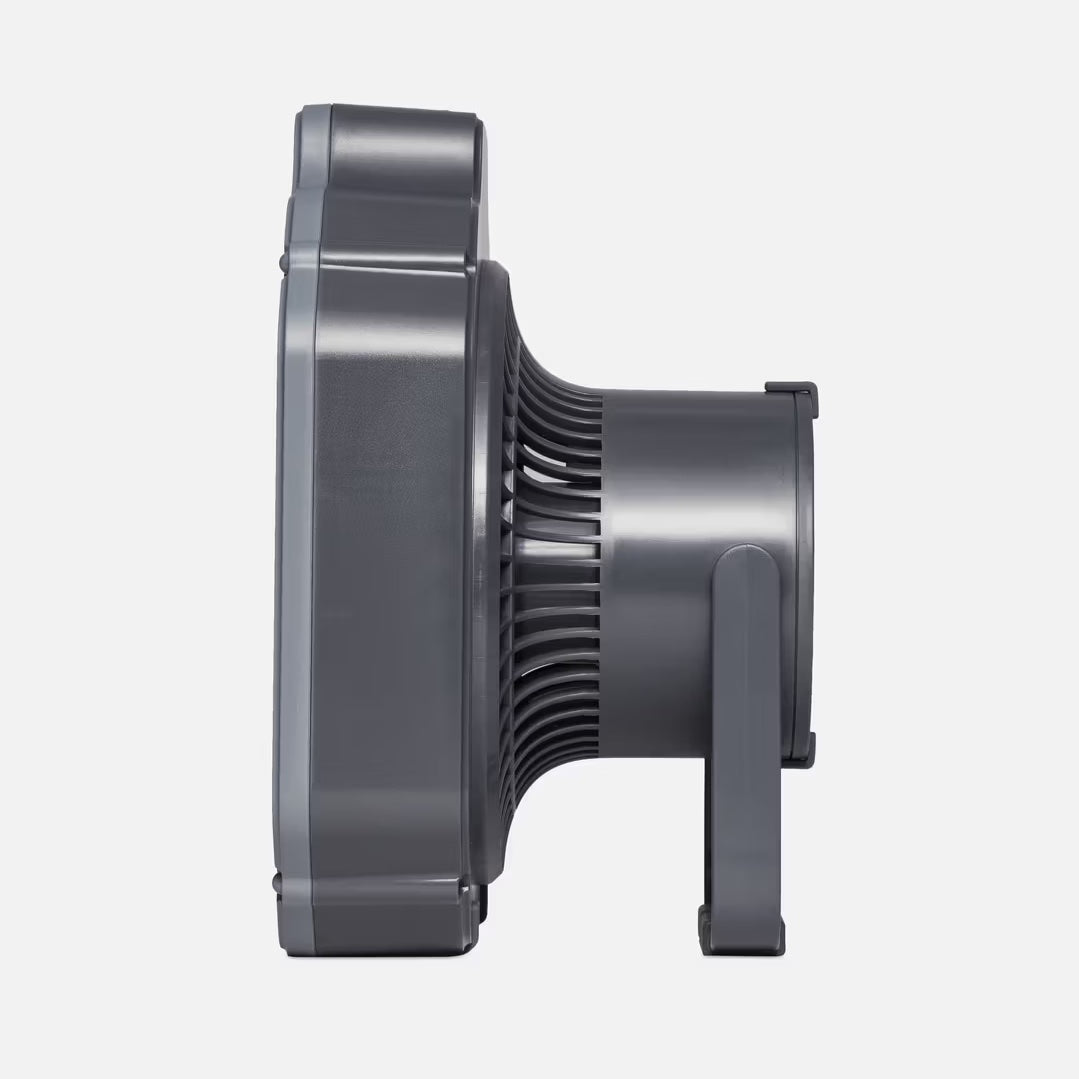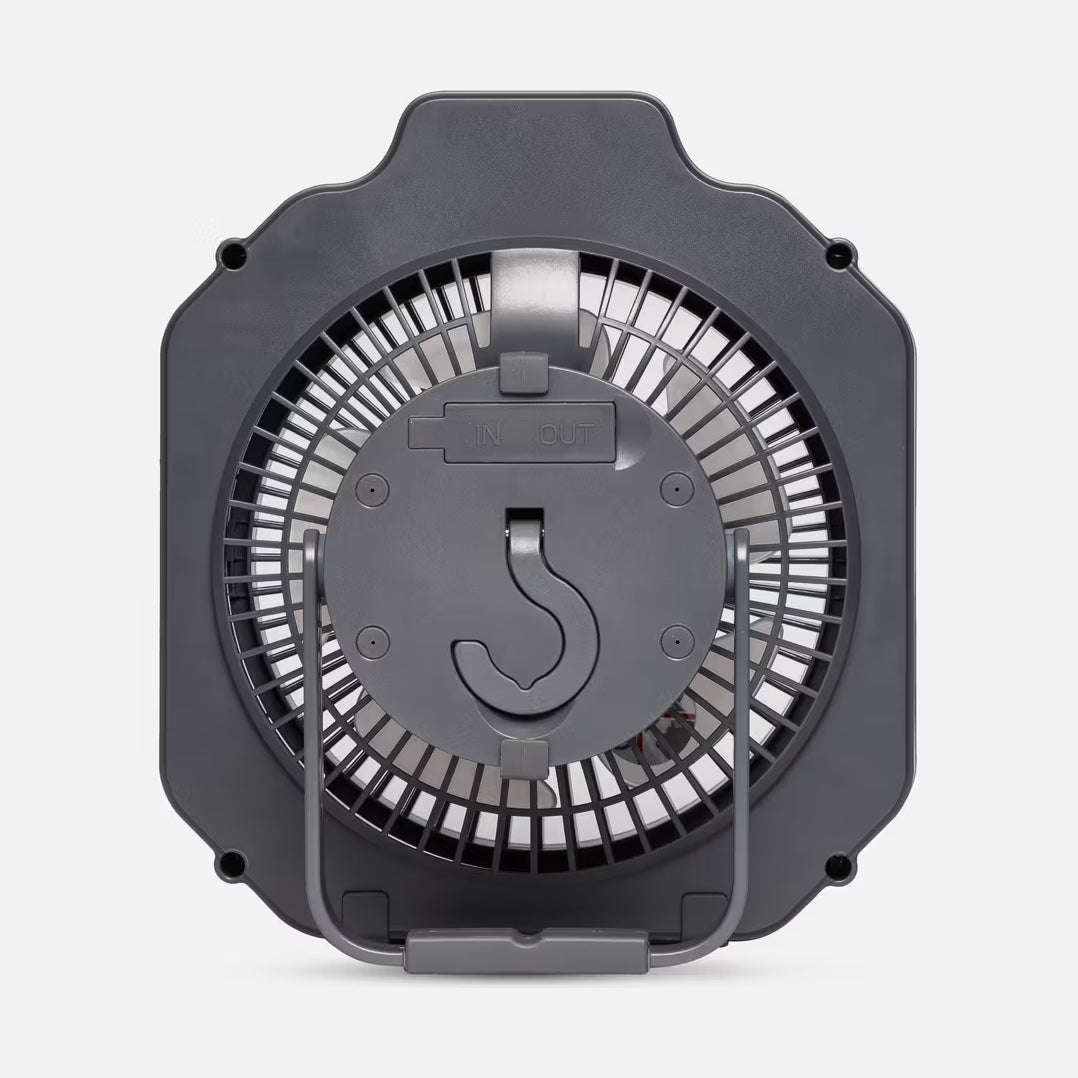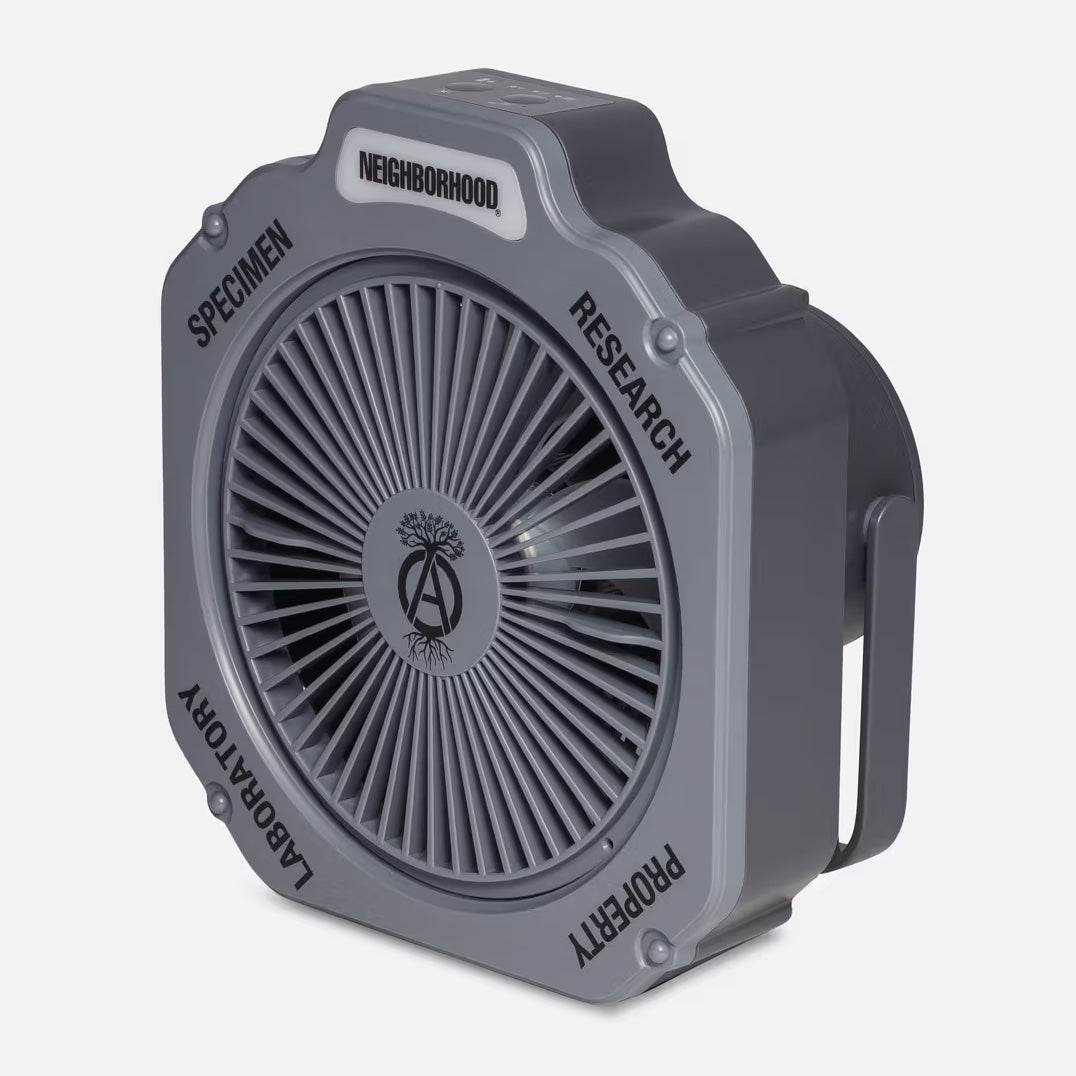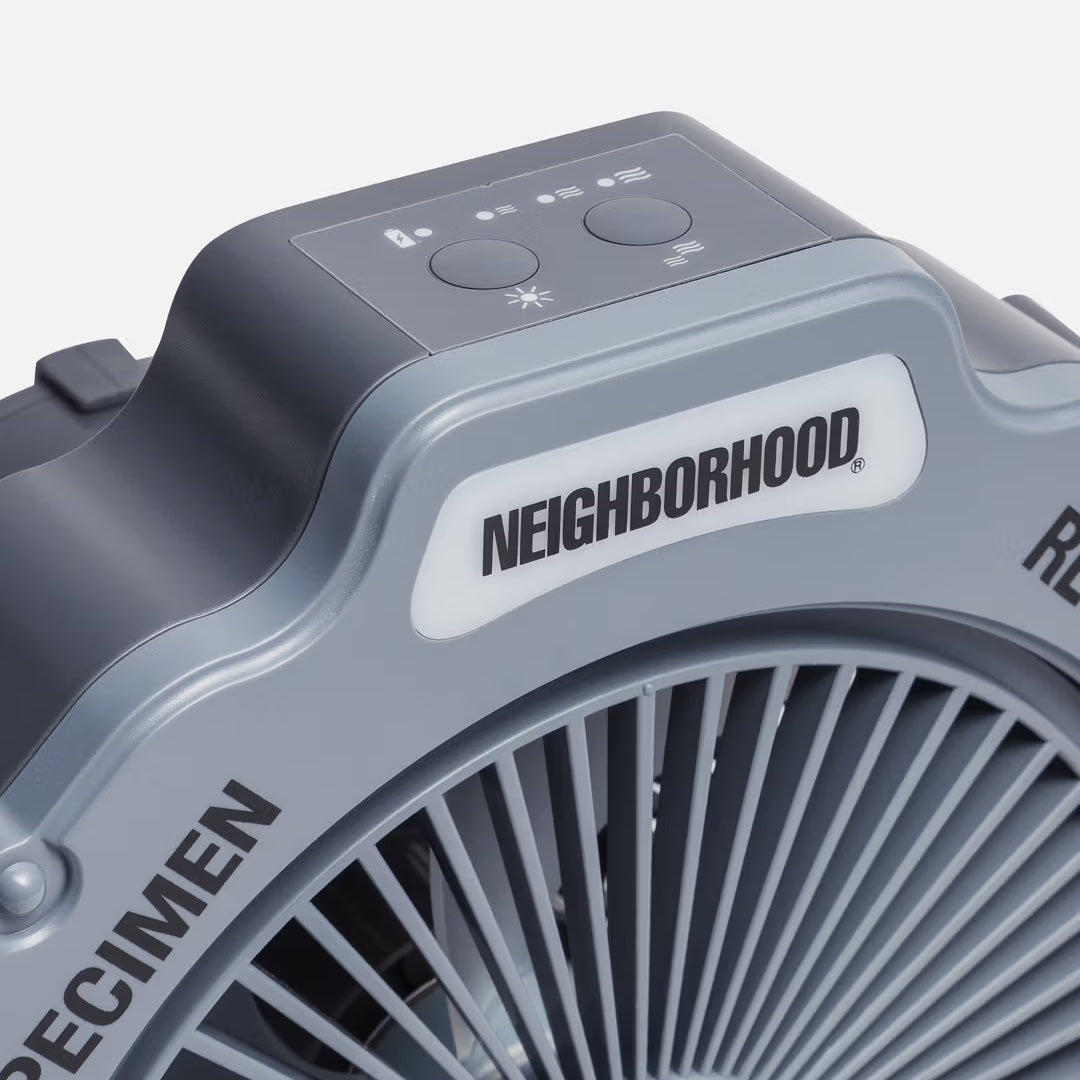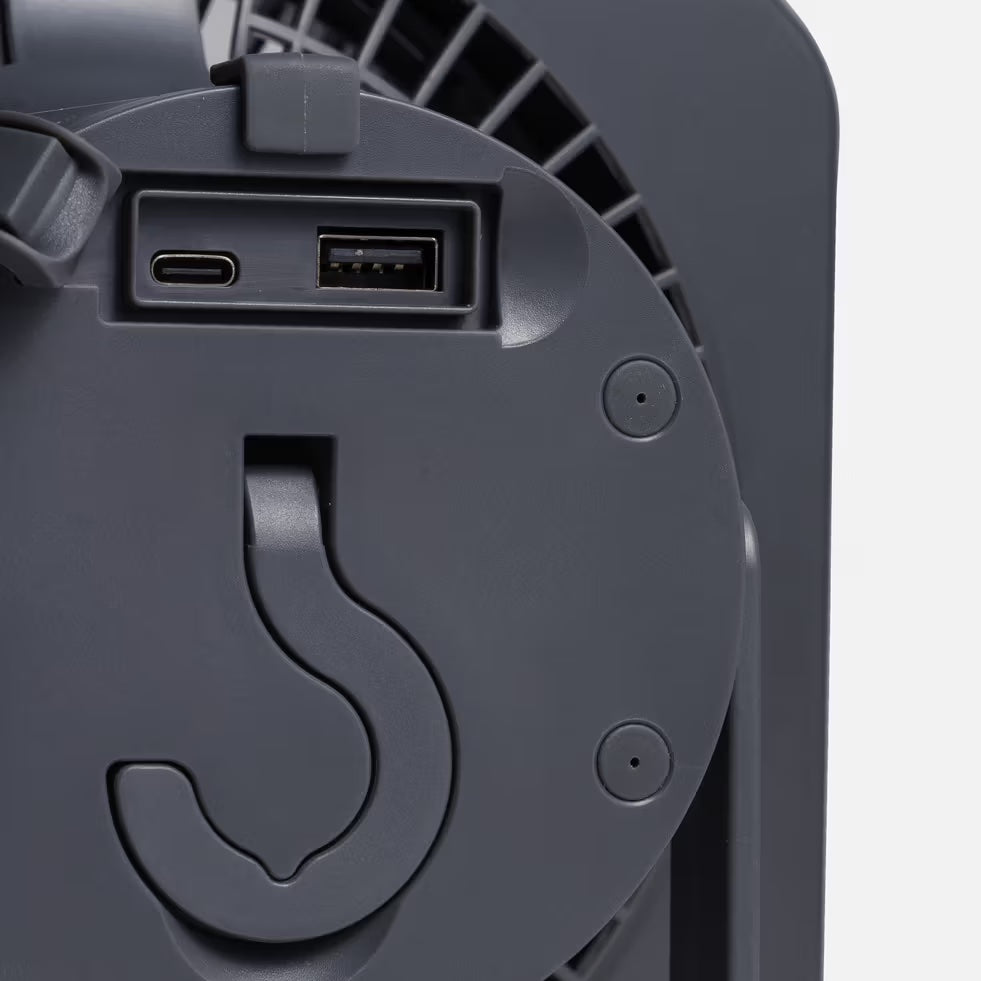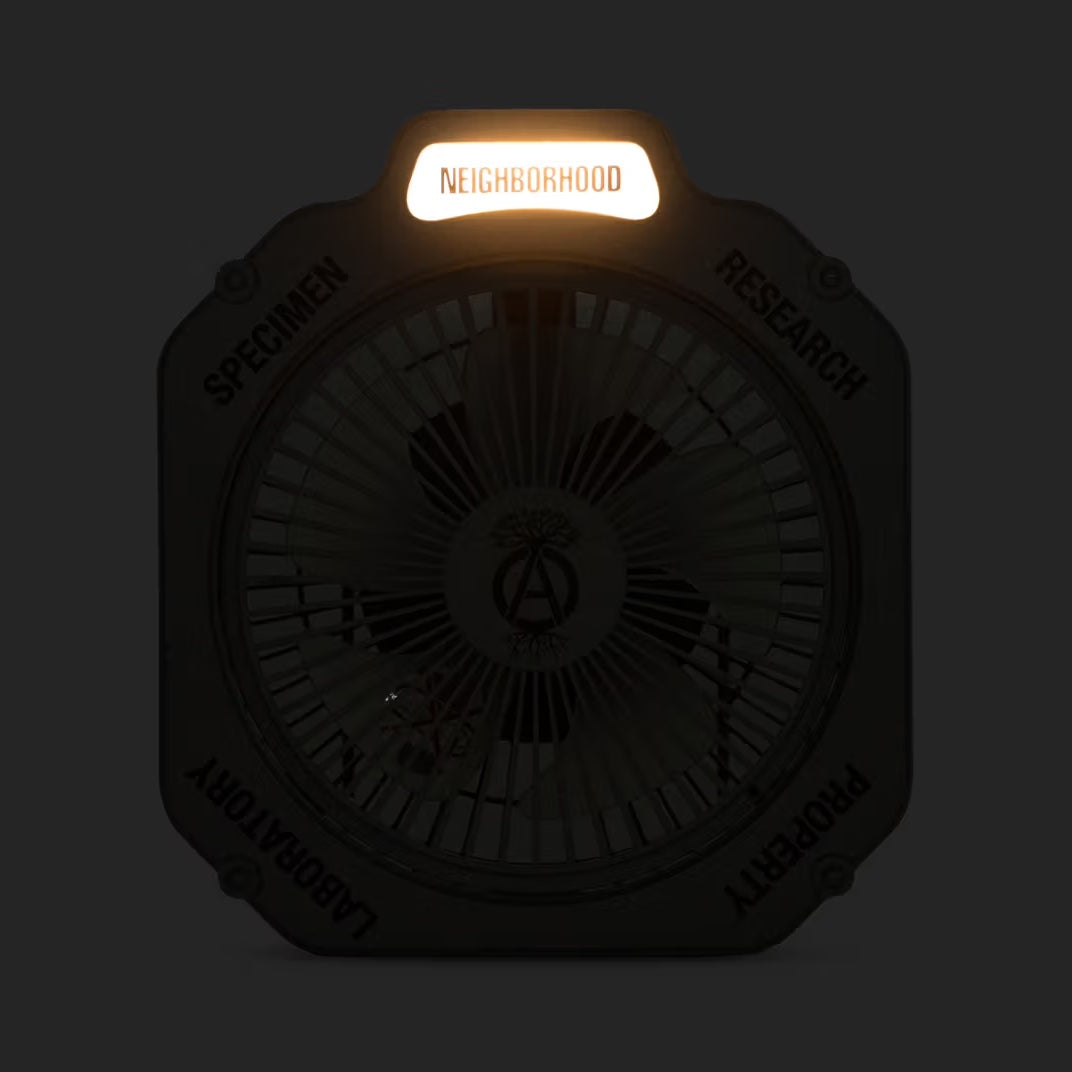 'Lighting Fan' 14 SRL (Gray)
NEIGHBORHOOD Established 1994 "Craft with Pride"
SPECIMEN RESEARCH LABORATORY (SRL)
This is the smaller version of the portable fan.
Battery-powered adjustable 3 speed outdoor fan. This is also chargeable and equipped with waterproof and power supply functions. A dimmable LED light is attached to the top of the fan. A built in utility hook back for easy usage & storage. SRL & Neighborhood branding screen printed on face.
Size: 20.5cm x 14cm x 23cm