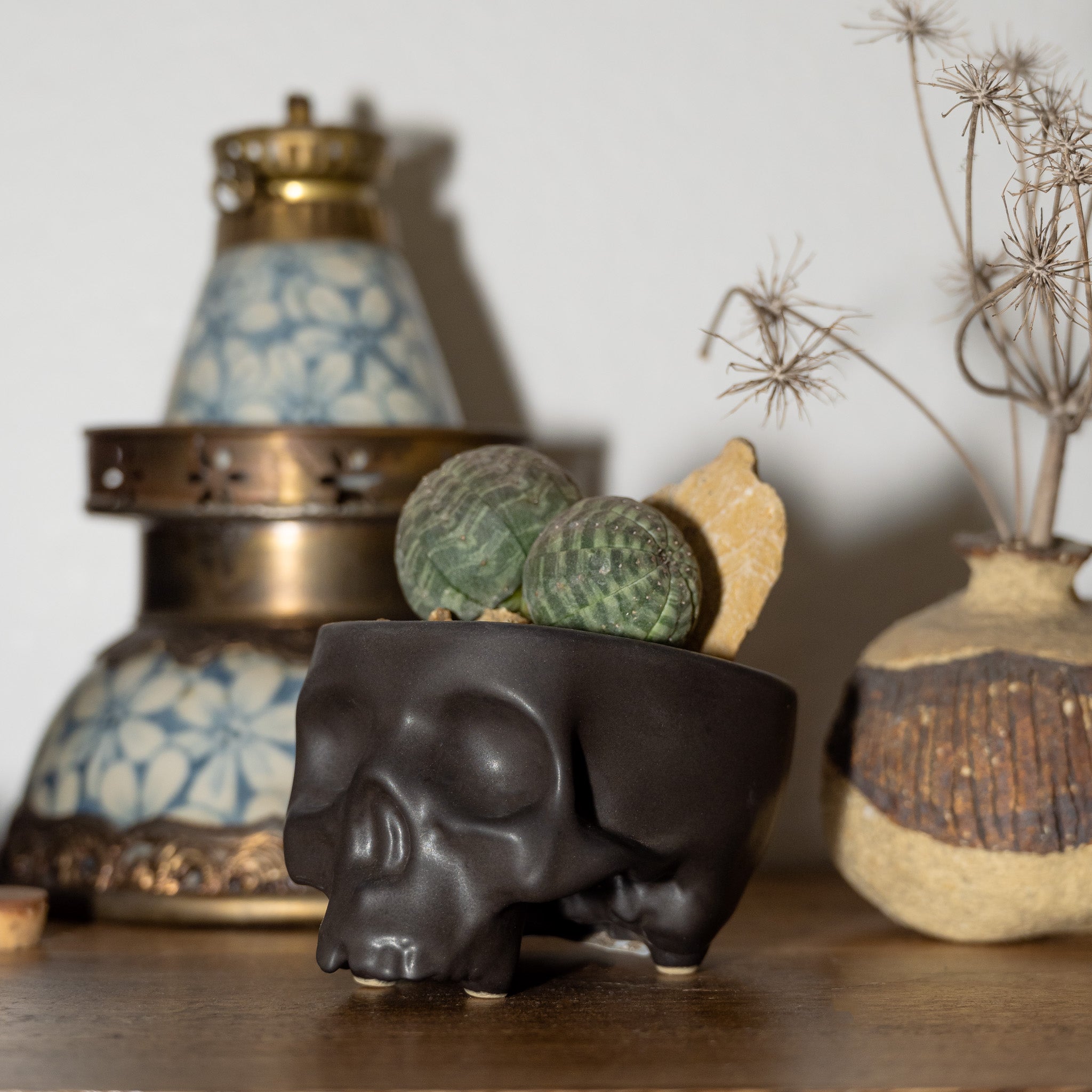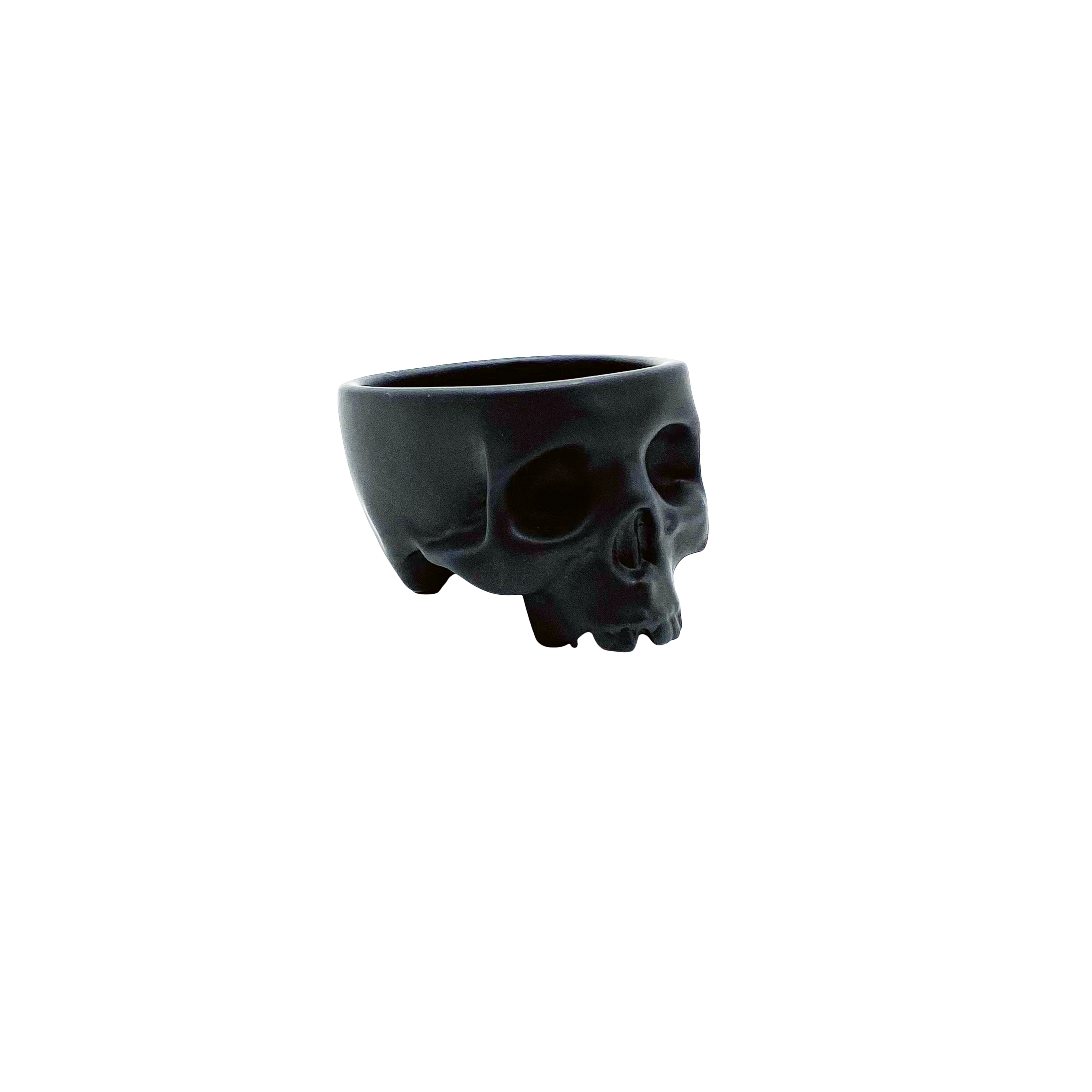 'Mini Skull Planter' (Satin Black)
Mini skull ceramic planter by Geoide aka Agustin Robledo, Mexico City based artist.
Matte black satin finish w/ Geoide logo on bottom.
Measures 3"w x 2"h
3/4" drainage hole w/ feet for stability.
*** Geoide was born with the idea of creating objects that combine art, design, science and crafts, through formal concepts with a global focus. Geoide is the theoretical, geodesically determined shape of Plant Earth.
They create extraordinary objects for everyday life and the material that predominates in thier pieces is ceramic, exploring various techniques, processes and finishes.
Geoide pieces are sold worldwide, from museum stores in Mexico City to Hong Kong, Madrid and Tokyo. We are thrilled to work with such talented artist and showcase their work in Costa Mesa.