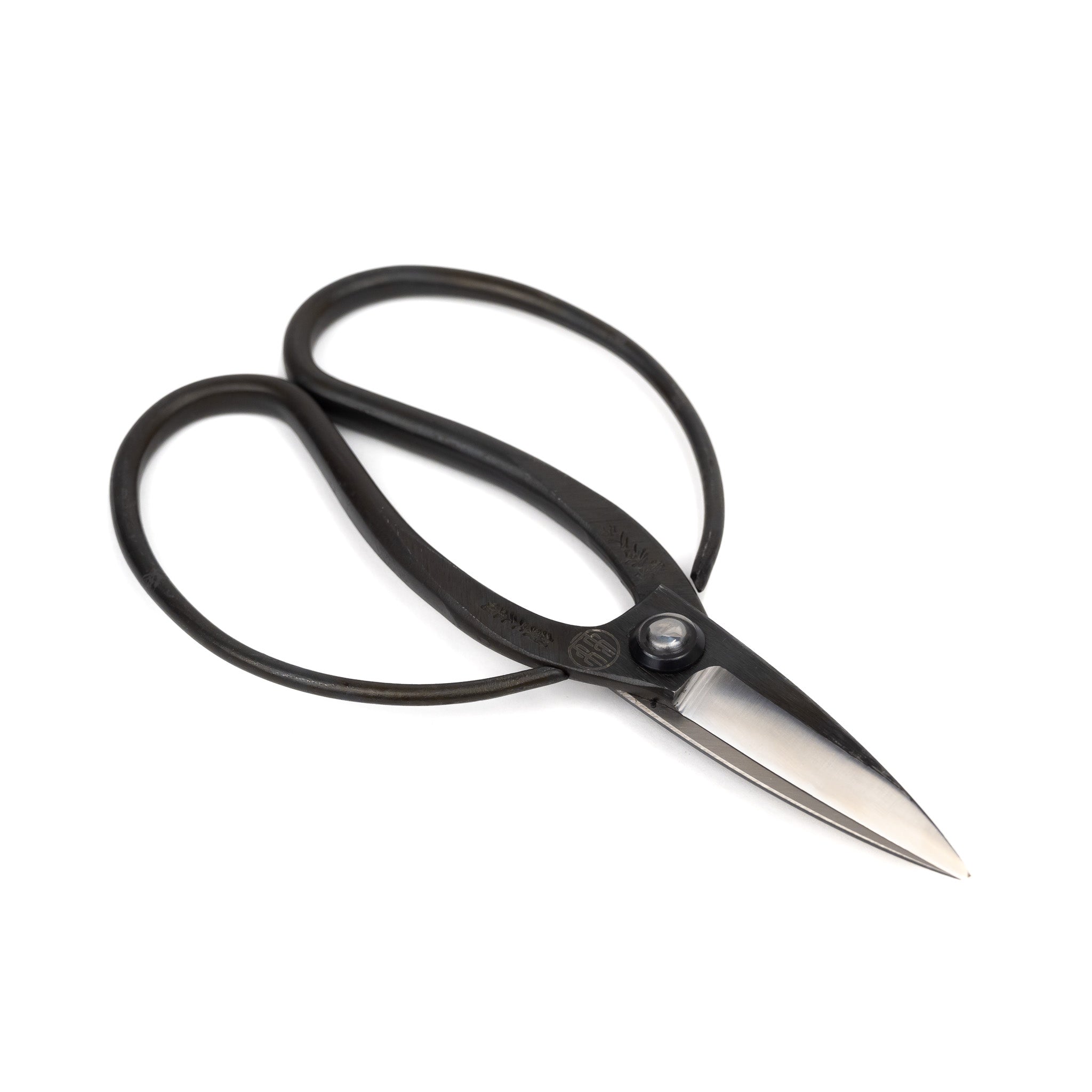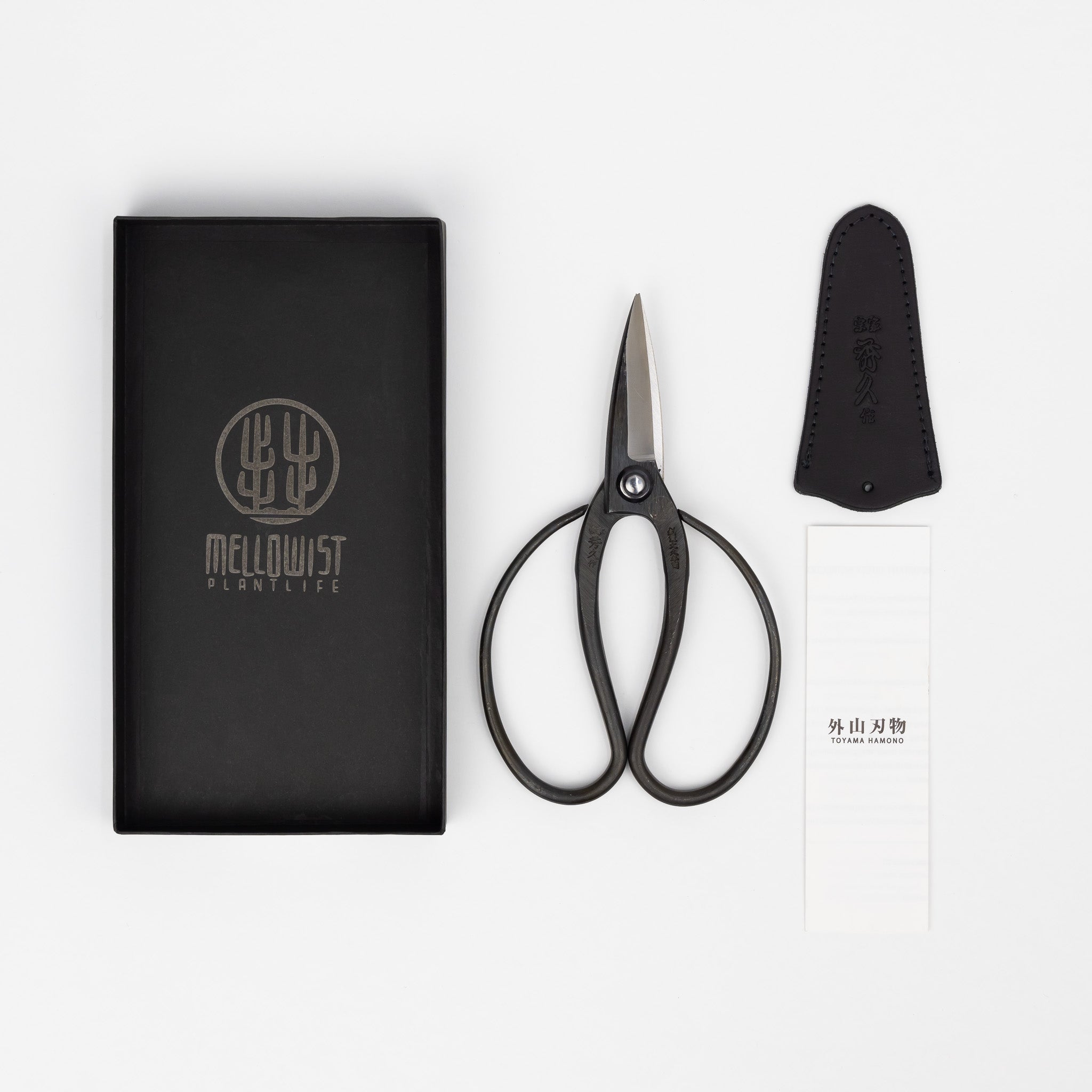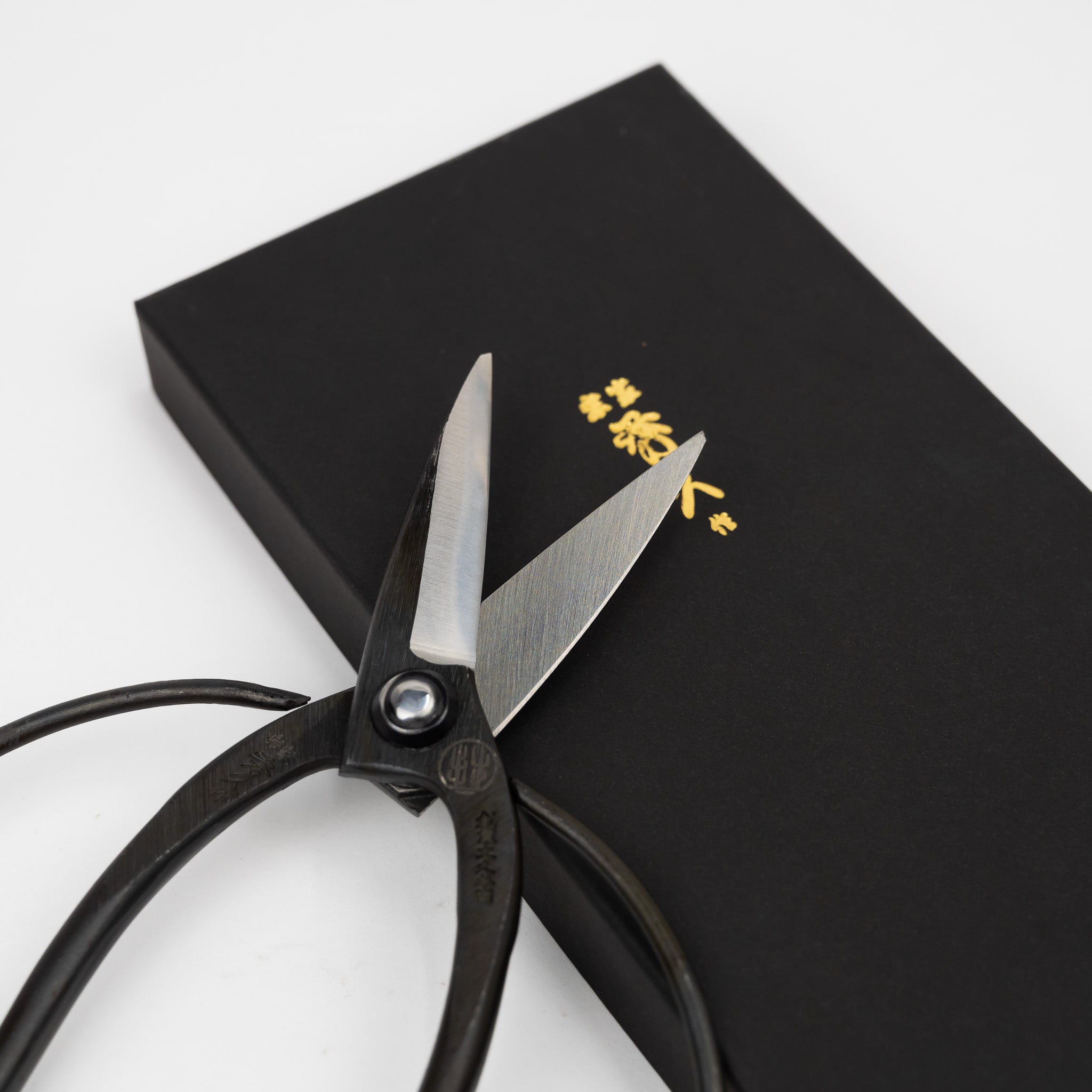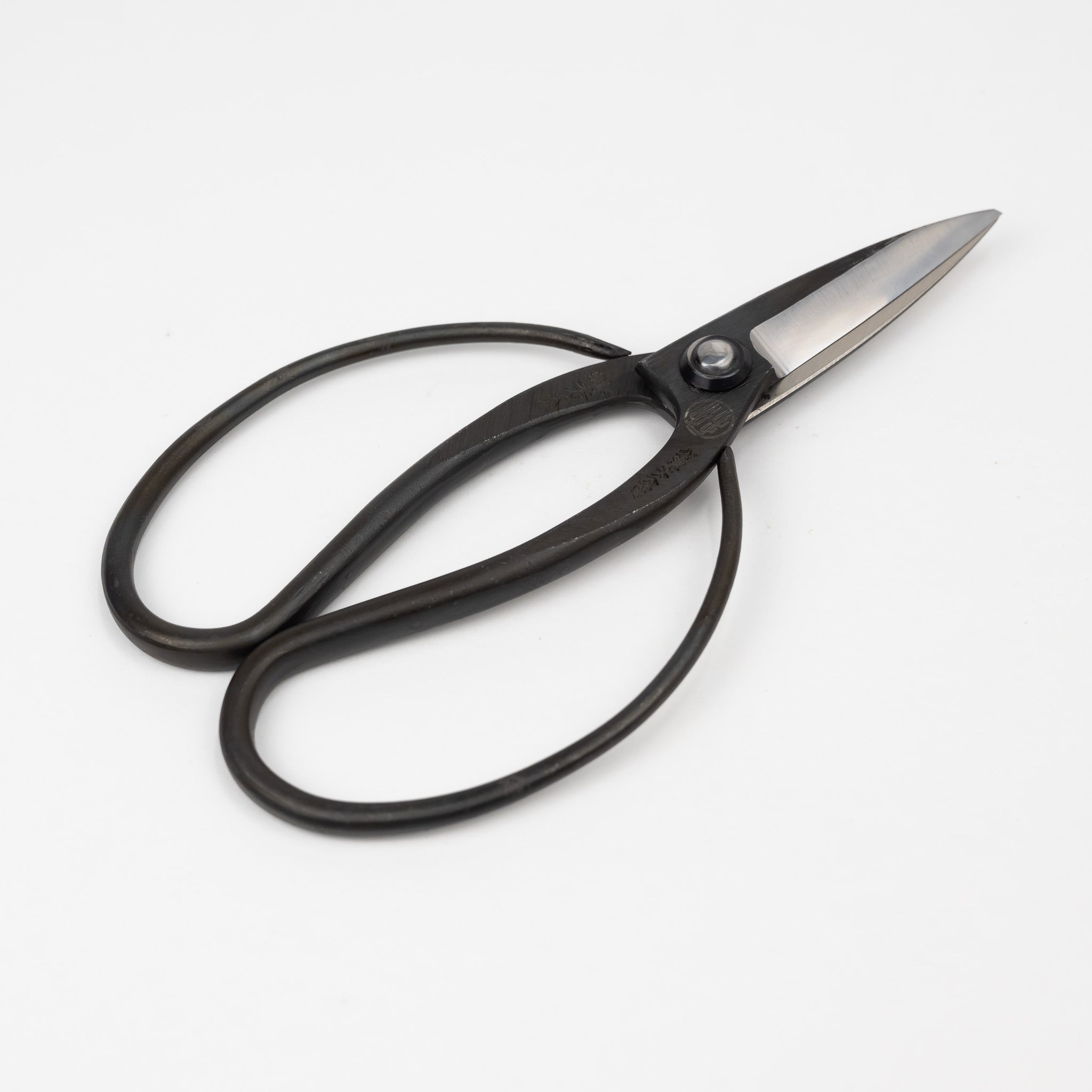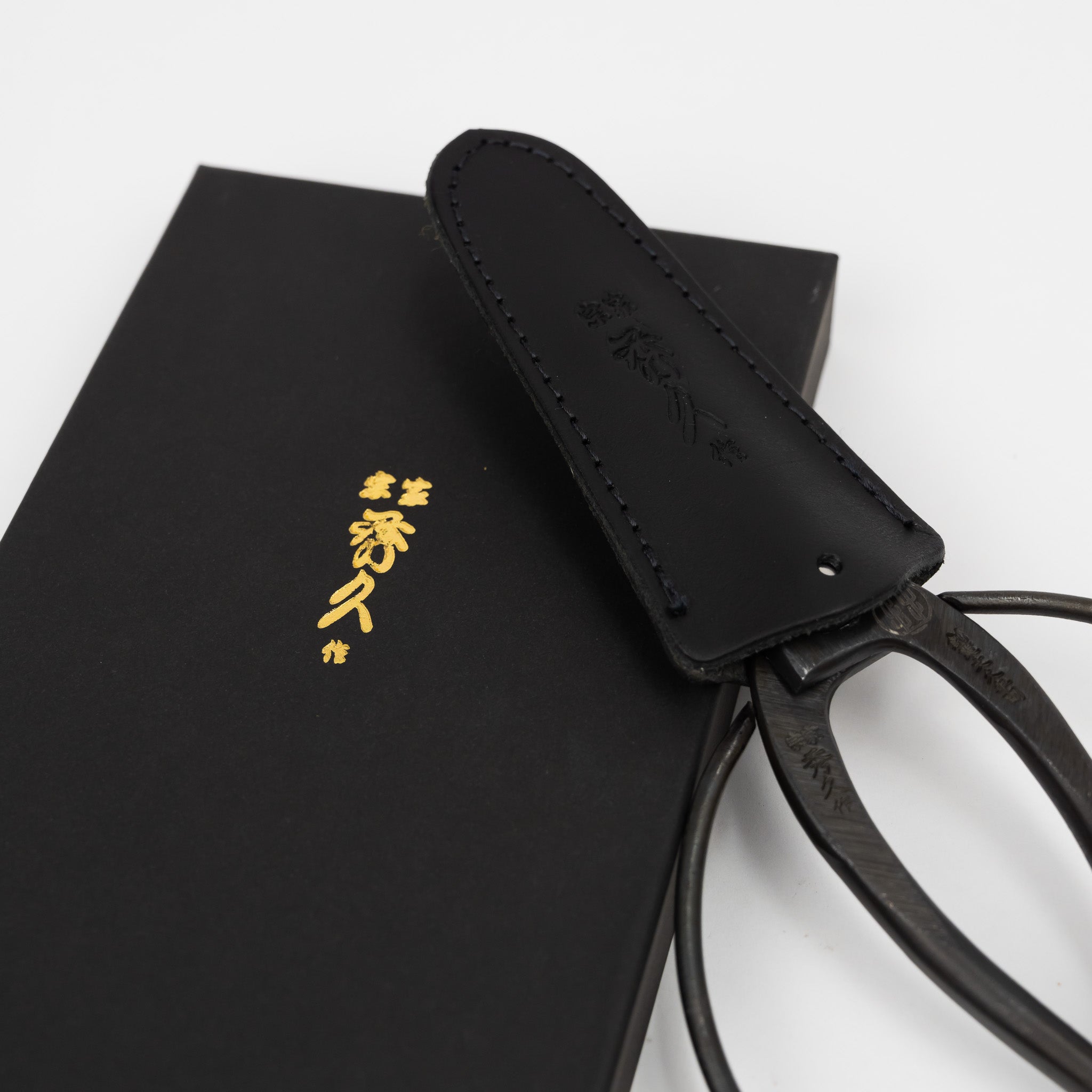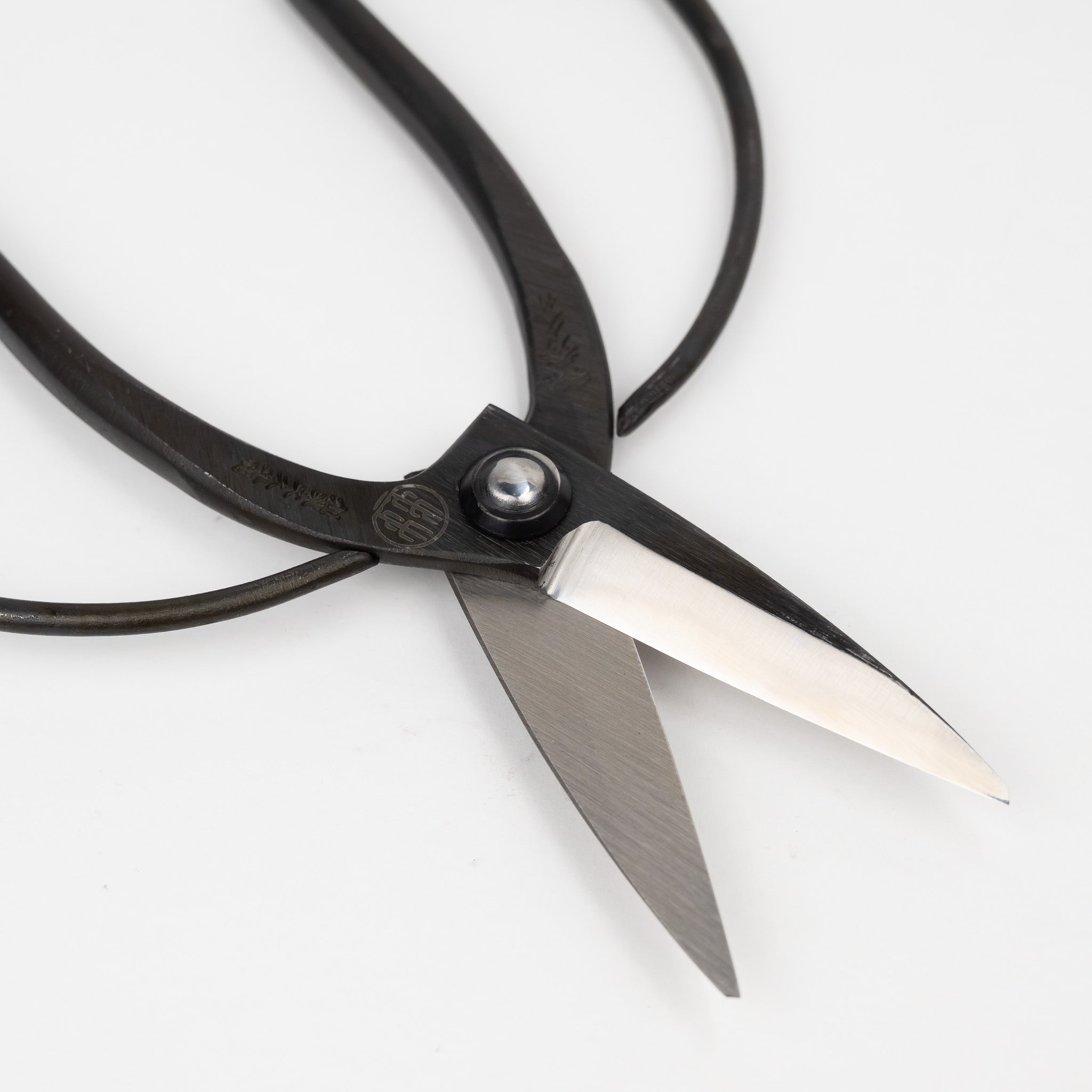 'Okubo Shears' T-1 (Black)
:: Shop Exclusive ::
Hand crafted by fourth generation blacksmith, TOYAMA HAMONO, a traditional shears manufacturer based in the Sanjo Niigata Japan, a town famous for the craft of blacksmithery. Established in 1861, their methods are based on the manufacturing process of Japanese swords (KATANA) and have been hand-making secateurs and shears for almost 160 years. 
Laser etched Mellowist icon, protective blade sleeve, & care instructions included.
Measures approx 8" x 4 1/4"