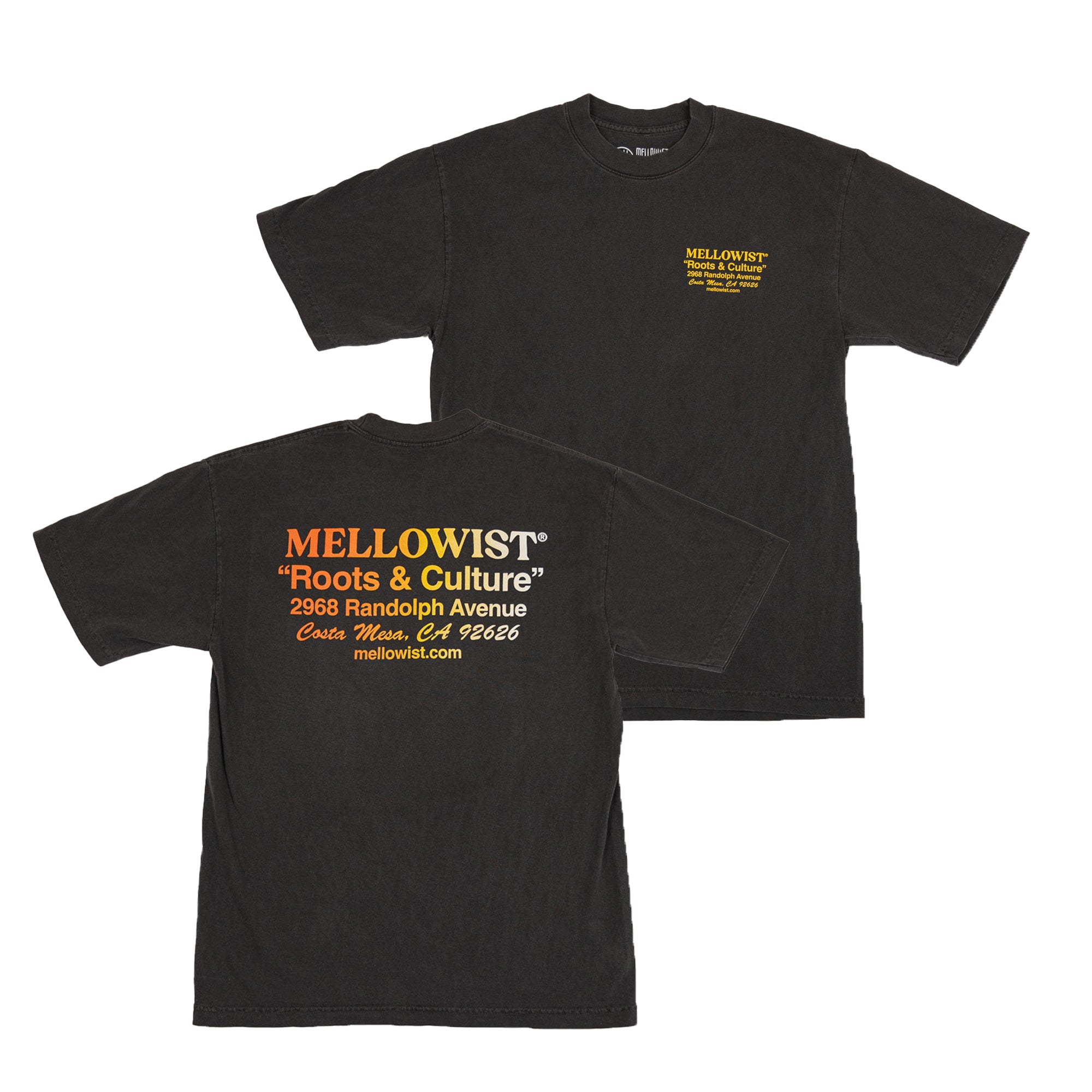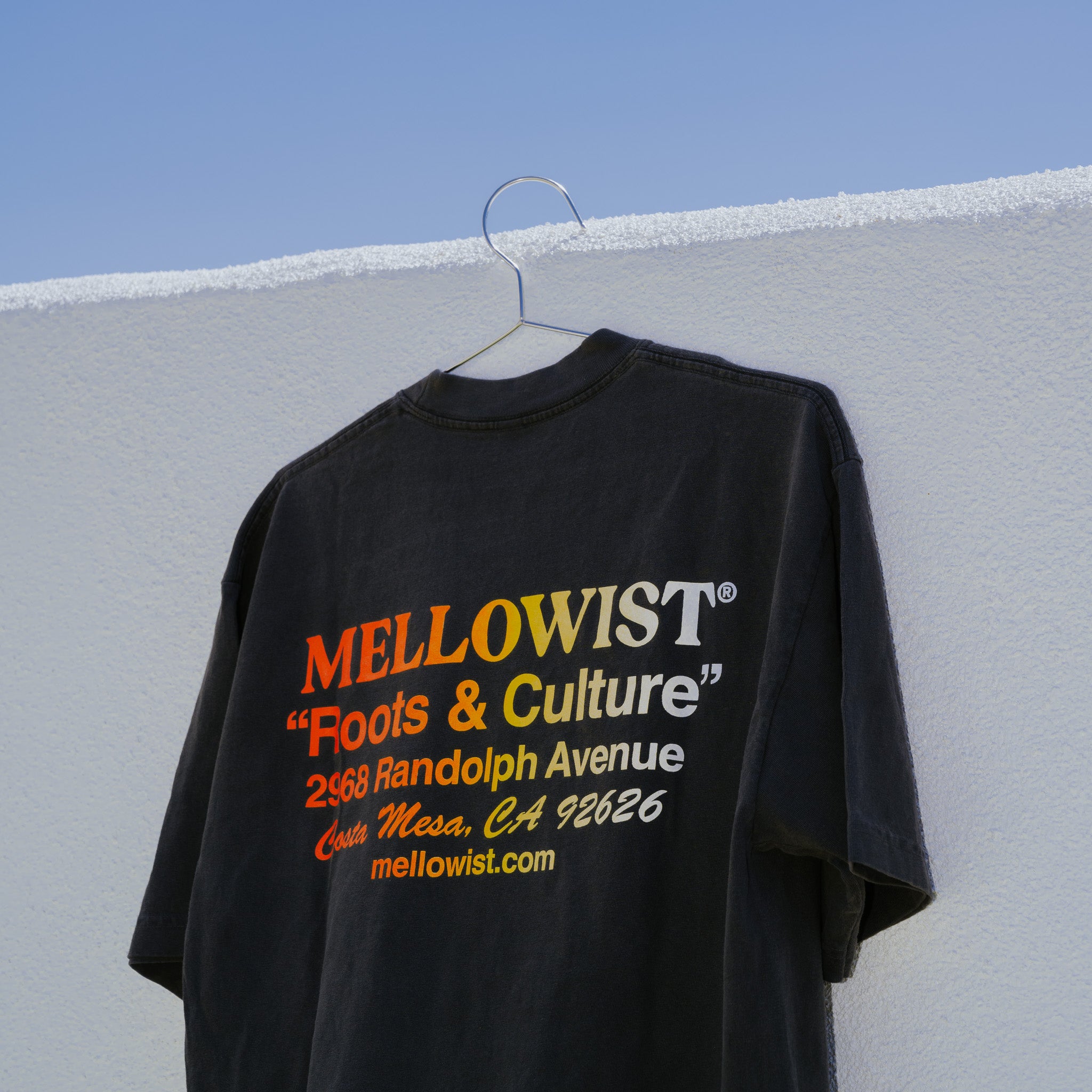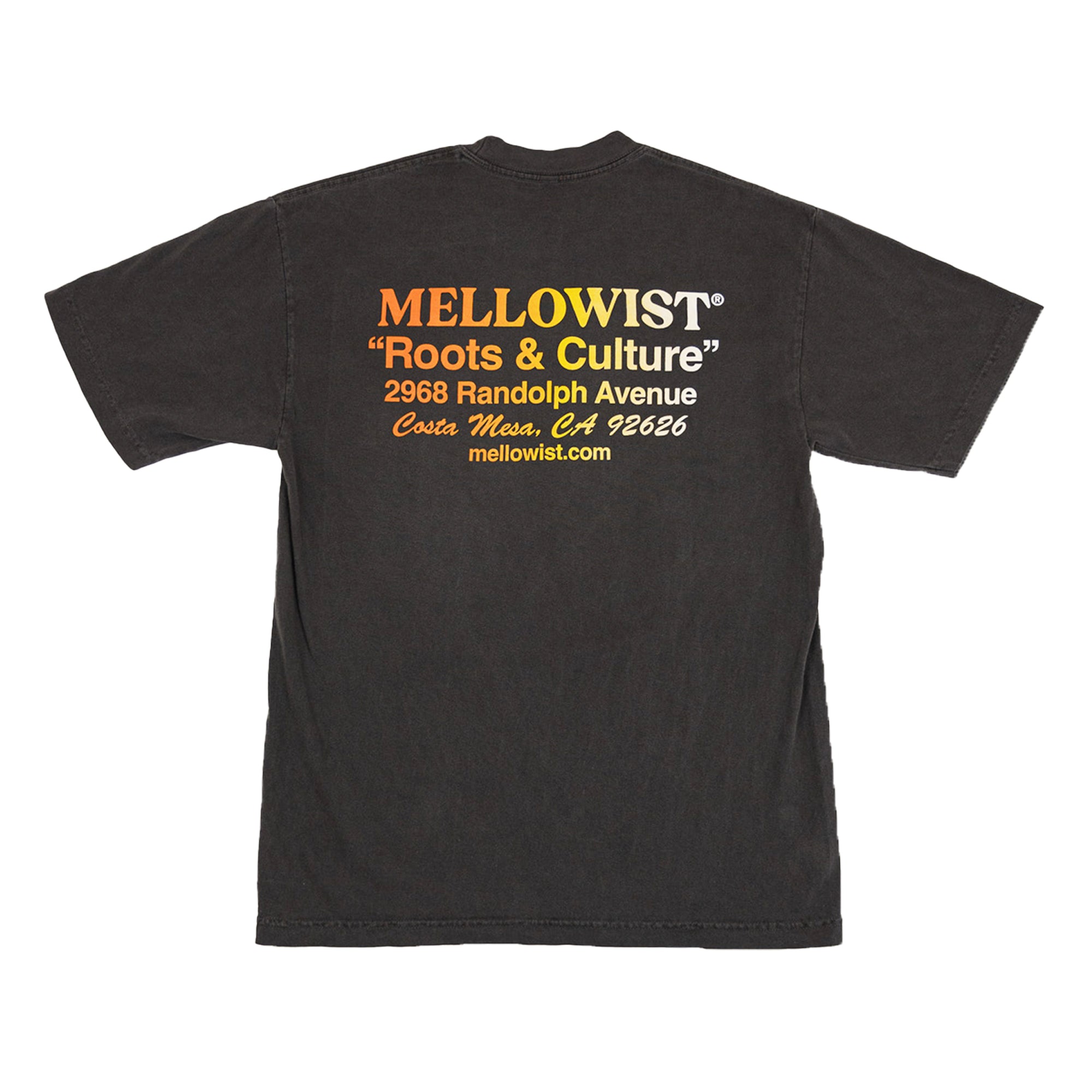 'Roots' Pigment Washed T-Shirt (Black)
The pigment wash gives this a nice worn in look and feel. One color, yellow gold hit at left chest and a three color gradient at center back. screenprinted, not heat transferred.

Made of 100% USA cotton, this textile is durable, comfortable, and virtually shrink-free thanks to the garment dye process. Garment-dyed means it's been washed in dye after it was sewn, so the color will stay true even after repeated washings. It also gives a broken-in feel, just like your favorite T-shirt that's been worn for a decade.
Cut with a spacious fit in the sleeves and torso, makes it relaxed and versatile enough to wear with anything.
"roots and culture" can refer to any cultural or social movement that seeks to reconnect with and celebrate the historical and traditional aspects of a particular culture or community. It often involves a sense of pride and identity tied to one's cultural background and heritage.
Knitted, cut, sewn, and dyed in Los Angeles, California.