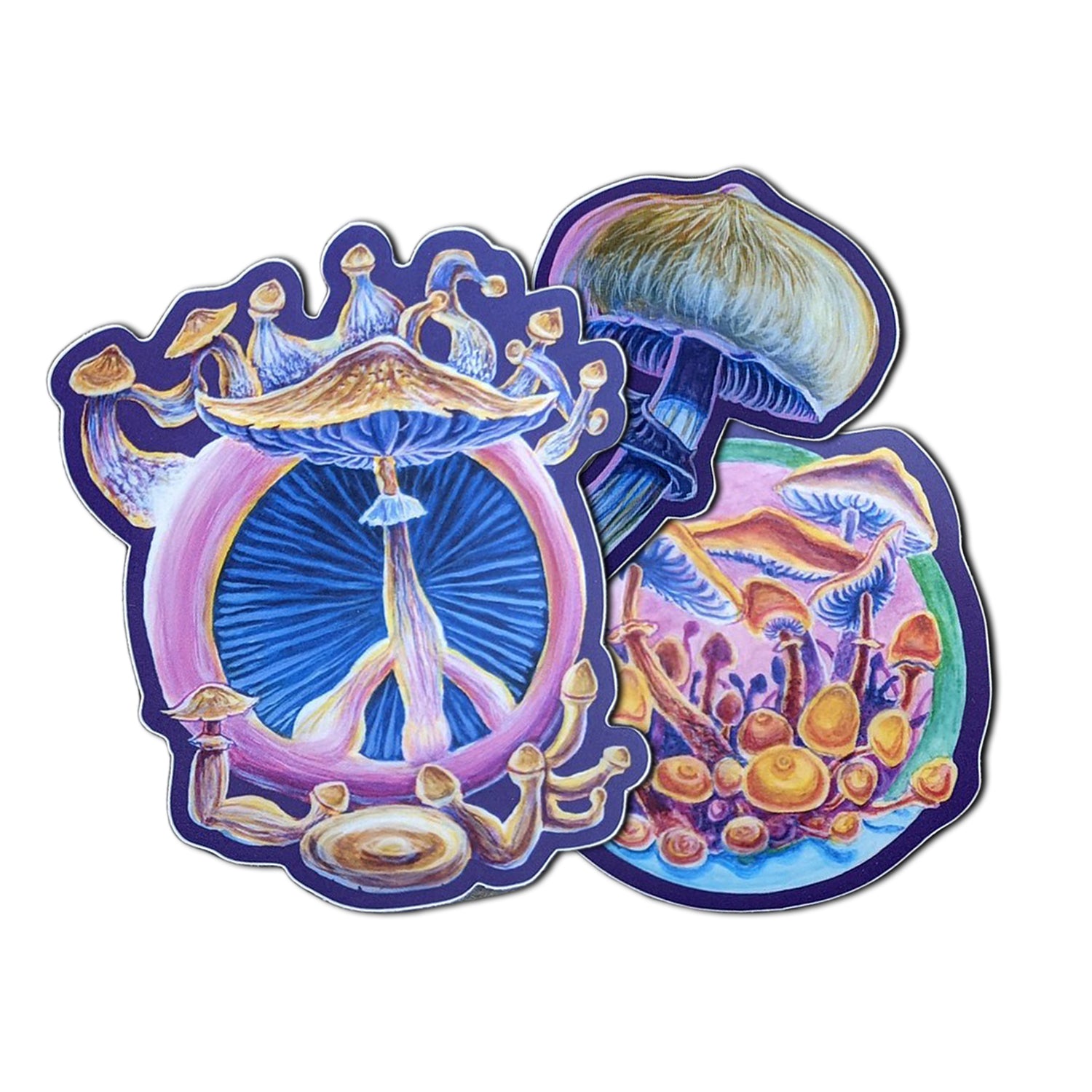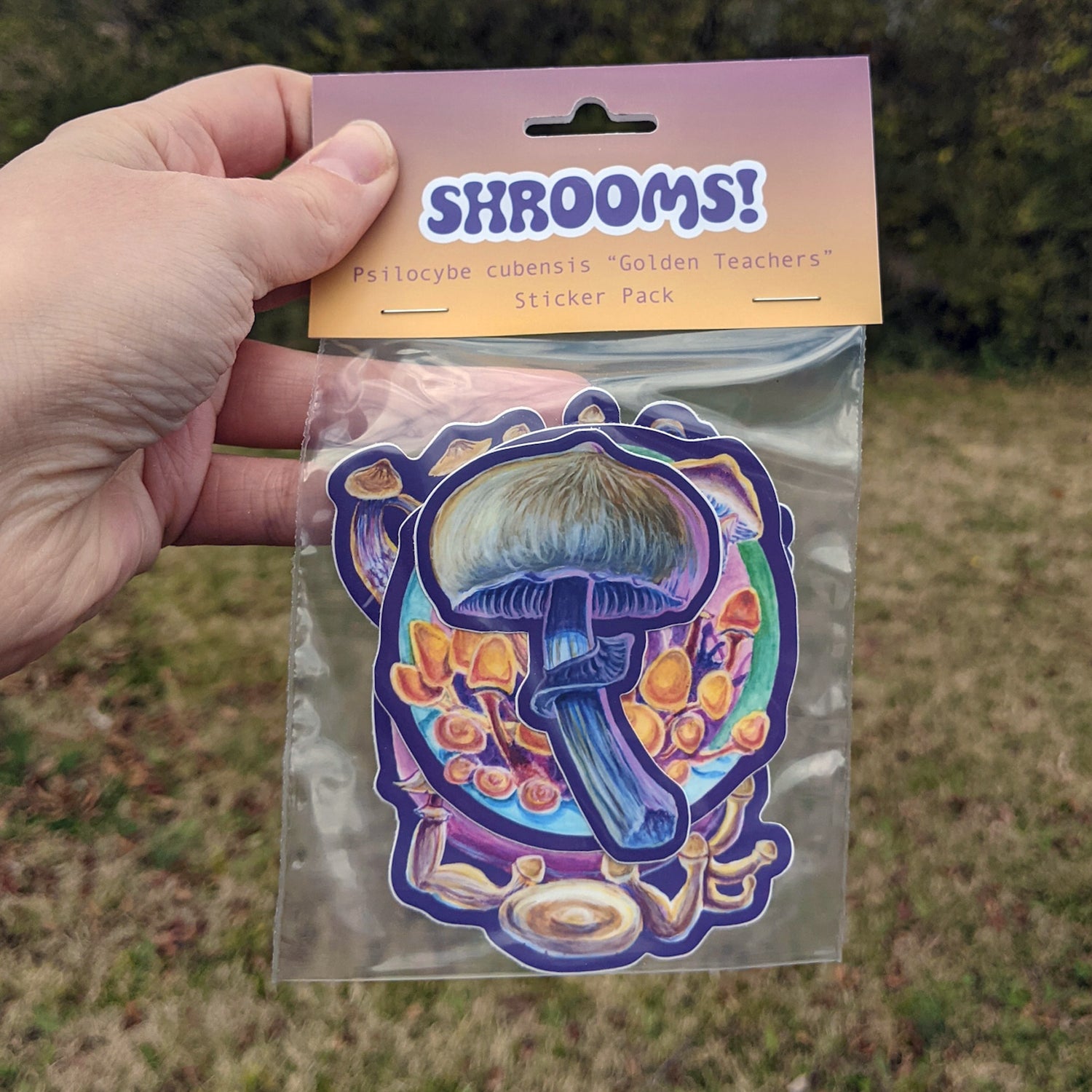 'Shrooms' Golden Teacher Sticker Pack (3pcs)
This set includes three Psilocybe cubensis "Golden Teacher" mushroom stickers. One sticker features an individual shroom, another has a whole cluster of growing shroom babies, and the third sticker features a peace sign design declaring "Mush Love"!

Made of heavy duty vinyl, will last several years outdoors!