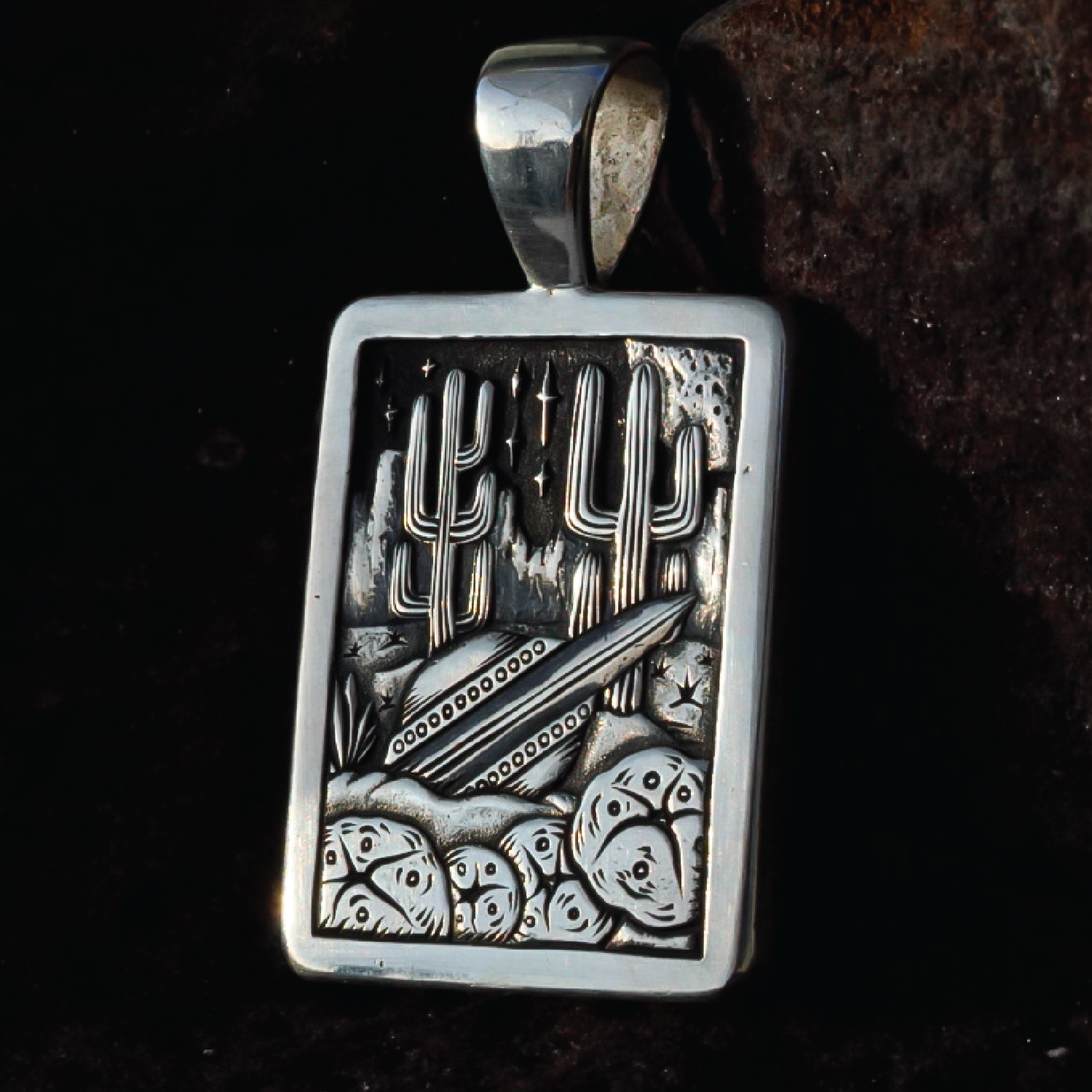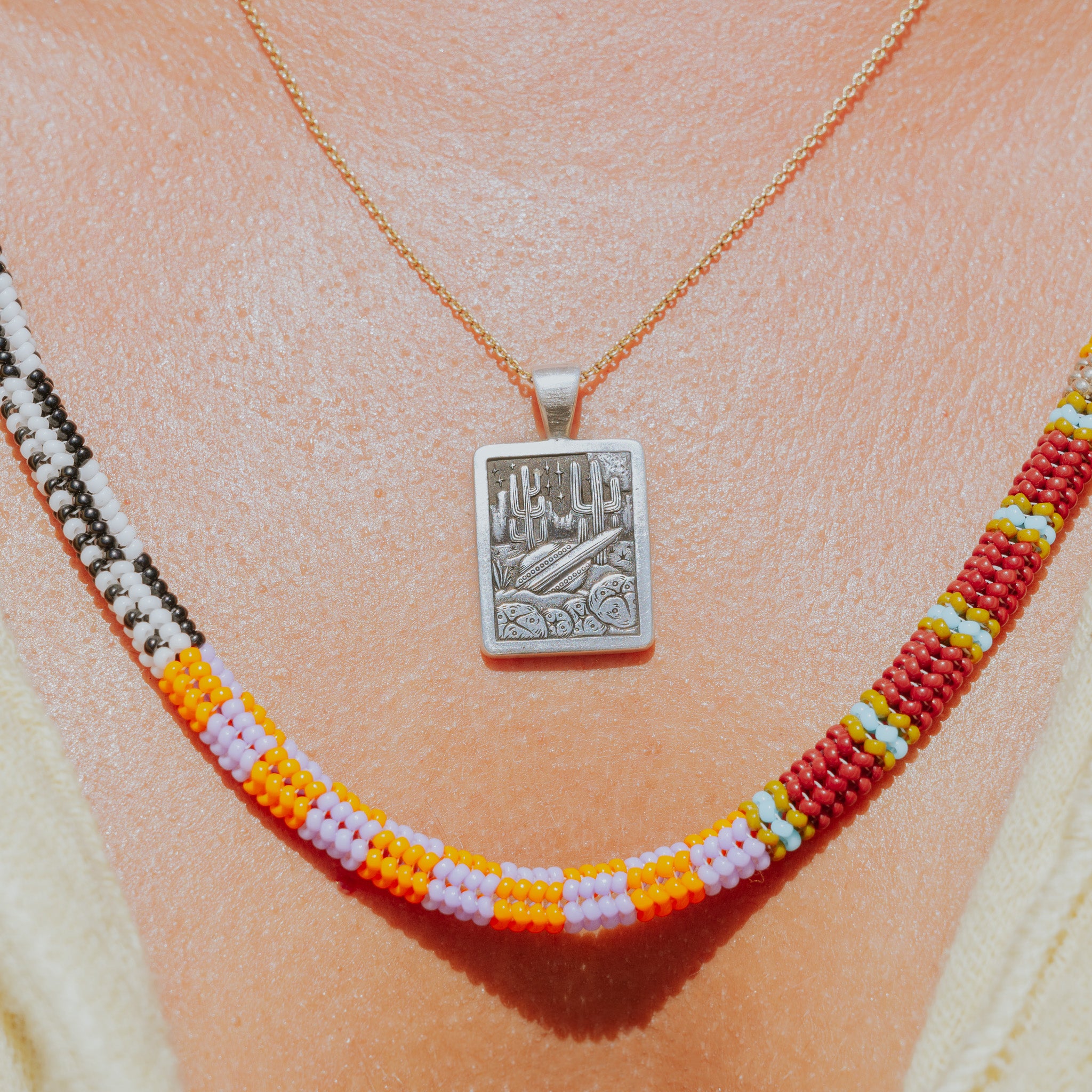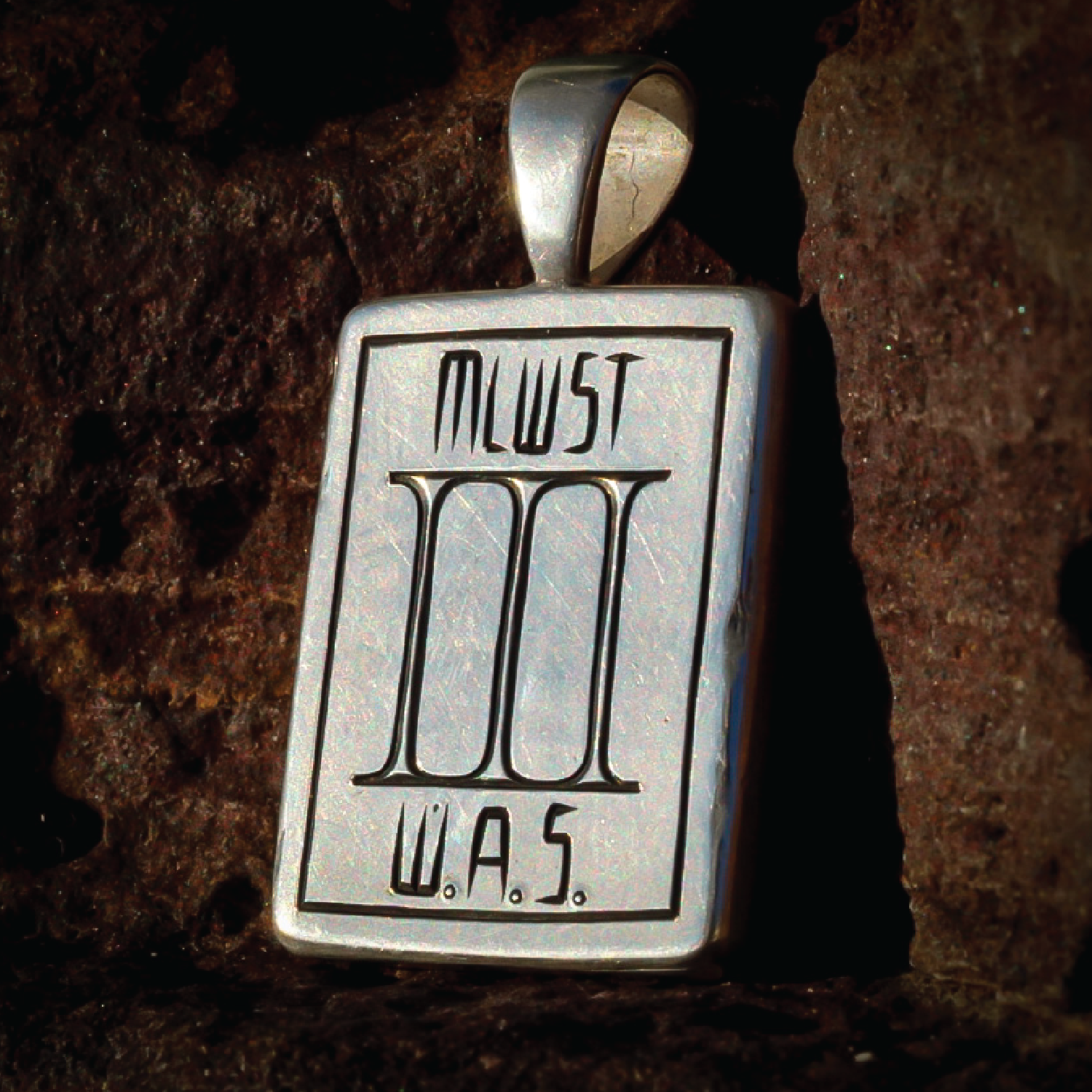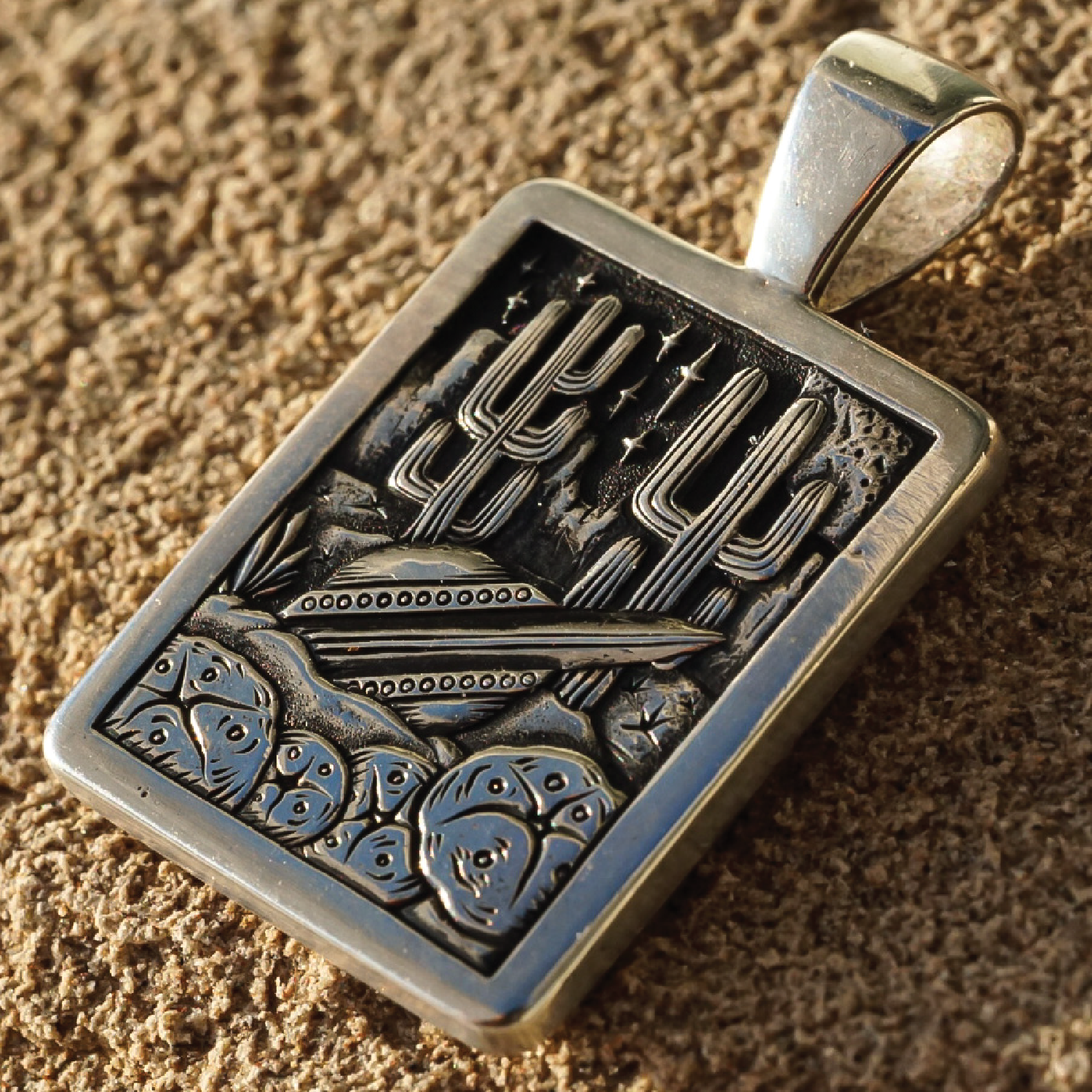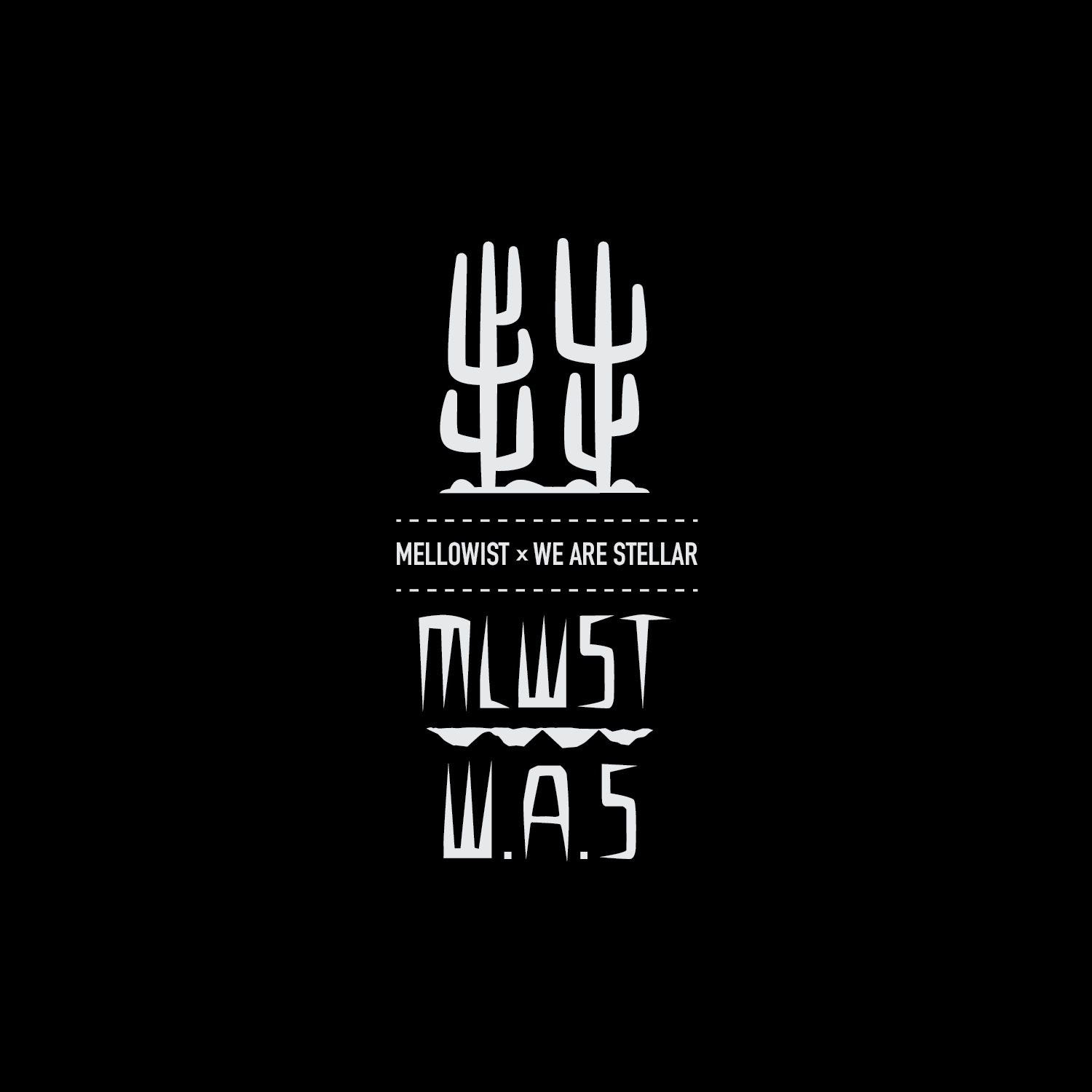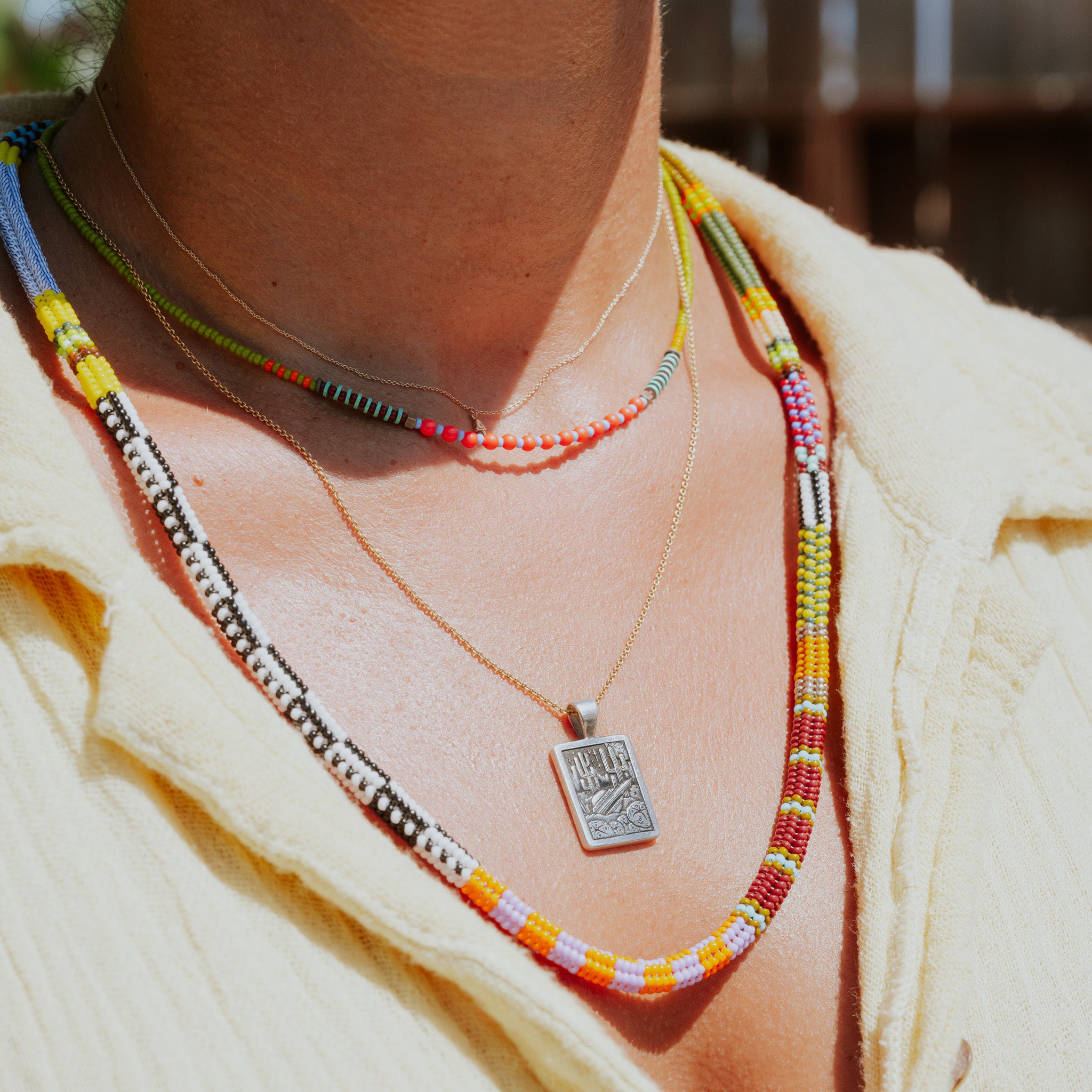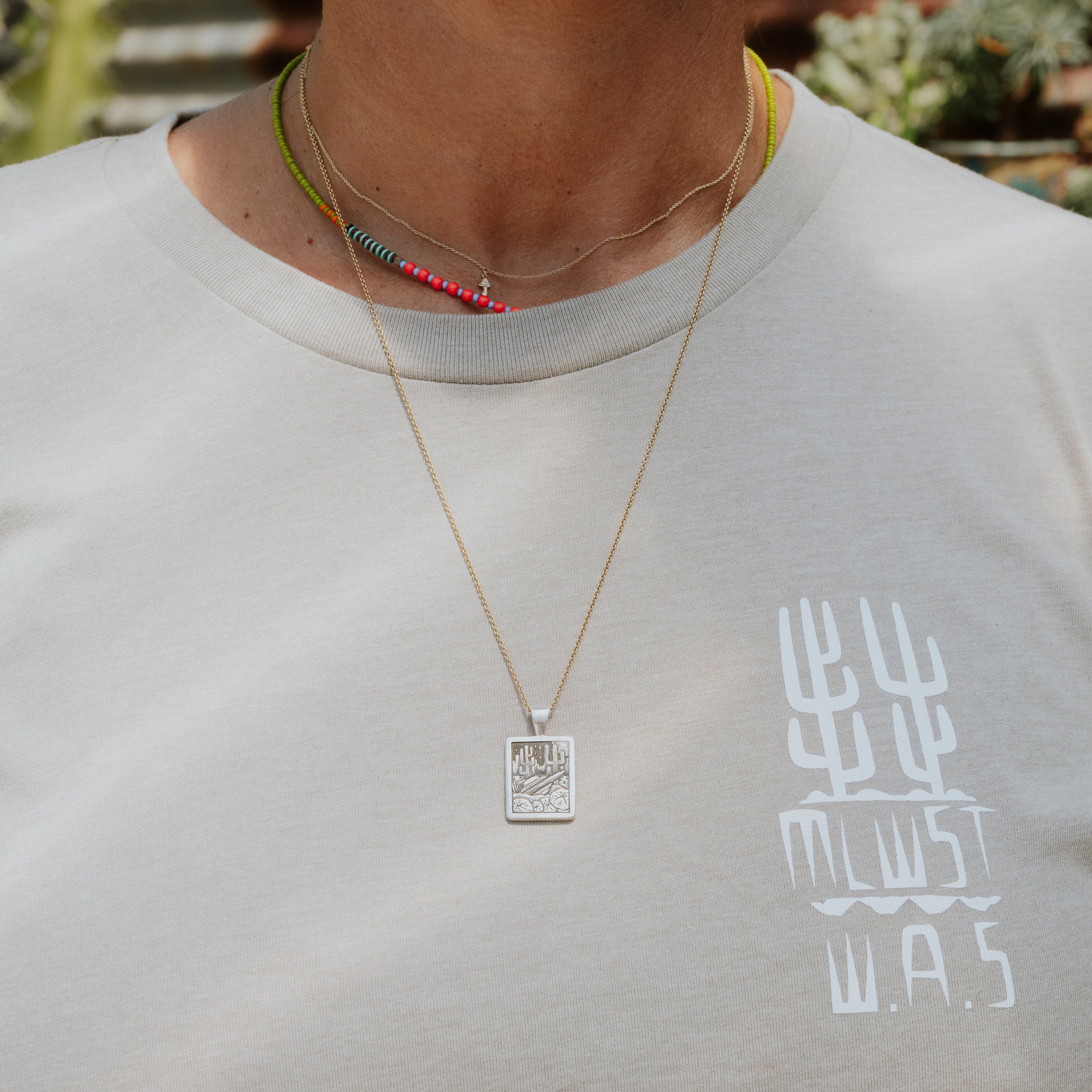 'Space Program' Pendant (Silver)
*** SORRY, DISCOUNT CODES NOT VALID FOR THIS ITEM.
---------------------------------------
We've been fortunate to have Nick create something special for us 3 years in a row. Here's We Are Stellar's creative take on Peyote Space Program.  
The original piece was fabricated entirely from ingot, and hand engraved in a deep relief style. The entire process took over 15hrs.
Each piece is cast from the original mold. It's a solid .925 / sterling silver pendant. After a patina is applied, each one is  individually finished by hand.
Limited run of 20.

Surface area measures 17x21mm, 17x29mm with the bale. The bale opening is approximately 3.3mm. Each one is hand finished and will have slight variations.
Made in USA