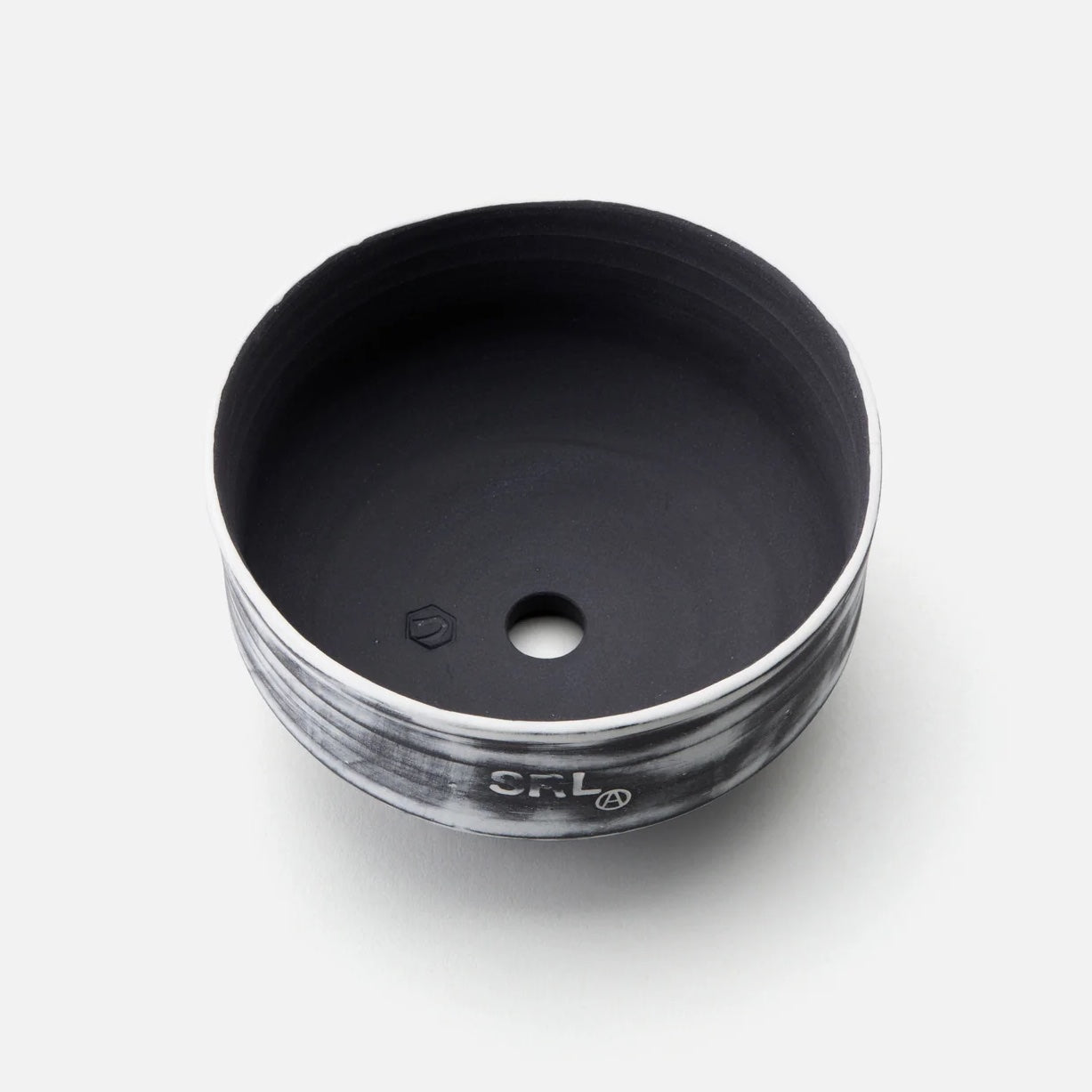 SRL X TSUKAMOTO 'Distortion Roundtype Pot' (Black x White)
NEIGHBORHOOD - Tokyo - Established 1994 "Craft with Pride"
*** DUE TO THE HANDMADE NATURE OF THESE POTS, EACH ONE HAS A DISTINCT LOOK *** YOUR POT WILL VARY FROM THE ORIGINAL PRODUCT PHOTO *** PLEASE VIEW THE GROUP SHOT ***
Commissioned by Tsukamoto, the largest potter of Mashiko ware with a history of over 150 years. Bowl type plant pot with a perfectly imperfect opening. Raw black clay with white wash finish.