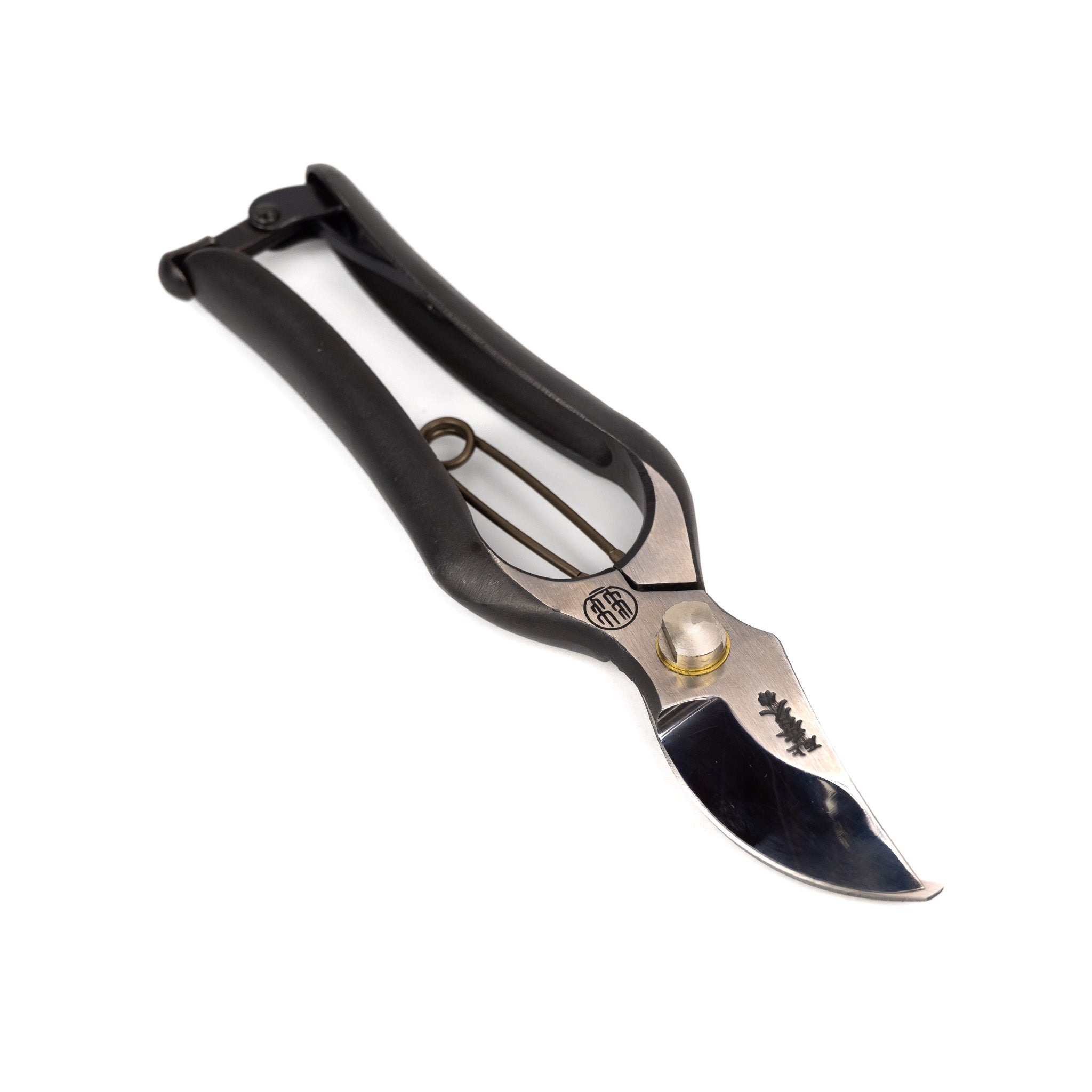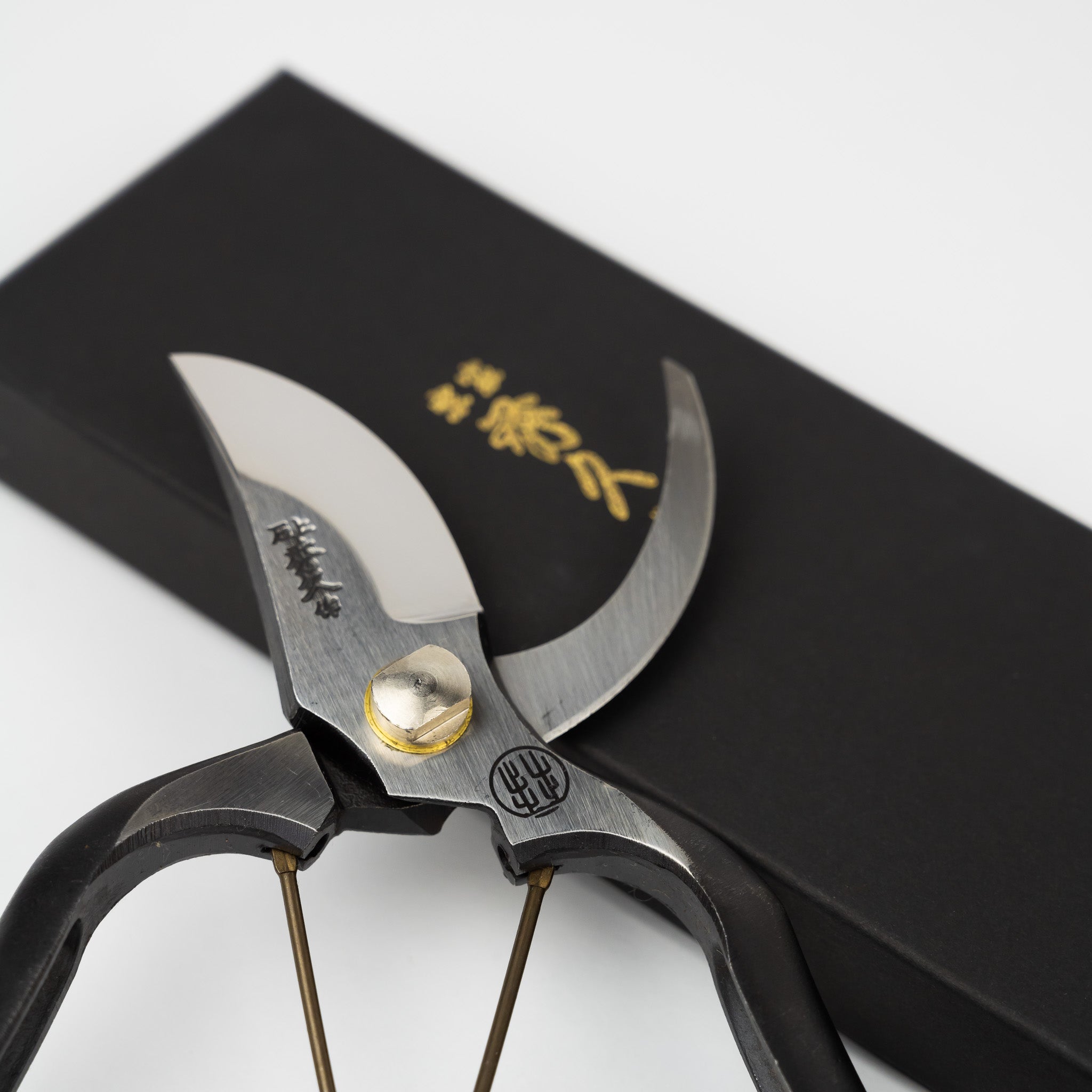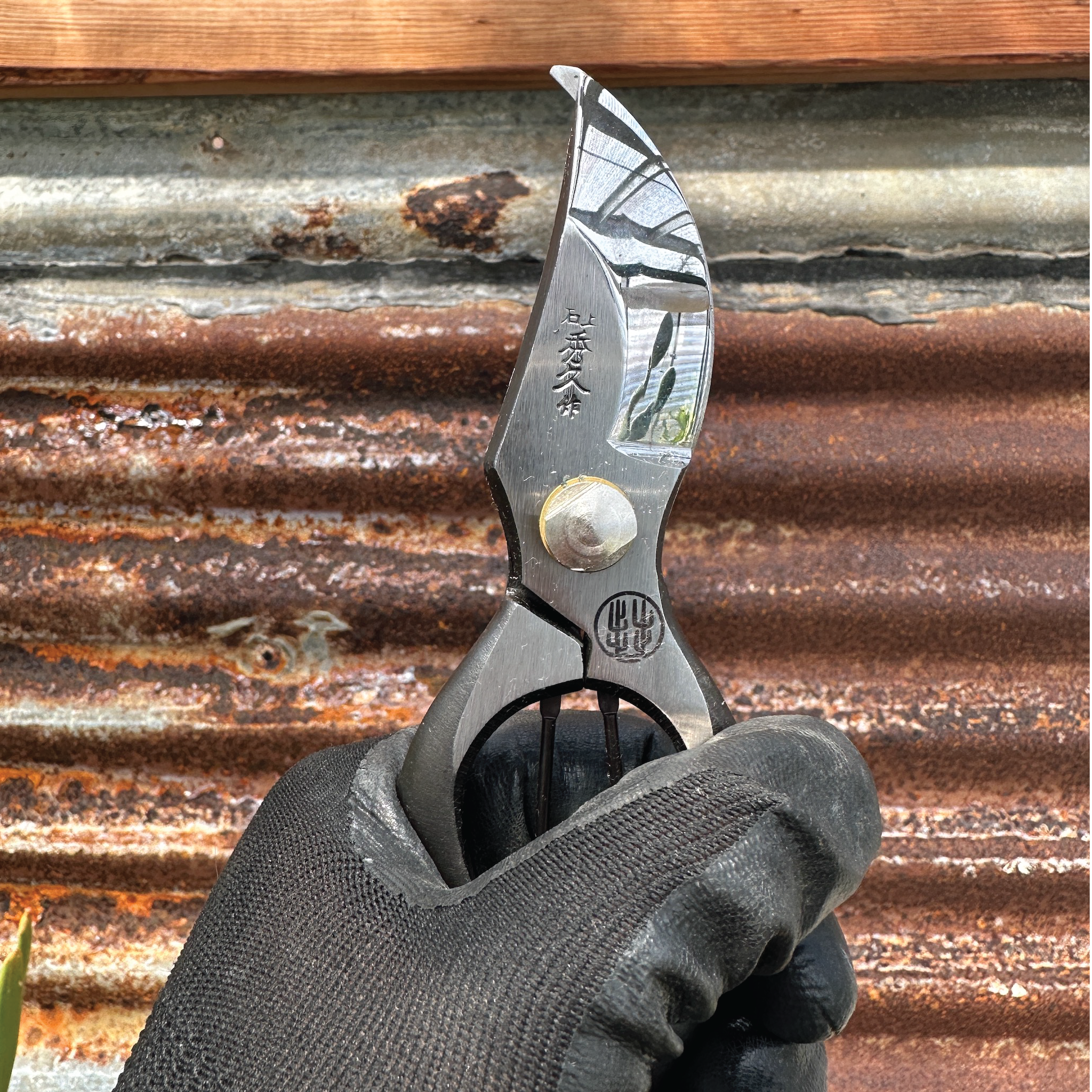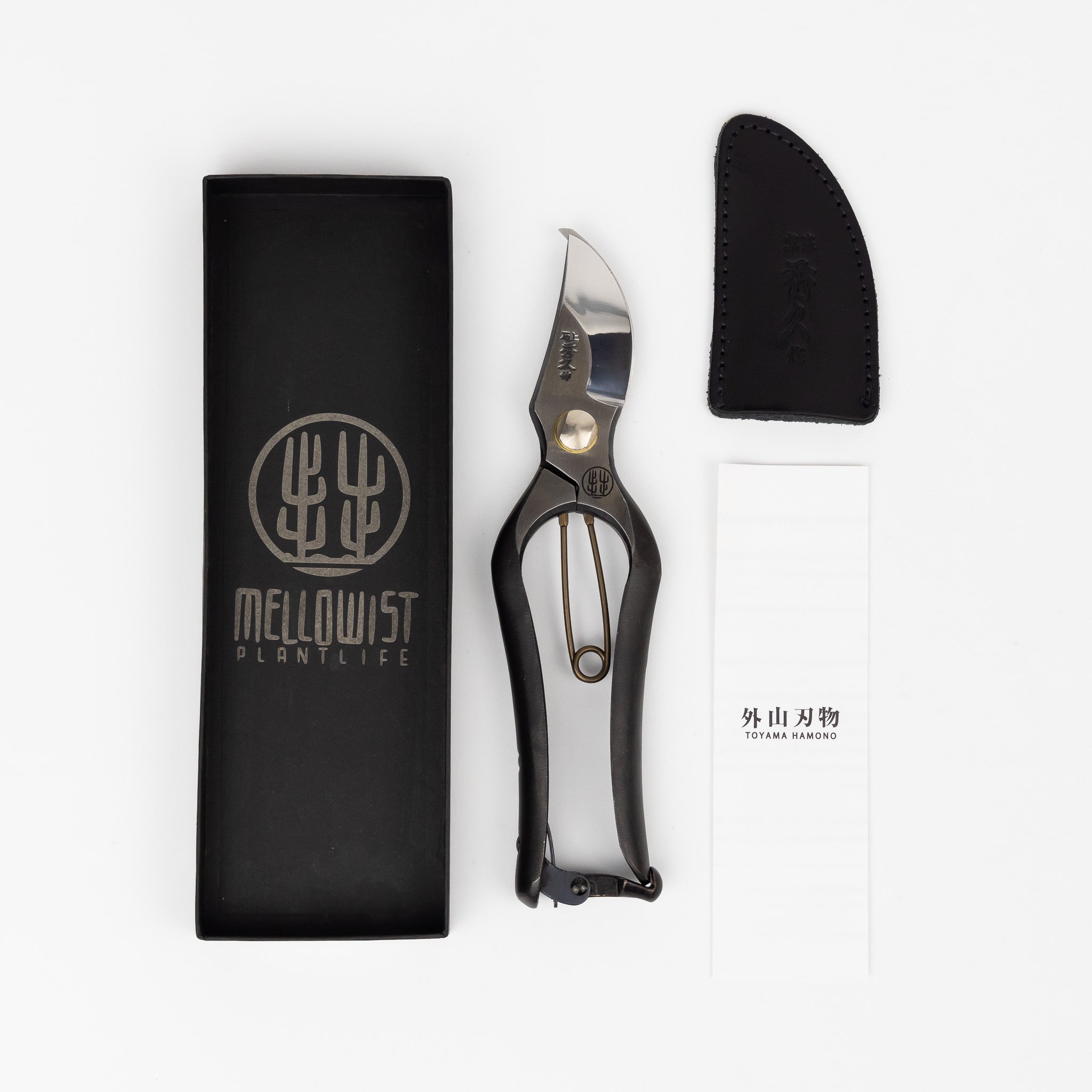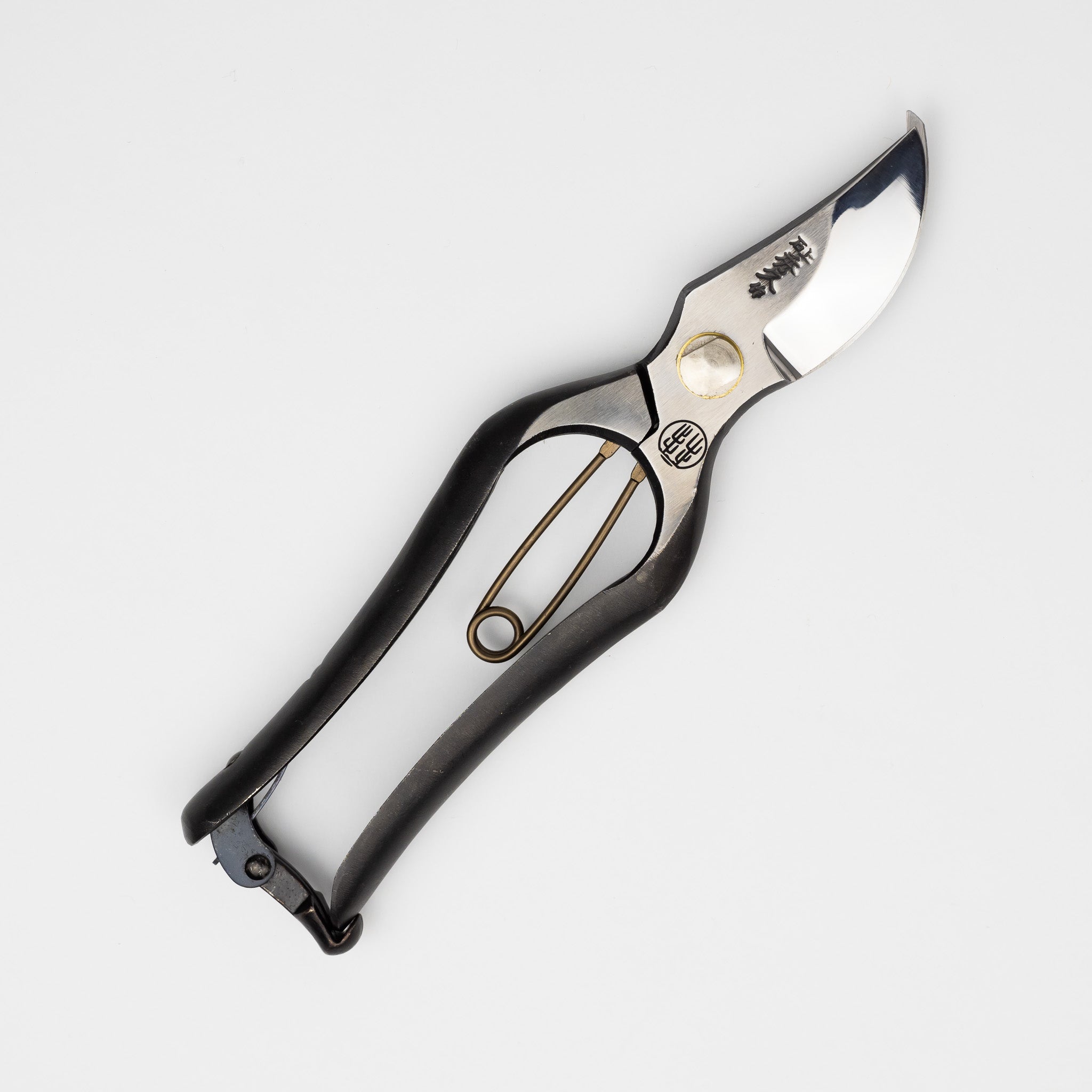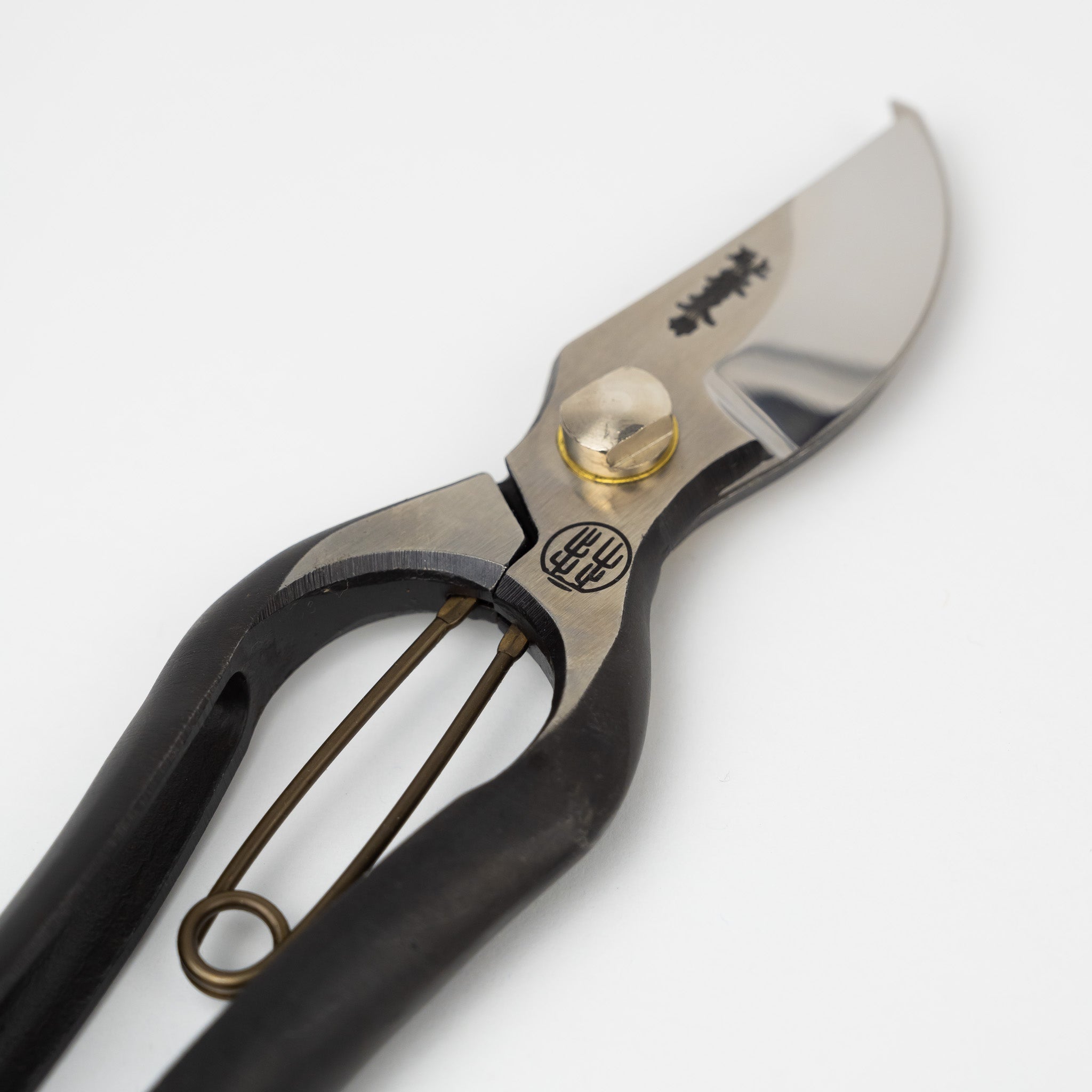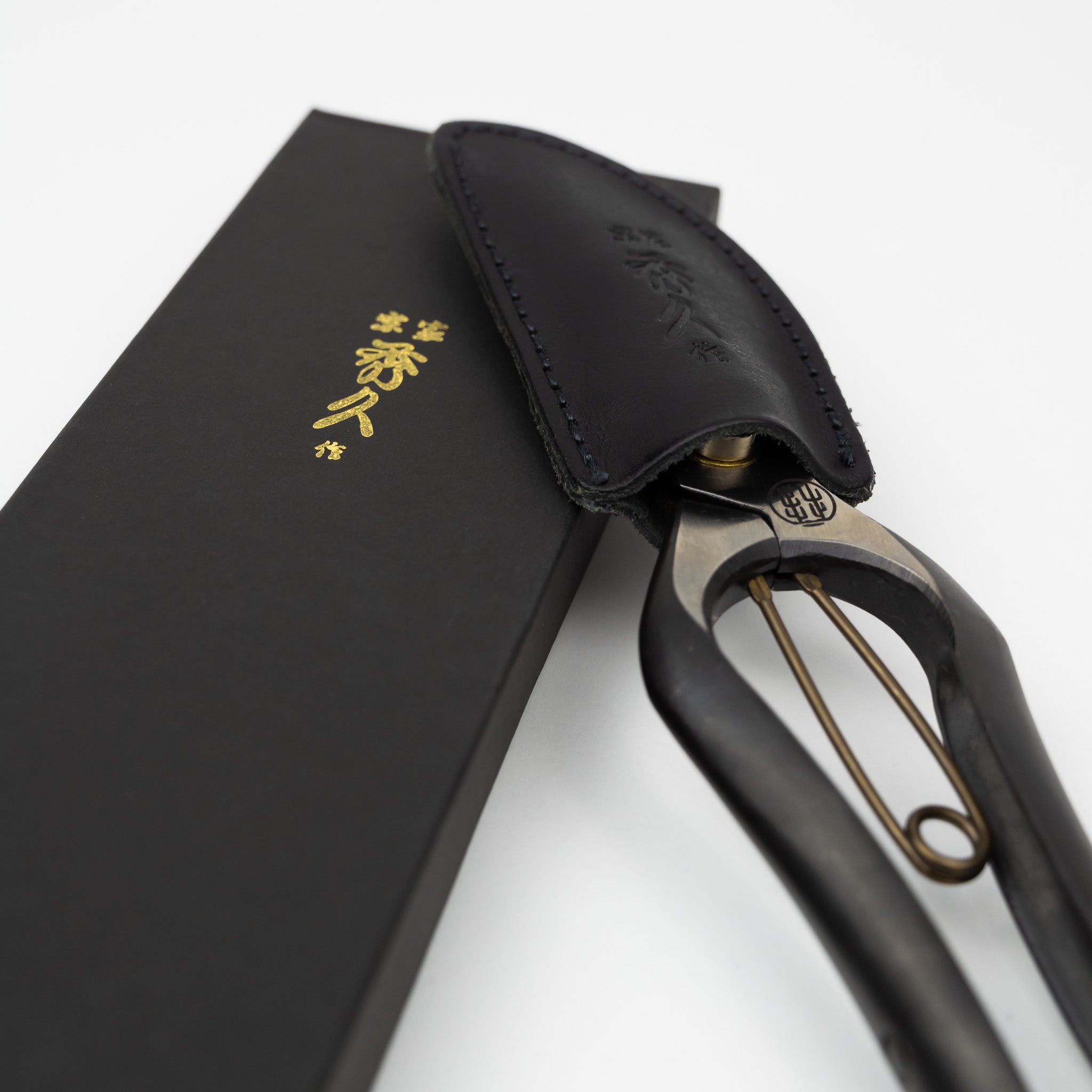 'T-14' Spring Metal Shears
:: Shop Exclusive ::
"Hidehisa" Jotetsu "Steel" forged by the "forging method" cuts branches and leaves with a sharpness like a shave.  This product, which is colored by "baking", does not use any chemicals, even though it is colored with the background of the product.  There are some color spots on the handle, but it is a handmade item that is unique.

Hand crafted by fourth generation blacksmith, TOYAMA HAMONO, a traditional shears manufacturer based in the Sanjo Niigata Japan, a town famous for the craft of blacksmithery. Established in 1861, their methods are based on the manufacturing process of Japanese swords (KATANA) and have been hand-making secateurs and shears for almost 160 years. 
Laser etched Mellowist icon, protective blade sleeve, & care instructions included.
Measures approx 8 1/2" x 2 1/4"